Kitchen Stories: The sommelier who majored in psychology
The Cicheti Group's managing partner and sommelier Ronald Kamiyama finds the greatest satisfaction in helping people see different perspectives.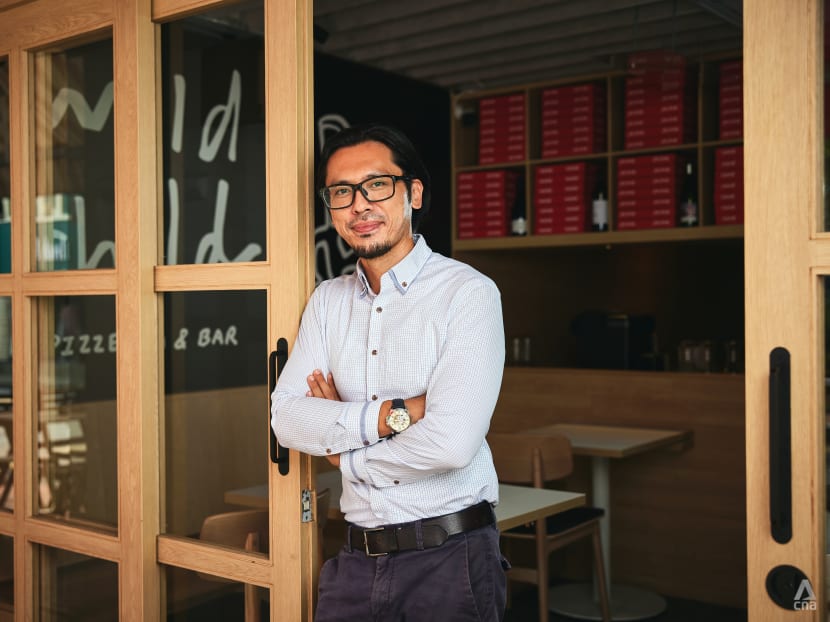 I first encountered Ronald Kamiyama several years ago at the feted L'Effervescence in Tokyo. What was an impeccably-suited, English-speaking Peruvian-Japanese sommelier doing at a three-Michelin-star restaurant? Well, performing a mesmerising green tea ceremony, for one thing.
After serving us an unforgettable meal, Kamiyama brought it to a climatic ending with his sharply focused rendition of the classical Japanese matcha grinding, steeping and pouring ritual that dates back to the 9th century. It was spellbinding.
Imagine my surprise, then, when I sighted him a year later in Singapore at the opening of pasta and wine joint Bar Cicheti. He had moved here to join The Cicheti Group as a partner, to head their restaurants' wine programmes and help grow the business.
Turns out there was probably no person in the world more suited for the job.
THE THRILL OF A CHALLENGE
Kamiyama, 40, had started his wine career in New York City within Daniel Boulud's culinary empire before joining up with Mario Batali's B&B Hospitality Group and working his way up to head sommelier at Babbo. When the group opened Osteria Mozza and Pizzeria Mozza at Marina Bay Sands, Kamiyama was asked to relocate to Singapore to be the wine director.
Following a two-year stint at Mozza, he decided to spend some time in Tokyo with his family, and although he wasn't looking for a job, Michelin-star restaurants fought to hire him because of his language ability.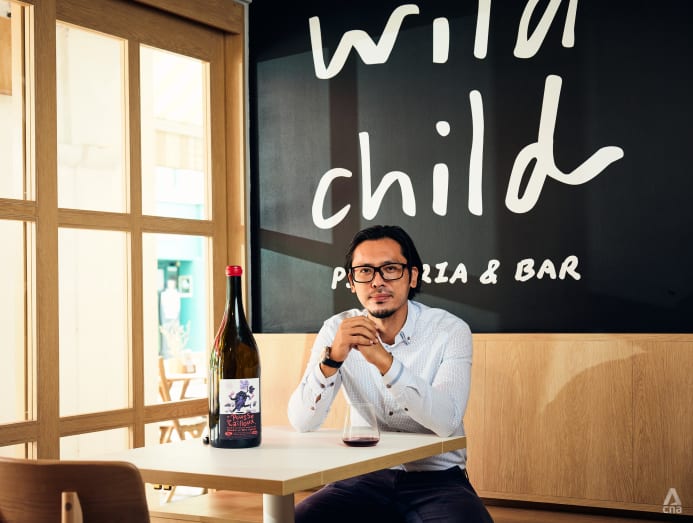 How did he land at L'Effervescence, where chef Namae Shinobu serves up soul-touching dishes of Japanese ingredients cooked with French techniques?
"I had dinner at L'Effervescence and the green tea ceremony truly amazed me," he said. "What other place in F&B would do something like this? I was so amazed. I felt like I had achieved the mecca of hospitality."
So it came to be that after training under a 20th-generation green tea master at a 500-year-old school, he came to be extending this hospitality to me.  
But for Kamiyama, Michelin-star restaurants are been-there-done-that.
When he was invited to join up with The Cicheti Group's other managing partners, Singaporean Liling Ong and her cousin, chef Lim Yew Aun – and his wife coincidentally got a job posting here around the same time, he said yes.
"I've always worked with top chefs – Daniel Boulud, Mario Batali, Namae-san – but for me, it's more challenging to work with a group that wants to become that. I can make it happen, from all my experience," he said.
It certainly looks like it's happening, with the recent opening of the group's latest concept, Wild Child Pizzette at Circular Road, and another top-secret project in the works.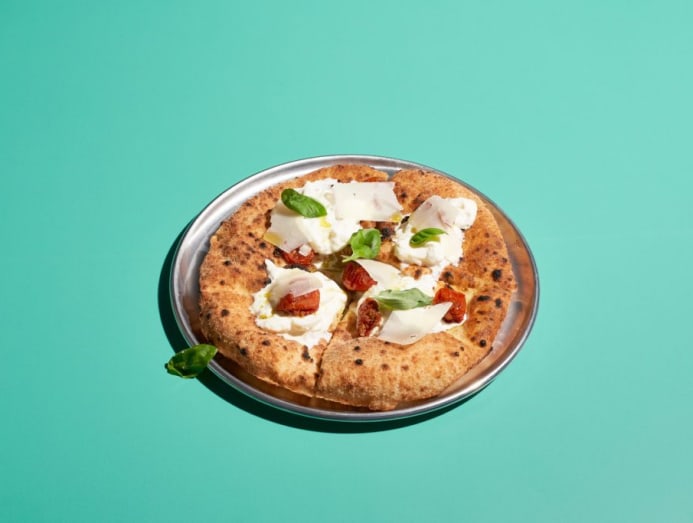 "What I love is that it's a local family – there are no Italians in this Italian joint, and I don't think it's necessary," Kamiyama said.
"These are people who are so passionate about Italian cuisine and culture that I am more impressed by looking at that. I love the fact that you are not from that part of the world but you can do it well. I think it has to do with the person's passion, not the race. I can confidently say I know a lot about Italian wines, more than many Italians, as well. So, when I see these guys bring Italian culture and cuisine to a level where it's quite impressive, I like it, and I can be proud of it. It just takes a lot of hard work, commitment and sacrifice."
PSYCHOLOGY AND SOMMELIER-ING  
Kamiyama himself has always been a global citizen – although his educational background has nothing to do with restaurants or wine.
His father's family emigrated from Okinawa to Lima, Peru, where his father met and married his Peruvian mother. Kamiyama was born in Lima but the family moved to the US, where he grew up in New Jersey speaking English, Spanish and elementary Japanese.
He graduated from Rutgers University with a Bachelors of Science, majoring in psychology.
"I find the human mind quite fascinating. To be able to communicate with someone, or try to understand people better – I find it quite intriguing. You know, when people argue or relationships don't work well, there are always reasons behind," he said.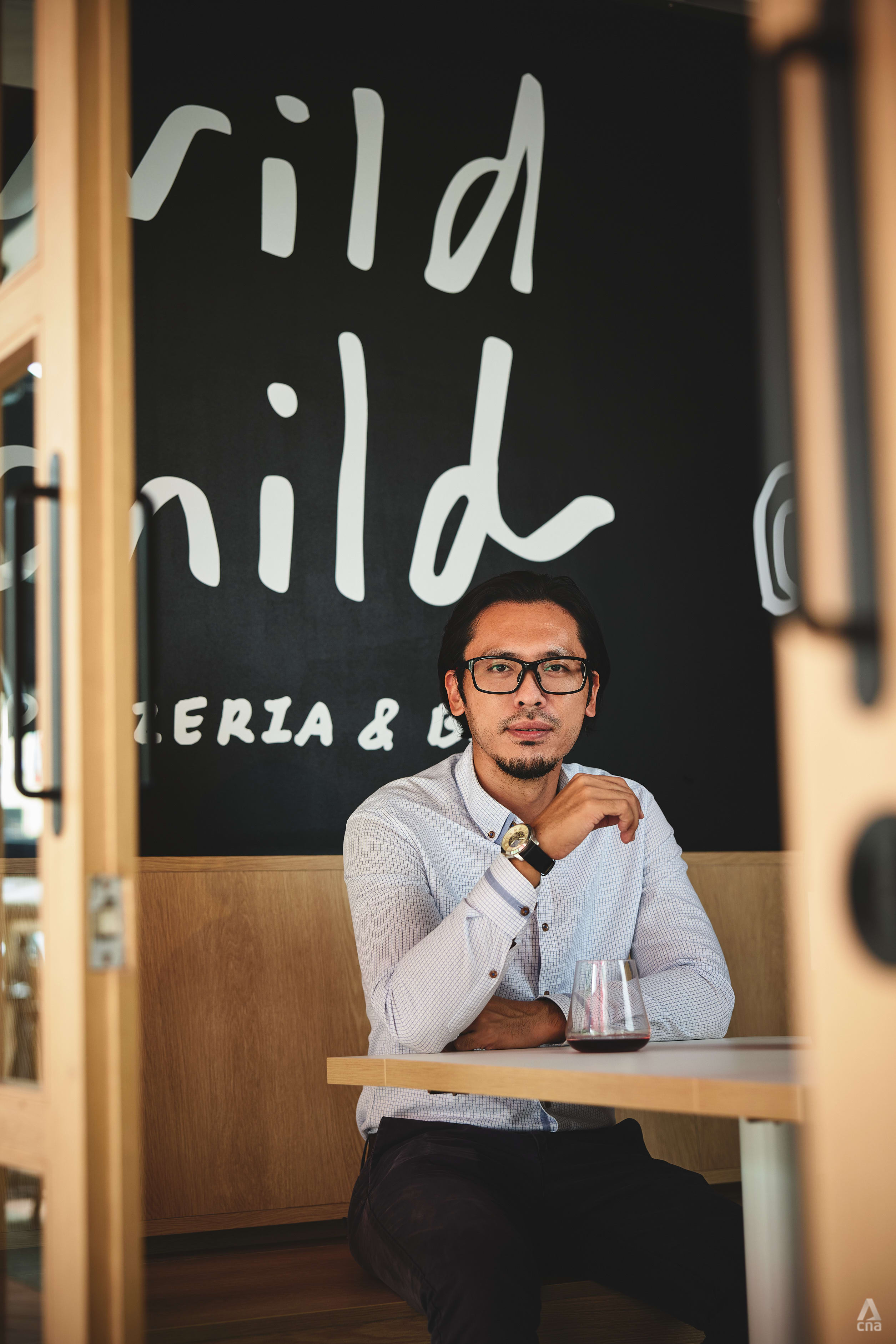 He paid his way through school, working as a system researcher for the cognitive department at Rutgers University and at a local restaurant. "In the mornings, I would take classes, then in the evenings, I would work in the restaurant," he said.
A psychology background undoubtedly helps when he's wearing his sommelier hat.
Reading the customer, for example, is a huge part of the job. Based on little things like the kind of water they order and the questions they ask about the menu, he can predict, based on the patterns he's observed through serving thousands of guests, what their preferences might be.
"If someone says, 'I like something smooth', I know they don't like acid or tannins. 'I want something interesting' – oh, they're into natural wines. All these little questions that I've been asked millions of times in the past – by now, I know.
"The number one question that I'd say tells me about the person is when they say, 'What's good?' It tells me that the person wants to put his night's experience in your hands. As long as I can explain why I chose something, this person is going to enjoy the night. Sometimes, people find it difficult to express what they like, so you kind of have to bring it out from little statements they make. No one is going to come and say, 'I want something floral, aromatic, from high altitude vineyards'."
Just like in his school days, "We have a lot of research and data analysis – basically what works, what doesn't work. If it doesn't work, change it. And keep evolving – don't stick to just the same concept. I'm always looking at what's coming in".
There are sommeliers who choose wines based on what they themselves like, but being good at the job means "you have to learn to be part of your team. You have to understand your chef's cuisine. You have to understand who your customer base is".
Do sommeliers read people for cues based on their appearance? "I remember when I was working in New York, my mentors, the head sommeliers, would say, 'You see the watch, or the ring, on the lady? Now, you can push the sales. Don't be shy! 96 Dom Perignon? Of course!'" He laughed. "Of course, that shouldn't be the way, and that doesn't always work, but I know in this industry, people do that."
DISRUPTING, DEFYING, DEMOCRATISING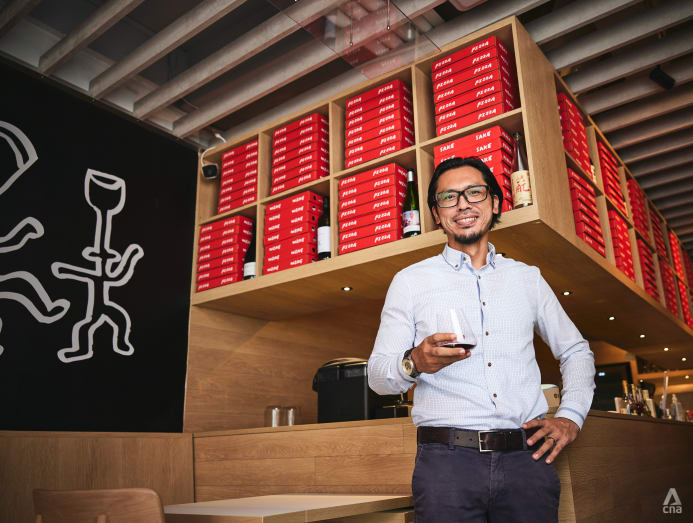 More interesting for Kamiyama is surprising people, or getting them to see things a little differently.
For example, he likes to play what he calls the "blinders game", where guests get to guess what wine they've been served, and enjoy a discount if they get it right.
"We ask them, 'What do you think the grape is? What country, what region, do you think it's from, and ultimately, which producer? And as it gets us more difficult, you get more discounts – 10, 20, 30 or 50 per cent off. It's a game that every sommelier always plays – a sommelier learns about wines blindly. Many industry people come in and get the blinder. We have regulars who come every week and will order the blinder for fun – they don't care about the discounts. Depending on who's at the table, because I can read the guests, I make it simple or difficult. If it's a sommelier at the table, I'm not going to make it easy!"
At Cicheti, where the focus is on native Italian grapes, "You'll find Verdicchio, Teroldego, things that people are not very familiar with, but whose flavours are very similar to a grape that they are familiar with, so if someone comes in and says, I want Sauvignon Blanc by the glass, I'll say, 'Why don't you try this Verdicchio from Castelli di Jesi?"
Bar Cicheti is a place where people can learn more while having fun, so there are things like orange wines and Pet-Nats. "I do the blinders game and the 'sommakase' tasting so that you're not just going there to drink whatever wine, you're going there to experience something new, and hopefully to come out there and say, 'I didn't know that Pinot Grigio, when it's macerated through the skins, turns red'; or, 'Oh, wow, I've always been disgusted by orange wines, I hate their smell, but this one was actually really clean and pleasant and light'; or, 'I've never had a Japanese wine from a native Japanese grape. But I had that at Bar Cicheti'."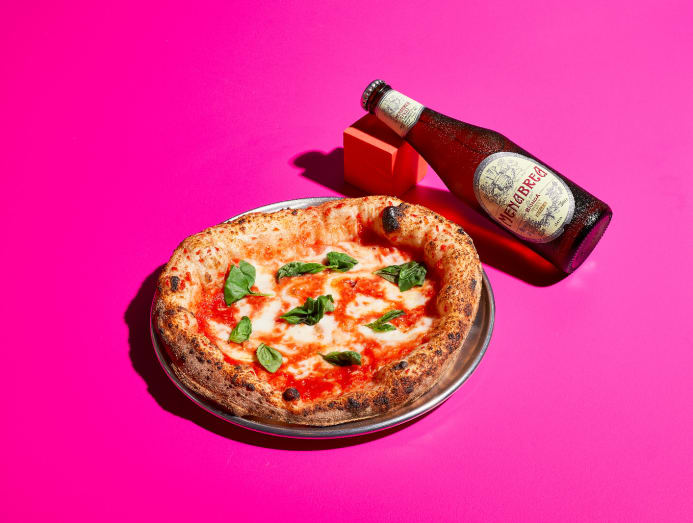 And at Wild Child Pizzette, which is much more of a casual hangout, there are beers as well as "the kind of sake that I used to work with at L'Effervescence – you know, the kind of place where you spend over S$250 per head. I said, 'People don't want to spend so much'. Try these amazing products. I can bring those products and sell them for affordable prices."
Part of the fun for him is in finding affordable alternatives to big-name wines that taste highly similar.
He once had a customer who said, "'I want to taste Petrus, but I want to only pay 85 bucks.' I was like, 'Ha, ha – but I know what you mean. I'm going to make it happen. I have something from Fronsac, it's actually on the right bank in Bordeaux as well. (The customer) was like, 'Wow. I was kind of joking, but it's perfect'."
What does Kamiyama himself drink on his own time? Only tea, coffee and water, he said with a laugh.
"Once you get to the point where you have a family and a kid – I just want to sleep early. Of course I have some wines at home, but they're just sitting there, and I only bring them out if I'm going to go out and drink with friends. I think tea is the non-alcoholic beverage that's closest to wine. The terroir and the land it comes from matters, the way they treat it is just like grapes. It all matters."
Still, he's thinking of adding a Master's in oenology to his CV. And the dream, of course, is to retire on his own vineyard.
I can't wait to taste the vintages from Chateau Kamiyama. But for now, a sip or three off of Kamiyama's carefully curated drinks list at Wild Child Pizzette, paired with the deliciously hot and crisp pizza slices, will have to do.
Wild Child Pizzette is at 50 Circular Road.