Checking out a sushi and sake pairing – and an ice kacang 'rainbow' cocktail
For the latest CNA Lifestyle Experiences, lucky Facebook followers were treated to a two-hour food crawl at Raffles City, featuring off-menu dishes and fancy drinks.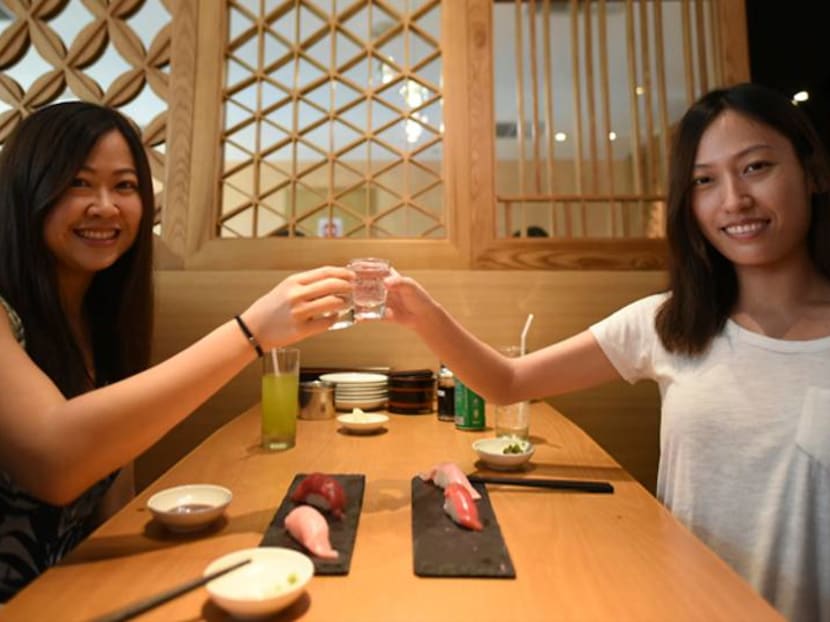 What's it like to go on a two-hour food crawl on a Sunday afternoon, indulging in Japanese food and some cocktails?
Some lucky folks got to do just that at Raffles City, courtesy of our recent CNA Lifestyle Experiences event on Jul 28, where they indulged in a food and sake pairing at Sushi Tei, before ending the day with dessert and cocktails inspired by local flavours in a garden setting at The Botanic.
Lucky CNA Lifestyle Facebook followers were treated to a two-hour food crawl featuring off-menu dishes at Sushi Tei and fancy drinks at The Botanic.
"I thought the sake pairing was very well curated," one guest told CNA Lifestyle. "For example, the fried food was paired with a drier sake, and that was a very thoughtful pairing."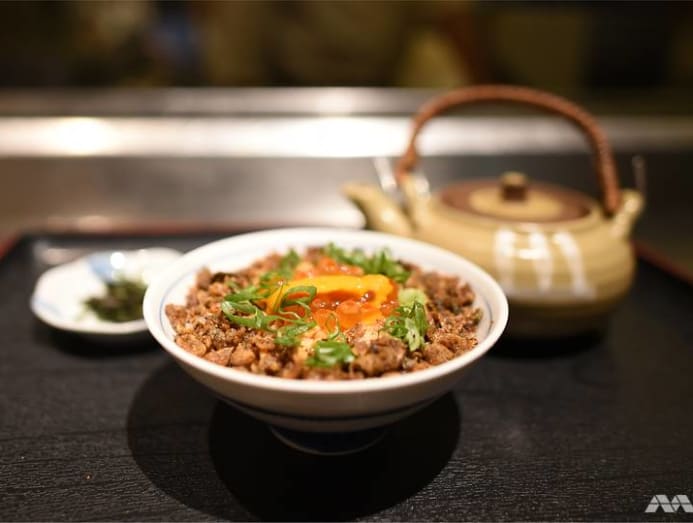 Another guest mentioned that the event was a great opportunity for her to try different types of sake during one meal. "Sake pairing is new to me because I usually do wine pairing. And I found it very refreshing," she said.
The event was exclusive to CNA Lifestyle Facebook followers; five winners won two invites each to the food crawl after participating in our contest.
The afternoon began at Sushi Tei, which is celebrating its 25th anniversary this year. There were five courses, two of which were created exclusively for the food crawl.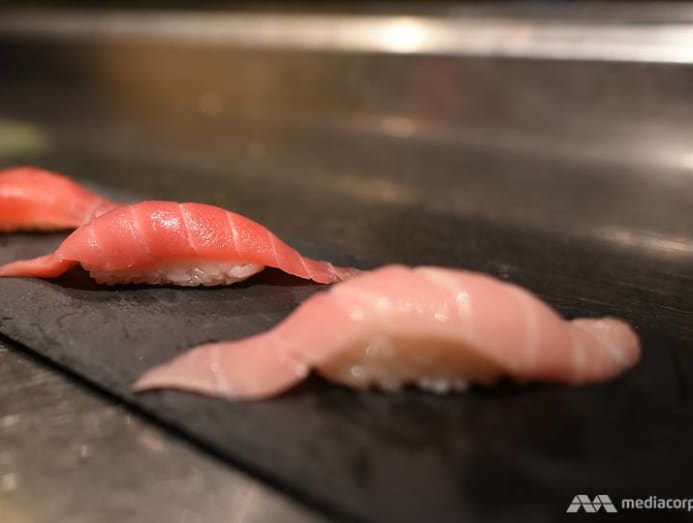 Following the trio of tuna, truffle chawanmushi and aburi Iberico pork cheek, guests were treated to two special dishes that were not available on the menu.
The first was the uni and ikura on salmon ochazuke: Plump sea urchin with salmon roe, served on top of salmon tea rice. This was paired with the warm and fruity Momokawa Junmai sake.
Following which was the fried shirauo with salad – Japanese silver fish tempura fried in crispy batter and served with fresh greens, which went very well with Sushi Tei's house pour, Kiku Masamune Karakuchi.
"The dish that really stood out for me was the truffle chawanmushi because the truffle was savoury while the egg custard was fluffy," commented a guest.
The day wasn't over just yet as guests then proceeded to The Botanic for dessert and cocktails to wash down all that umami goodness.
Dessert was another exclusive off-the-menu special: The Chendol Pavlova – eggless meringue made from chickpeas, with coconut cream, jackfruit granita, mango and salted gula melaka. This gluten-free creation prompted a surprised guest to comment that she didn't know meringue could be made with chickpea water.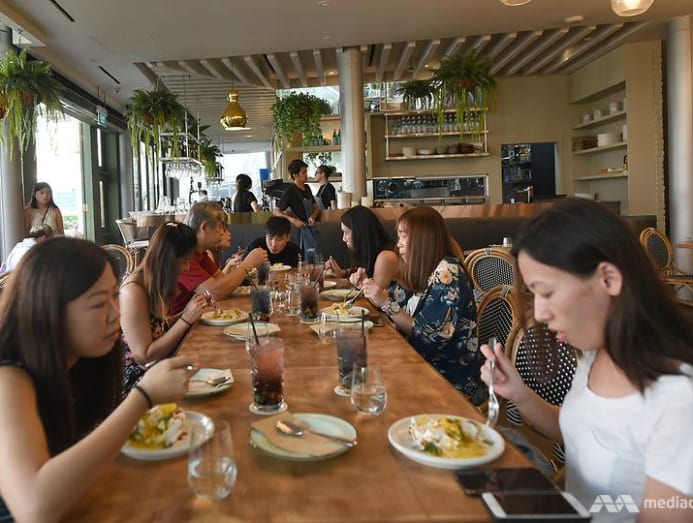 Our guests then got the perfect send-off to end the weekend with the Rainbowlicious cocktail that's inspired by ice kacang. This boozy concoction has peach schnapps, vodka, grenadine and blue curacao, along with fruit and crushed ice. The best part: It changes colour as you swirl it. 
It was an enjoyable day for those who were a part of the event. Said one guest: "We got to experience different types of food that we never had before, so thanks for inviting us."
This edition of CNA Lifestyle Experiences was made possible by Raffles City. Follow CNA Lifestyle on Facebook for access to more exclusive experiences.