How many dishes can sourdough be turned into? The new Drunken Farmer has the answer
Roving natural wine bar and restaurant Drunken Farmer now has a fixed space to call home, and its gut health-focused menu keeps things interesting.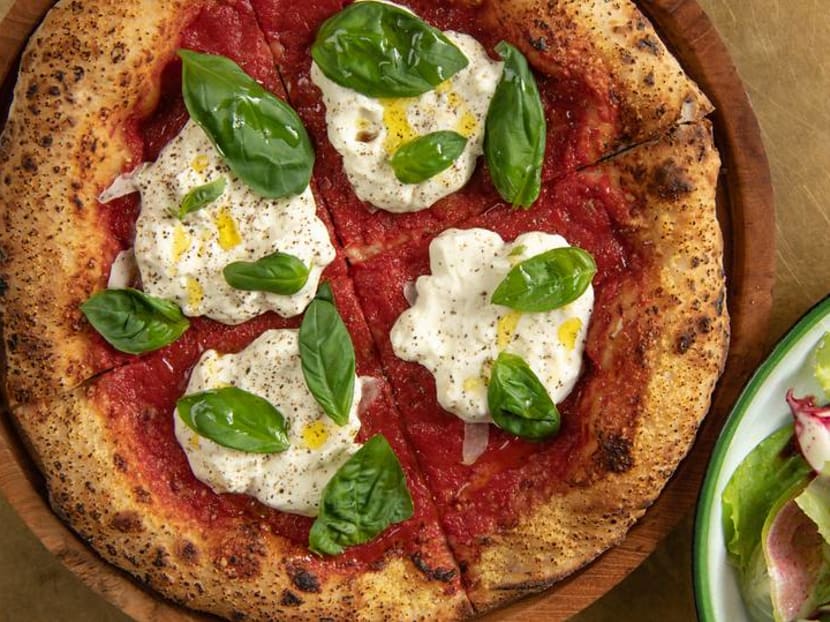 If you really, really love sourdough – and these days, you wouldn't dare admit it in polite company even if you didn't – there's a new spot in town with a table that should have your name on it.
Drunken Farmer, Spa Esprit Group's roving pop-up known for specialising in natural wine, is now a fixed establishment: From Tuesday to Saturday evenings, the wine bar and restaurant stands open at 11 Stanley Street.
This, you'll notice, is the same address as Common Man Stan. But don't worry, the popular coffee spot isn't going anywhere. The space remains a cafe by day, but as the sun sets, colourful blinds come down, seat cushions are swapped up and silent movie clips are projected on the walls, transforming the space with a whole new vibe.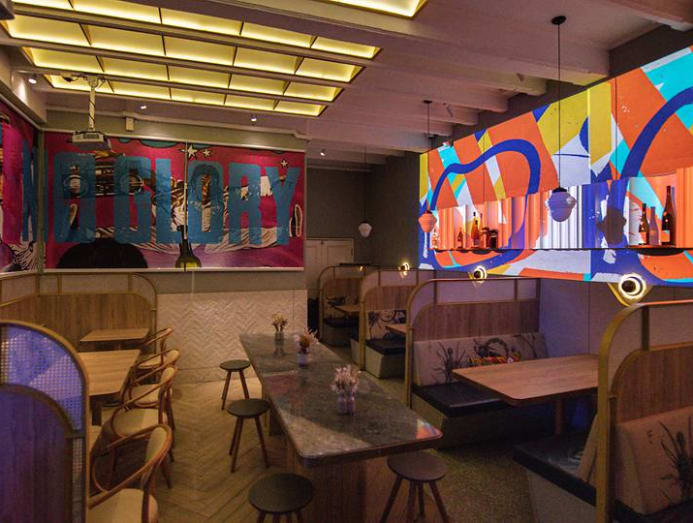 It's great news not just for wine lovers but also fans of the fermentation and sourdough-focused food that chef Paul Albert is known for. 
Formerly stationed at Tiong Bahru Bakery Diner, the French-born chef is passionate and knowledgeable about fermentation and bread-making techniques – he works, for instance, with a 159-year-old starter from Brazil that he brought over to Singapore when he moved here in 2019.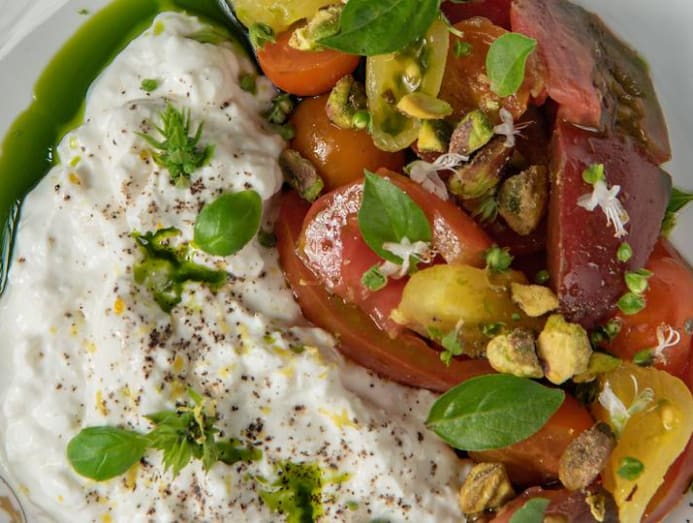 It's hardly surprising, then, that the sourdough pizzas here are a must-try. 
Are you one of those people who leaves their pizza crusts uneaten on their plate? Well, the crusts here, dare we say, are even more attractive than the toppings. 
Thanks to a 30-hour fermentation process, the dough is chewy on the inside, beautifully burnt on the outside and altogether delicious.
That's not to say that attention isn't paid to what's on the pizza – far from it. The classic tomato-basil-cheese Margherita (S$20), for example, gets an ultra-fresh twist by being topped with stracciatella made in-house daily with cow's milk locally sourced from Viknesh Dairy Farm.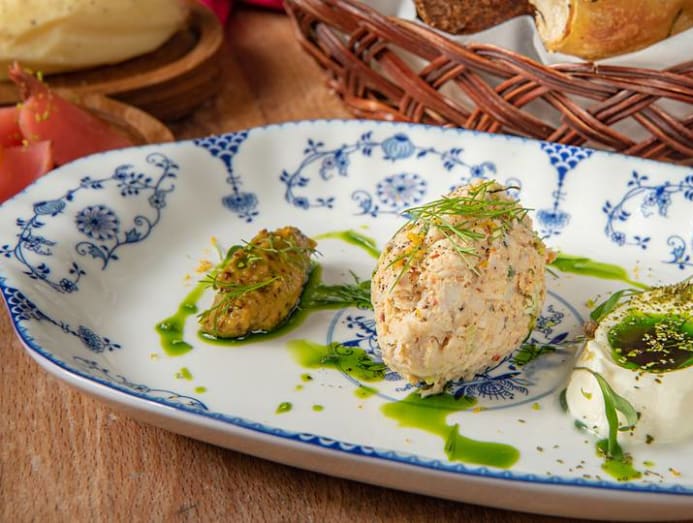 Needless to say, there's a satisfying bread basket with house-churned butter, smoked Maldon salt and house-fermented pickles on the menu.
But here, even sourdough discard gets turned into a yummy dish – the Sourdough Karaage chicken (S$20) is coated in a batter of the discard from the starter, as well as beer made from upcycled bread from Tiong Bahru Bakery. It's served with kimchi mayonnaise made with – you guessed it – house-fermented kimchi.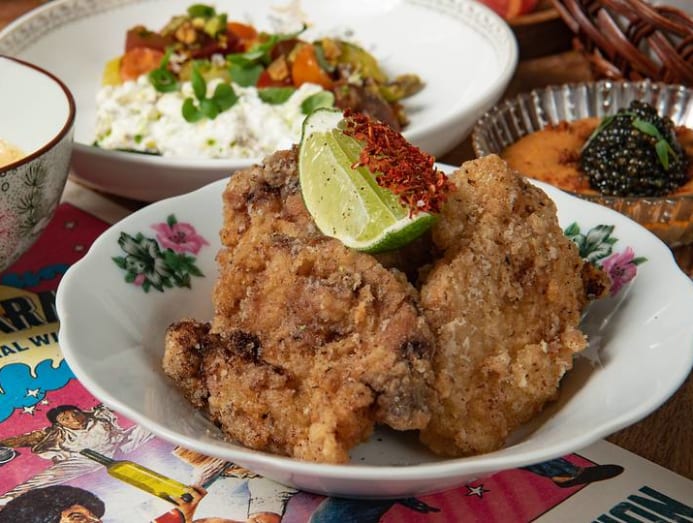 Just when you think it might be possible to get tired of sourdough, the waffle (from S$12) makes its appearance. These are traditional Liege-style Belgian waffles made using that 159-year-old starter we spoke of earlier, and a two-day fermentation process. 
They're served with salted caramel made with gula jawa and pandan-infused cream, as well as a dollop of banana ice cream made with one ingredient only: Ice. No, just kidding, it's banana of course.
Pair all your dishes with wines specially selected by Drunken Farmer's resident wine guy, Eduardo Bayo. The sommelier with over 20 years of experience grew up in a family of natural winemakers, has personally worked with many of the producers of the wine he serves in the restaurant and plans to double the selection in the months to come.
Drunken Farmer is at 11 Stanley Street, Tuesdays to Saturdays from 6pm to 10.30pm.