Durian cold drip coffee is actually a thing – with durian mochi on the side
If you love durian, these new offerings will be launched on Dec 17 at Bakerzin's United Square outlet. If you don't... Well, you've been warned.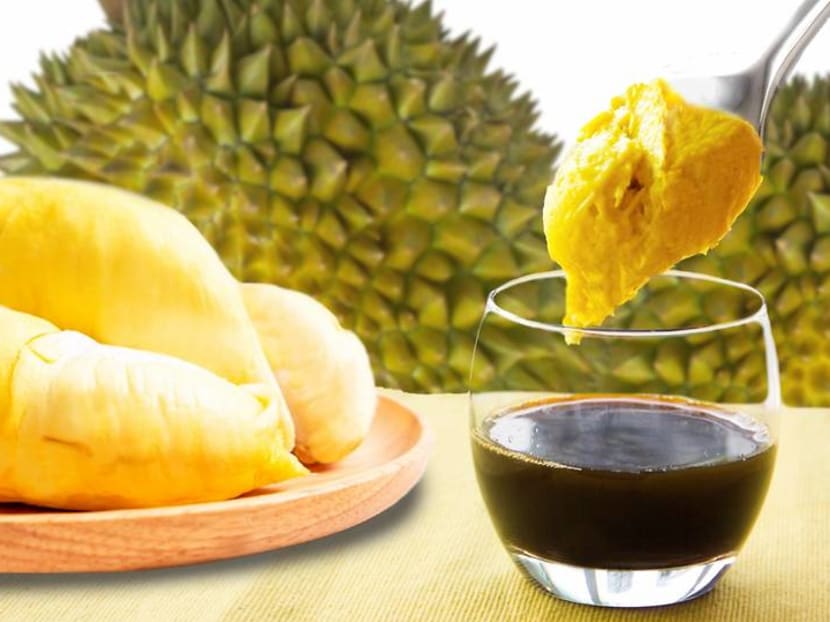 Would you like to have a dollop of durian to go with your coffee? Bakerzin is launching two new durian-based offerings this month: A cold drip coffee and a mochi dessert.
The durian coffee, is made from 80 per cent Arabica and 20 per cent Robusta beans which has gone through a 12-hour traditional dripping process – with a generous chunk of premium durian flesh plonked in for a creamy indulgence.
Meanwhile, the durian mochi dessert is also made from premium durian flesh, featuring fragrant durian paste, in-house soft cream, mint leaves and a dusting of cocoa powder.
The durian cold drip coffee is priced at S$12. You can have it without durian – as a flat white, long black or affogato – at S$10. The durian mochi is priced at S$10.80.
Both items will be launched on Dec 17 and available at Bakerzin's United Square outlet. The mochi dessert will also be available at outlets in Gardens By The Bay and Tai Seng 18.