Eggs for days: Famed LA restaurant Eggslut lands in Singapore
Ahead of Eggslut's highly anticipated opening at Scotts Square, we suss out what to eggs-pect if it's your first time.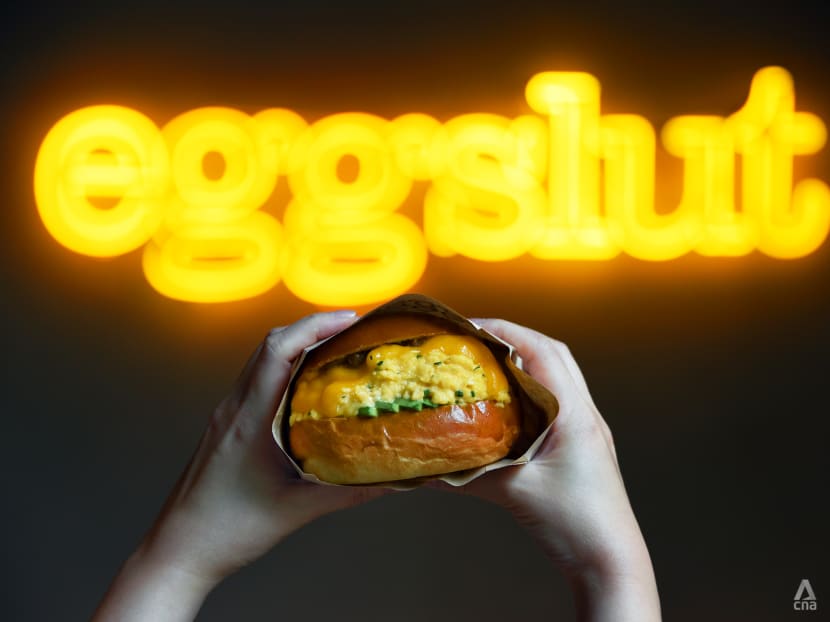 Global brand Eggslut is no stranger to the well-travelled, and there's palpable egg-citement in the foodie scene for its first ever Southeast Asia outpost, right here in Singapore.
It's no mystery what this restaurant focuses on: Eggs, eggs and eggs, breakfast, noon and night.
With humble beginnings as a Los Angeles food truck founded by chef Alvin Cailan and his cousin Jeff Vales, Eggslut has made converts at such a steady pace that it now has 15 restaurants around the world, including two in Tokyo and three in Korea.
 
The famous LA chain known for its egg sandwiches opens its first branch in Singapore (and Southeast Asia) at Scotts Square. We try out their delicious offerings – and ask co-founder Jeff Vales about the origins of its curious name.
The Singapore restaurant is opened in collaboration with Korea-based SPC Group, which also brought in concepts like Paris Baguette and Shake Shack.
If you've dined at Eggslut before, you'll know your way around the menu, but if you're looking for recommendations, CEO Vale's personal favourite, he told us, is the Fairfax Sandwich (S$12): An airy bun that holds fluffy scrambled eggs, caramelised onions, cheddar cheese, chives and sriracha mayo.
After chowing down on a few of the sandwiches on offer, we found ourselves in agreement: For egg lovers, the Fairfax is an effusive celebration of the humble henfruit.
If you're looking for a meaty sandwich, though, there's the Gaucho (S$23), which is built with seared wagyu tri-tip steak, chimichurri sauce, red onions, arugula and an over-medium egg; or egg and cheese sandwiches (S$12) with applewood smoked bacon or chicken sausage.
The restaurant uses only cage-free eggs, and the brioche buns are baked in Korea and flown over.  
Another must-try is the Slut (S$11), an egg dish served in a jar: House-made potato puree is topped with a coddled egg and then cooked in a glass, before it's topped with grey salt and chives and served with toasted baguette slices.
Exclusive to Singapore is a drink pairing designed to complement your eggs-perience. On the menu, you'll find two special craft sodas by Singaporean brewery Brewlander: Elderflower and lemon, as well as grapefruit and ginger. This is the first time in Eggslut's history that it's introducing a beverage created in collaboration with local makers.
How serious is Eggslut about their eggs? Just know that the first requirement for working here, a member of the kitchen team told us, is that you have to really, really love eggs. Well, anyway, who doesn't?
Eggslut opens Sep 9 at Scotts Square, 6 Scotts Road #01-12.