Kopi socks to cappuccinos: The evolution of coffee culture in Singapore
From kopitiams to cafes, "coffee sock" to capsule coffee, kopi-O to cold brew: We take a quick look at how this popular beverage has seeped into Singaporean culture through the years.
In partnership with Nespresso.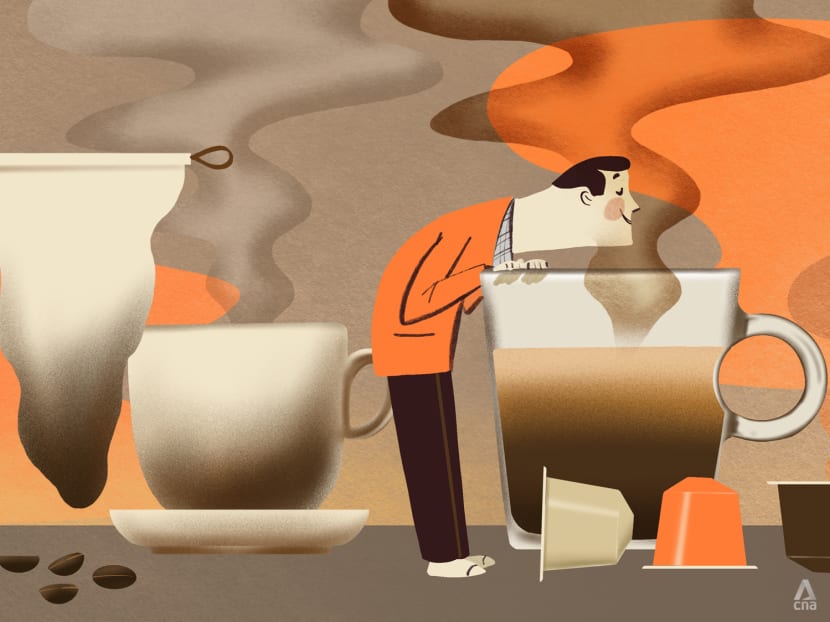 Coffee is ubiquitous around the world, but it's interesting how coffee culture varies so widely in different countries.
For instance, I once sat down at a tapas bar in Spain at lunch time and was dying for some caffeine. But when the guy behind the bar asked what I'd like to drink and I tried to ask for a coffee, he was horrified. Coffee is only for after the meal, he insisted, looking like I'd just insulted all his ancestors.
(By the time I left, though, I'd managed to talk him into seeing that being a coffee infidel wasn't so bad, after all.)
In Italy, of course, milk-based coffee is only for the mornings – after lunch, it's a quick, intense and syrupy espresso (or two or three) inhaled while standing at the bar.
And in Vietnam coffee houses on leisurely afternoons, it's all about the ceremony of watching your concentrated bean juice drip through the little tin contraption into the waiting glass sitting under it.
What about here in Singapore? Well, we take our coffee as seriously as anyone else, whether it's a flat white from the newest cafe or a kopi-o in a plastic bag hanging from the turn signal lever in a car. The latter has even been turned into wearable merchandise such as drawstring totes and larger-than-life-sized shoulder bags.
We're particularly proud, for instance, of our very efficient lingo when it comes to ordering our coffee. Whether it's a simple "kopi" or a higher-level "kopi-O kosong di lo peng", we rest in the smug satisfaction that this system existed long before grande soy vanilla macchiatos. And, yes, we put pictorial depictions of it on tote bags, too.
Where and how did this coffee fascination originate?
"In the early days of the British settlement, coffee was brought to Singapore by the immigrants as far back as during the founding years of modern Singapore," said Victor Mah, President, Singapore Coffee Association.
What we know as "kopi" is a "unique recipe" that came to Singapore and Malaysia from Hainan and Fujian in China, Mah continued. "Commonly known as Nanyang coffee, it has not changed much since the day it (arrived) here in Singapore, preserving its roots."
This coffee is mainly made up of Robusta beans, and "the roasting methods use butter, margarine and sugar. Even corn was sometimes added to enhance the flavour," Mah explained.
To prepare the beverage, a cotton strainer that became known as a "coffee sock" is used, and very hot water is poured into it from a stainless steel kettle with a long narrow spout, Mah said.
The first beginnings of kopitiam culture grew in local area coffee shops, as well as what were known as sarabat stalls – stalls that sold beverages, Mah said.
Then, "In the late part of the 20th century to early part of the 21st century, a modern twist to traditional shops was seen mushrooming around Singapore in the light of Ya Kun, Toast Box and Killiney concept cafes. This brought traditional coffee closer to the CBD areas, expanding its reach beyond just the Pioneer and Merdeka generation drinkers".
 
Of course, as they've become better travelled, younger coffee lovers have also been influenced by coffee trends from around the world, especially from countries like Spain, Australia and the US.
Cafe culture as we know it today began to flourish in Singapore just over a decade ago, when homegrown cafes like Oriole, Papa Palheta, Liberty Coffee and Kith started to become hip hangouts for Third Wave coffee aficionados.
There followed an ongoing slew of coffee houses run by local baristas, each more charming and indie than the last, such as Nylon Coffee Roasters, Strangers' Reunion and Assembly Coffee (now Atlas Coffeehouse).
Clearly, our coffee intake is on an upward trend. In 2020, around 6 million kilograms of coffee were consumed in Singapore, according to data analytics site Statista. That's a lot of beans.
And of course, we don't just want a nice latte or long black when we're out – we want it from the moment we stumble out of bed in the morning. With the rise of cafe culture in Singapore, the capsule coffee market started to grow in tandem, allowing people to easily make espresso-based drinks like long blacks and cappuccinos right at home.
Making a good cup of joe in your own kitchen or pantry without any barista skills to speak of has become essential for many – and even more so now, thanks to the pandemic.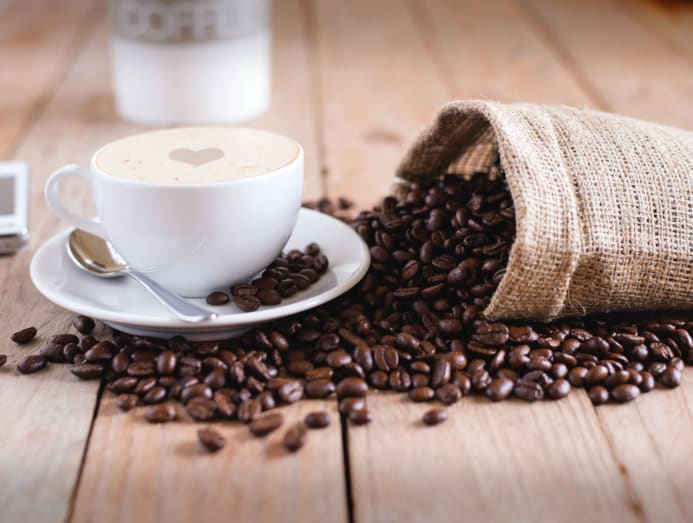 In the past year, at-home coffee consumption "reached new heights", said Peilin Lee, head of marketing over at Nespresso Singapore. "Singaporeans' affinity for a high quality, aromatic cup of coffee is certainly growing."
This growing sophistication among coffee drinkers has led to these capsule coffee industry leaders adjusting options when it comes to their offerings. For instance, their latest coffee machine, the Vertuo Next, offers an expanded coffee menu "that empowers coffee lovers to be experimental and creative with their styles". Meaning consumers can find their favourite style of coffee easily, from espressos to iced coffee, if they don't want to step out of the house.
Other trends that they've found popular with their consumers recently are an appreciation for sustainability and the origins of their coffee; as well as a growing appetite for milk-based and flavoured coffee, Lee said.
This isn't all that surprising because, as we've seen from looking at how our coffee culture has evolved, we Singaporeans are embracing of all styles of brewing and drinking.
For the Singapore coffee lover, a flat white or a cold brew is just as welcome as a kopi-C or kopi-O, whether we have to put pants on to go out and get it, or slurp as many cups as we want without getting out of bed.  
What new evolutions are brewing on the coffee scene? We can't wait to find out.