Order in for Father's Day: Steak and Guinness pie, lobster mac 'n' cheese and more
Want to surprise Dad this weekend? Here are some small and home businesses we discovered offering affordable, delicious food that travels well.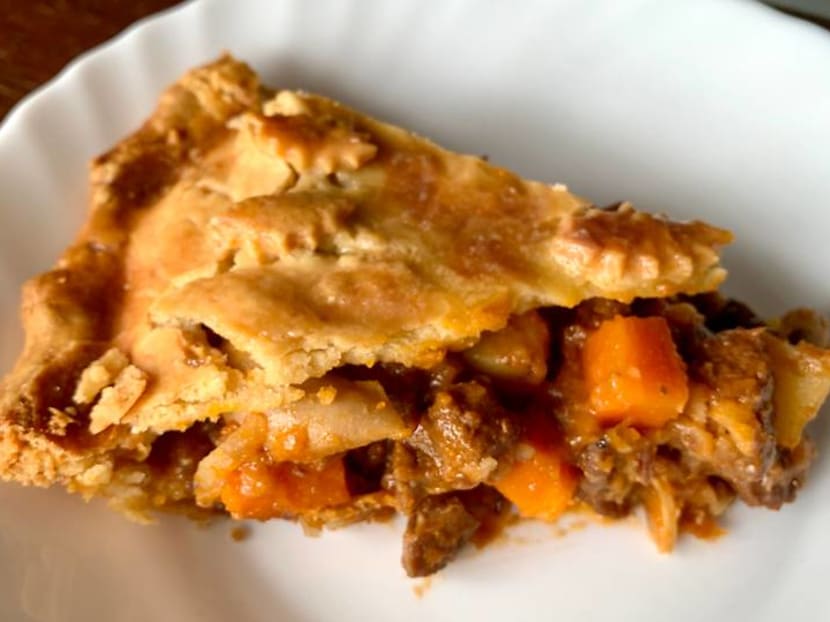 It's a bummer that we won't be able to take our families out for dinner on Father's Day (Jun 20) this weekend. But if you can spend an evening at home sharing a meal, we're pretty sure Dad will be more than happy. More than a material gift, he probably cherishes the time you'll be spending together.
Unless you're planning to cook a meal yourself, the question then is: What to order? The good news is that there's a plethora of choices. This year, why not consider supporting small and home businesses?
We found some eats we really like that travel well – so important, because we've all had sad, soggy delivered meals – and will please not just fathers on Father's Day, but pretty much anyone on any day.
FOR THE HEARTY DAD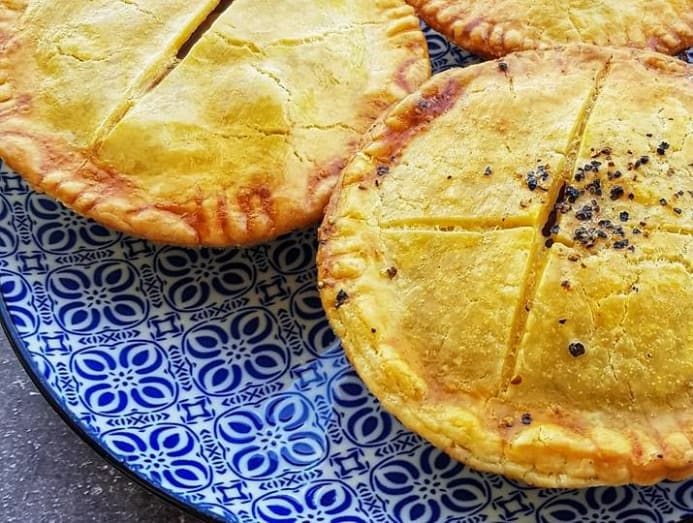 Who doesn't love a hot, fresh pie? We've scoured the country for the best savoury pies and by golly, we think we've found them.
Mimi of Mim's Fabulous Pies bakes rich steak and Guinness pies, creamy chicken pies and even super delicious veggie pies chock-full of chickpeas, zucchini and carrots, all in her home kitchen.
What makes these personal-sized five-inch pies (S$7 to S$9.80) so irresistible is the crisp, tasty crust that Mimi has perfected.
If your dad likes clapping people on the back and laughs louder than anybody else in the room, then he's a pie kind of guy, and we wouldn't mind sharing some with him, too.  
Order via Instagram www.instagram.com/mimsfabulouspies or Facebook www.facebook.com/mimsfabulouspies
FOR THE DAD WHO'S ALWAYS UP FOR SOMETHING FUNKY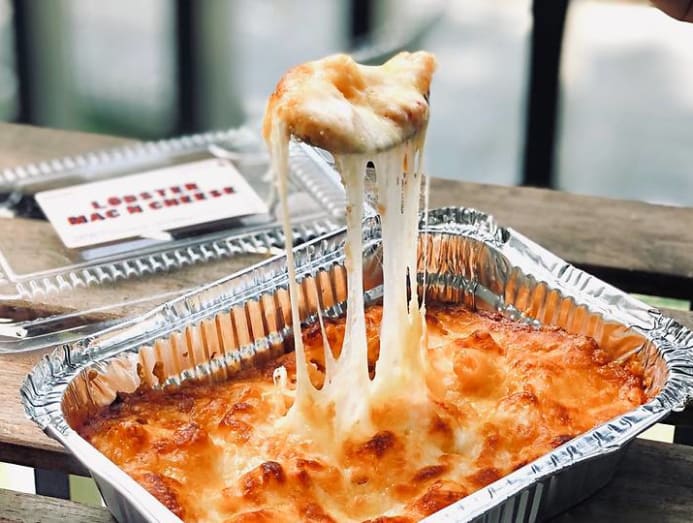 Here's one for fans of affordable luxury: Lobster mac 'n' cheese for just S$15.
Home-based business Papa Roe makes a creamy macaroni and cheese with lobster, tobiko or flying fish roe, mayonnaise, mozzarella and parmesan.
Just pop it in the oven to bake, and you have a belly-warming meal with a touch of crustacean luxe.
Papa Roe also offers their own mentaiko sauce in a jar (S$15), which you could eat on toast or add to your dishes.
Plate it all up prettily and Dad doesn't even have to know it was so affordable – although if he's anything like our dad, he'll be doubly chuffed that it was.
Order via Instagram: www.instagram.com/papa.roe
FOR THE CLEAN-EATING DAD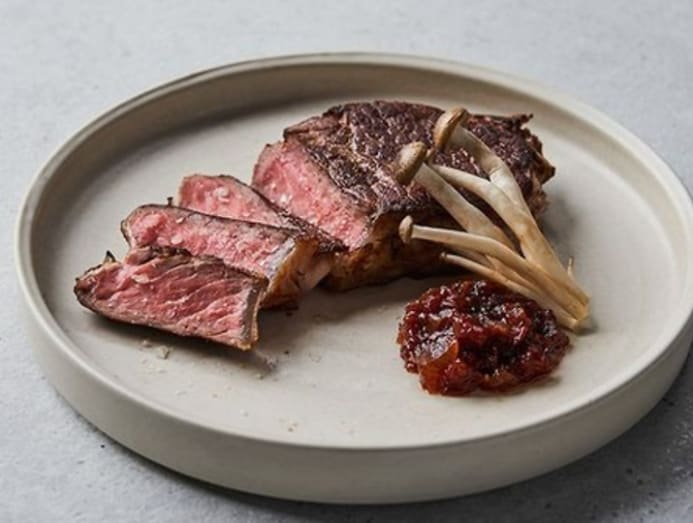 If dad's a salad and protein kind of guy, he'll be as pleased as we were to discover Green Kitchen.
Clean food with finely balanced and interesting flavours, executed well but without the exorbitant price tag? We didn't think it existed. But at this online kitchen, founded by professional chef Maxamilian Mepham, you can get a 200-gram grilled Australian carbon-neutral striploin steak with a side of pickles for S$20; grilled barramundi with lime miso mayo and grilled pomelo for S$12; a Big Raw Salad with baby kale, carrot, cabbage, radish, cherry tomatoes and cucumber for S$10; a pulled beef or chicken burger with house-smoked sauce and umami mayo for S$15; and lots more.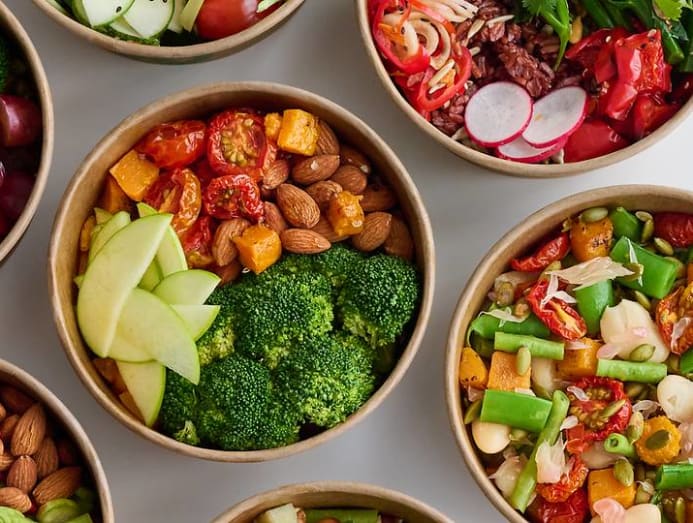 Importantly, food isn't soggy, limp or overdone by the time it gets to you. With his 15 years of culinary experience, Maxamilian cooks his vegetables to the optimal level by using a precision-timed steamer, then blast chills them to maintain crispness and nutrient levels.
From now until Jun 20, there's a Father's Day box on offer that feeds four to six people, with three mains, three salad bowls and two different desserts – and it's only S$80.
Order at https://greenkitchen.co
FOR THE DAD WHO LIKES A BIT OF BOOZE IN HIS DESSERTS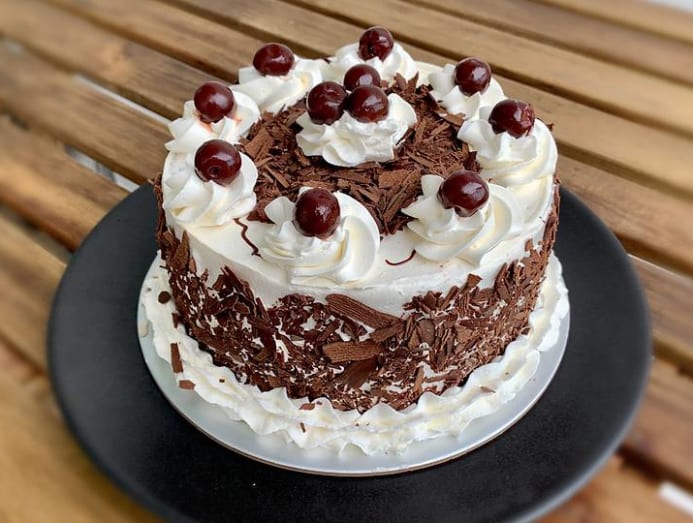 It's a special occasion, and that calls for cake. If your dad's a little bit old-school – or even if he's not – we suggest a retro-nostalgic Black Forest cake from home bakers Cottage & Cream.
There are so many dismal versions of Black Forest out there that we'd almost given up hope – until we found this one. With quality chocolate, the freshest cream, airy sponge and kirsch-soaked cherries on top, it even made converts out of our Black Forest-hating family members.
Psst, Cottage & Cream have other boozy bakes, too, like a carrot cake with rum-infused raisins and pecans; and a rose wine jelly and chantilly mascarpone cream cheese sponge cake – although their best-seller is apparently their Mao Shan Wang durian cake, which dad would probably love, too.
Order via Instagram: www.instagram.com/cottage_n_cream
FOR THE MULTI-TASKING DAD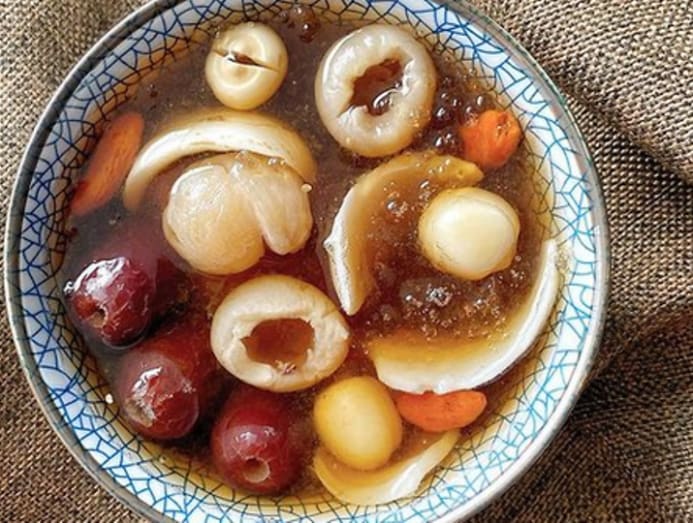 This is for the erudite dad who wants to enjoy his dessert while having it work for him, too – because he didn't get to where he is in life without exacting standards, okay?
The Chinese Potion is a home-based business by stay-home mum Apple Ng, who experimented with traditional tang shui recipes so that she could brew her dessert soups using a generous amount of premium ingredients and mimimal rock sugar.
The light, refreshing bowls are made with things like snow lotus seeds and snow fungus, which can lower bad cholesterol and boost immunity; water chestnut, which has antioxidants; peach gum, which has collagen that benefits bone, muscle and skin; and tragacanth gum, which is supposed to enhance blood circulation and be beneficial to men's health.
There are four menu items to choose from: Snow fungus and pear; peach gum with apple and osmanthus; papaya and snow lotus seed; and tragacanth gum with dried longan and dried lily bulb. At S$6 each, the bowls are huge and can be shared between two people – but really, who wants to share?
Order via Instagram www.instagram.com/thechinesepotion or Facebook www.facebook.com/thechinesepotion