Women chefs taking a stand against discrimination in Singapore kitchens
The Black Swan's Alysia Chan and others are holding their ground against aggression, wage inequality and sexual harassment in the hyper-masculine world of F&B kitchens.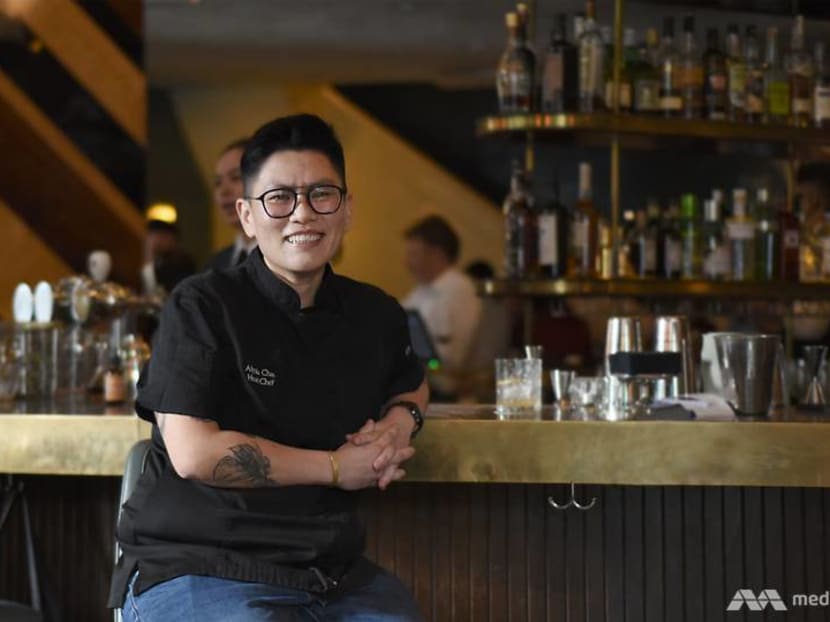 During her culinary school days, Alysia Chan was assigned an internship at a restaurant. But the chef rejected her without even meeting with her, saying he didn't want females in his kitchen.
Looking back, she said, "I think the chef could have come from one of two angles – either he thought females were weak, or he thought females were a distraction to the predominantly male kitchen team."
At the time, she was "taken aback" and "offended". But now that she's the head chef of The Black Swan, she is in a position to effect change – and she's not going to let the opportunity slip.
Besides gender-blind hiring, maintaining an open-door policy and not tolerating inappropriate behaviour in her kitchen, the 39-year-old, whose previous gigs include Crackerjack, Wolf and Meatsmith, is also an advocate for women outside of her restaurant.
He thought females were weak or a distraction to the predominantly male kitchen team.

She is one of the founders of The Anna Alliance, a platform for women in the F&B industry to support one another. She also speaks at events such as the recent Specialty & Fine Food Asia trade show, where she was a panellist at a discussion about gender discrimination and women's issues in the workplace.
LEWDNESS, ABUSE AND DISCRIMINATION
The topic is an important one, since kitchens are still heavily male-dominated.
The kitchen environment "can get very testosterone-heavy – and also, due to the nature of the kitchen culture, where it's high-stress, very fast-paced and with a lot of heat, it brings out the aggression in people," Chan said.
"It's draining and people look for an outlet for their frustrations, whether it's shouting or alcohol – that's how it's dealt with in the industry." And in addition to lewd jokes and inappropriate comments, "Verbal abuse can happen fairly often (and) there's almost definitely a lot of swearing."
This means that female cooks often either find their voices suppressed, or feel pressure to exhibit similar behaviour in order to fit in.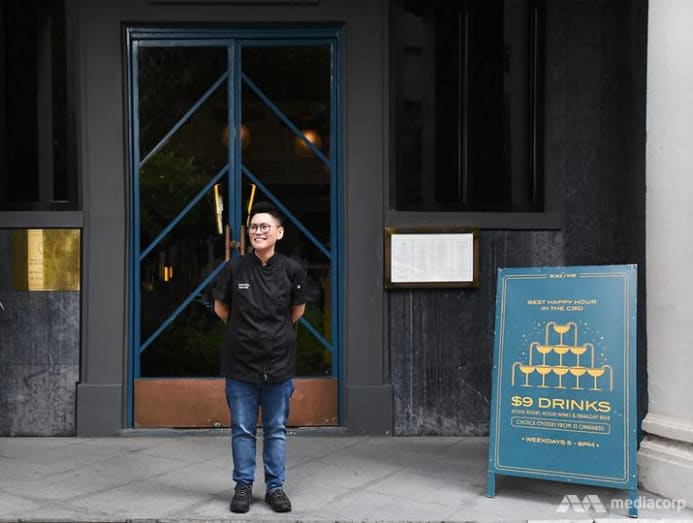 Then there is the issue of sexual harassment. "A friend of mine was looking for a new job, and so she went to go and eat at the restaurant she was applying to. The chef was sending her texts while she was dining there, saying, 'Your skin looks really soft. You're smaller than I imagined but you're still very pretty'," Chan shared.
"That got me really angry – that a chef who was fairly well known felt that he had the confidence to do something like that without any repercussions."
She continued, "My friend didn't tell me about it until much later on, which in and of itself is the problem. Girls probably encounter these things all the time and for some reason feel that they don't have a voice or won't be heard or won't be taken seriously, or that just because they don't have evidence, people are going to brush it off. That made me really angry."
The chef was sending her texts while she was dining there, saying, 'Your skin looks really soft. You're smaller than I imagined but you're still very pretty.'

Another big issue is that of gender discrimination in terms of career prospects. For instance, Chan said, she has interviewed several female job-seekers who only have experience in the cold kitchen and pastry station because their previous employers thought they couldn't handle the hot kitchen.
Many of Chan's female chef friends have similar stories to share. For Aeron Choo, chef-owner of Kappou Japanese Sushi Tapas Bar, gender discrimination is exacerbated by the cuisine she chose to pursue.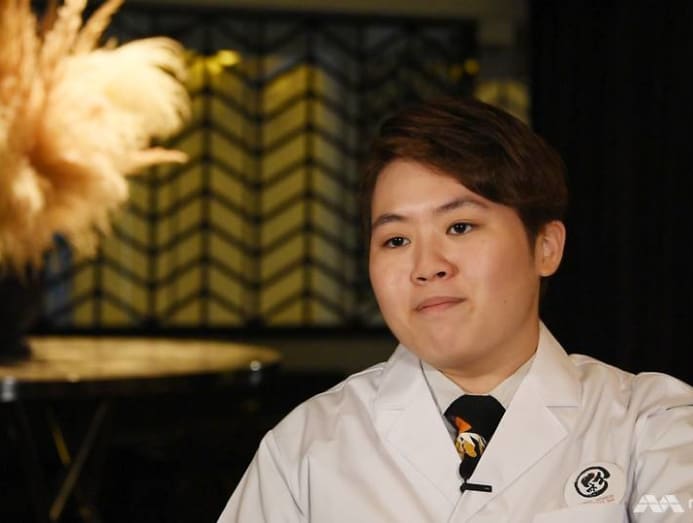 In Japanese culture, she said, "the sushi counter is the man's territory, and even the lady boss is not allowed to step into the counter area". 
"They feel women don't have constantly low body temperatures and that they don't control their emotions well, so the taste of their food won't be constant. It has been a male dominant culture for so many years, and it's really hard for female chefs to enter that world. To do so, you have to give up your pride."
It doesn't help that, at 25, she is young, on top of being female. Most of her staff are older men.
In her restaurant at Fortune Centre, she once hired an experienced Singaporean head chef in his 50s to help her run the kitchen. "He told me, 'Please do not touch my fridge. If you have learnt and understood Japanese culture, you should know that females should never step into the counter area, and that you, a woman, shouldn't touch my fridge and check my stuff.' My own staff, who I paid every month to help me, said this to my face." She added, "Of course, I fired him."
Choo continued, "In this industry, especially the Japanese food industry, male pride is super high. I always have to remind myself that I'm young and I'm also a woman, and I'm in a very male-dominant culture."
CHANGE STARTS HERE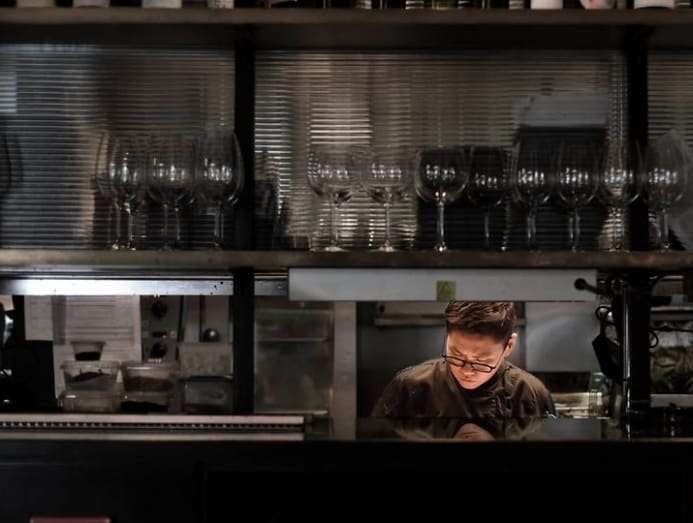 What can be done to effect the change that is needed? As one of only a handful of female head chefs, Chan said, "I feel that my job as head chef is to change the culture of telling lewd jokes, swearing, all of that stuff. I've been guilty of doing it too because I just wanted to assimilate and feel like I fit in. Now that I have the authority and power, if I ever see it, I will shut it down immediately and just be like, 'No, guys, that's not okay. That's completely disrespectful. You've got a girlfriend; you've got a sister – would you want a guy talking to your girlfriend or your sister that way?'"
She continued, "I figured if nobody else was going to do anything about it, then I was going to do something about it. Because my entire life has always been about passion, which is why I'm even in the job I'm in right now – food is something I'm really passionate about."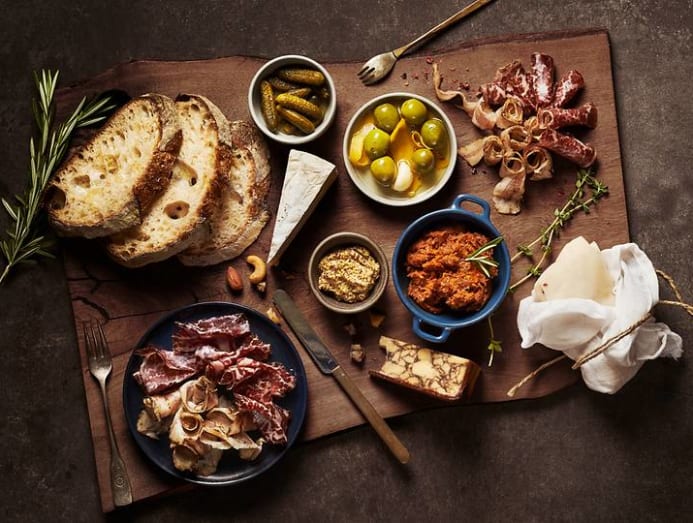 At The Black Swan, she's also trying to change approaches to food and eating with an inventive minimal-waste philosophy, to truly delicious results – broccoli and pinenut hummus made from discarded broccoli stems; beef fat butter made with steak trimmings; a dish of clams made with beer dregs.
But when it comes to women's welfare in the kitchen, she said, it's not just about awareness but also about sheer numbers and representation.
"To me, the way to address the issue is to encourage more females to join." There are far more women in the industry now than when she entered it a decade ago, but there's still a long way to go to close the gap, she said. "And maybe that has to do with breaking down the stigma that cheffing is a blue collar job."
Eve Felder, managing director of The Culinary Institute of America, Singapore, situates the issue in a global, historical context. Although women have always nurtured and fed new generations, "As the kitchen became an environment of professionalism, women found that they didn't necessarily have a place in the professional kitchen, and that has impacted the way in which food is thought about and delivered. In many ways, how we eat today is impacted by the fact that we don't have a lot of diversity in the professional kitchen," she said.
Here in Singapore, she shared, many of her female students have been overlooked in terms of career progression. "It's easier to put the girl on the amuse-bouche, garde manger or pastry station. And oftentimes, we accept that assignment – unless there has been coaching around being bold and courageous. In some cases, it's that we will accept less because we don't know that we deserve more."
It doesn't help that "in the Asian context, pushing as an individual is not always valued."
It's easier to put the girl on the amuse-bouche, garde manger or pastry station. And oftentimes, we accept that assignment.

Change, Felder thinks, must start with "a conscious effort on both parties' part and a level of maturity – that you will be able to question your assumptions, perspective and perceptions. That takes education. That takes conversation. That takes, in some cases, laws," she said.
"One of the good things would be if we came to that realisation from a business point of view. You will hear people say, 'The women work so much harder,' or, 'The women have much more attention to detail'. How that comes out though in terms of salary equity and progression in the profession – sometimes we don't walk that talk."
In Chan's case, starting conversations is a vital move. And if people don't pay more attention to the issue, "the chefs who are in that hyper-masculine culture are just going to breed a new generation of chefs who will perpetuate that culture," she said.
And while Choo accepts that there are many factors that are out of her control, "I'm positive about the future," she said. "I really hope to see more young female chefs in all cuisines. Everybody should get together and do something, and maybe campaign to stop workplace discrimination, sexual harassment and physical abuse."
"I hope that in the near future, we will be equal based on our skill sets. We have to reach that place – and I'm sure we will. It's just a matter of time."