This brand new Singapore restaurant is a foreigner's 'love letter' to India
Firangi Superstar at Craig Road isn't just about the food or decor, say its owners, who were inspired by their memories and experiences of the country – and the unique take on Indian food is really quite delicious too.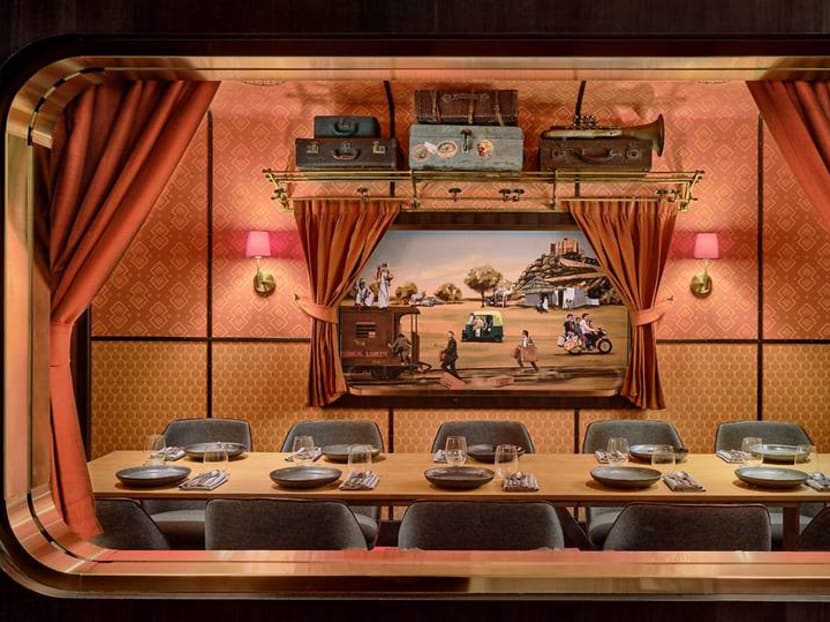 Entering Firangi Superstar feels a bit like you've stepped right smack into a Wes Anderson movie.
Whether it's the Old Railway Room – which screams The Darjeeling Limited – or the Jungle Lodge filled with decor and furnishing cues taken from Rajasthan, Chennai and Kashmir, this new restaurant along Craig Road, which opens on Friday (Jun 25), feels like you'll be having a dining experience like no other.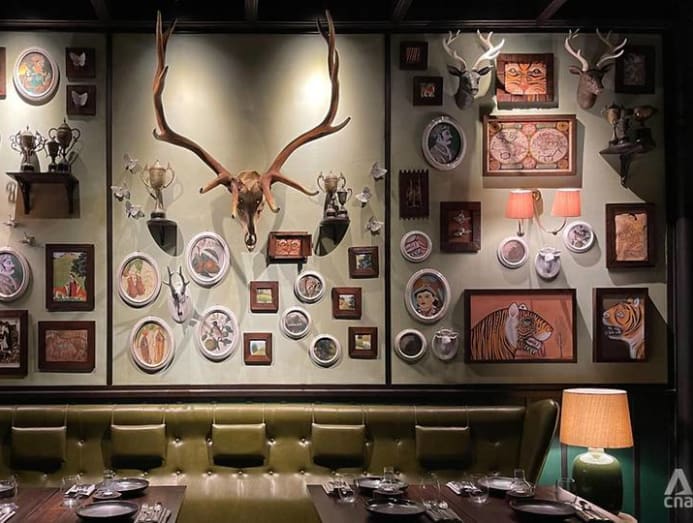 But Firangi Superstar is not just about the food, drinks or decor for its owners, who opened it for a few more personal reasons.
"It's the coming together of all these elements and more to create an immersive and otherworldly journey to the Motherland that is India," said Rohit Roopchand, who started it together with Michael Goodman.
"It's a foreigner's love letter to India – an expression of gratitude and appreciation for a place that has given us so much."
Firangi Superstar is the latest addition to the Dandy Collection, the Singapore-based collective behind popular dining brands Neon Pigeon, Fat Prince and Summerlong, which Roopchand and Goodman co-founded.
Singapore-based Roopchand, who was born in Mumbai, grew up in Nigeria as a child and educated in the UK and the US, explained that in developing Firangi Superstar's concept, the pair drew inspiration from their memories, conversations, and experiences of India.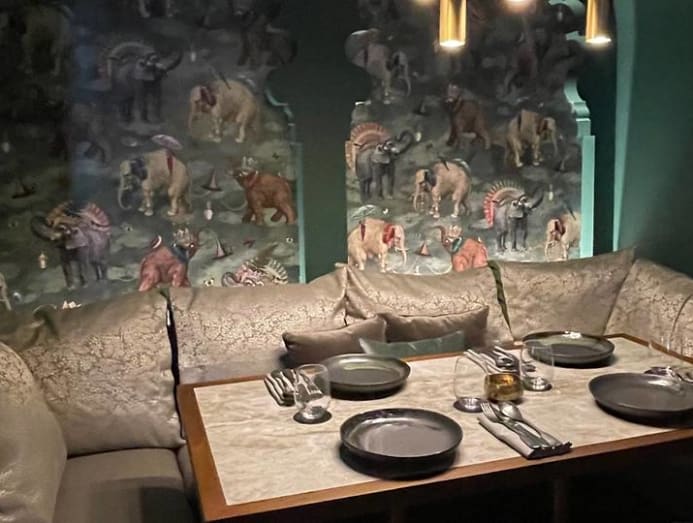 "(We hope) guests can find something they connect with or that may bring up a memory – whether it's a photo hanging on the walls, the aromas of the spices, or the sound of music playing in the background," he told CNA Lifestyle.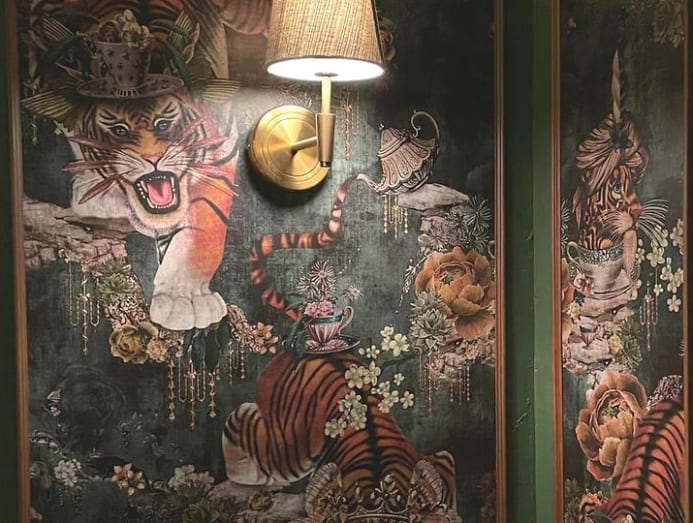 "Similarly, the food we serve here is rooted in history and memory – entirely unique in delivery yet surprisingly familiar. It's Indian food seen through an imagined kaleidoscopic fantasy lens."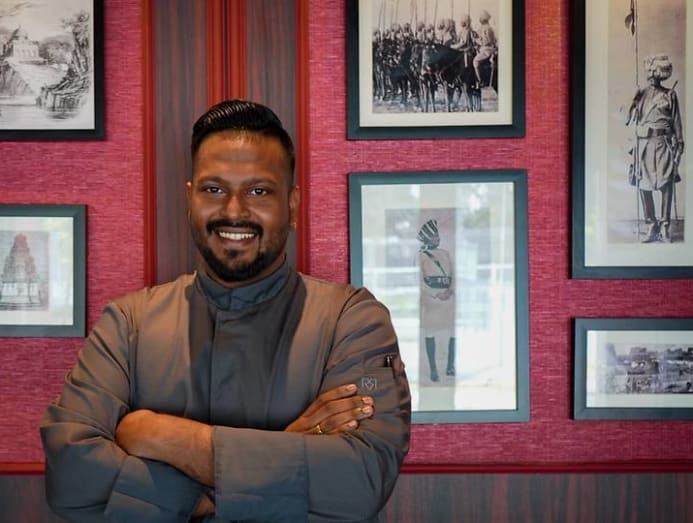 Indeed, the food here is not "Indian" as many might expect it to be. The classics take on unexpected forms in the hands of head chef Thiru Gunasakaran (formerly of Spago by Wolfgang Puck), who reworked them with a modern approach.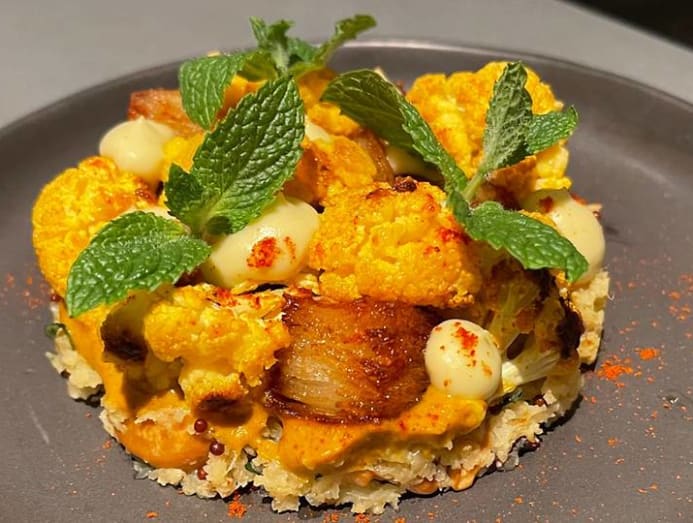 Gems to look out for include the cheeky This Is Not Aloo Gobi (S$16) –  cauliflower couscous, masala compote, crispy potato and the quirky-named Prata Waffle ??? (S$24) – the chef's version of the American fried chicken and waffles boasting a Madras-style fried chicken with a butter chicken sauce.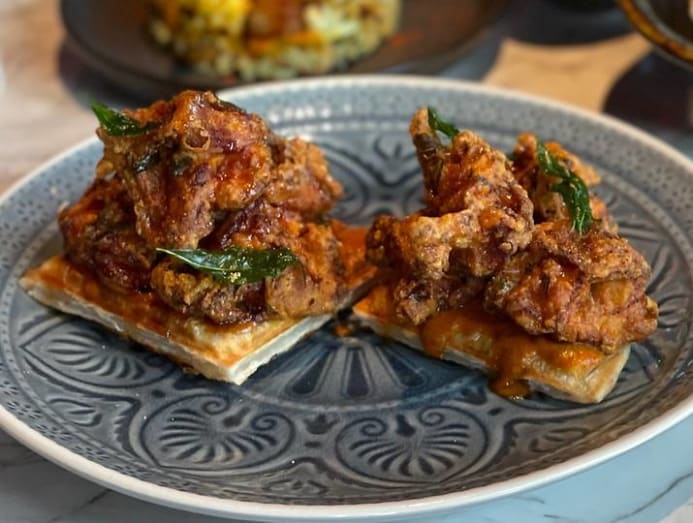 A must-have is the Tandoori Lamb Saddle (S$14 per 100g) – a perfectly done slab of lamb porterhouse marinated in spiced yoghurt, garnished with an Indian-inspired chermoula, and served with a side of sweet and nutty confit garlic sauce.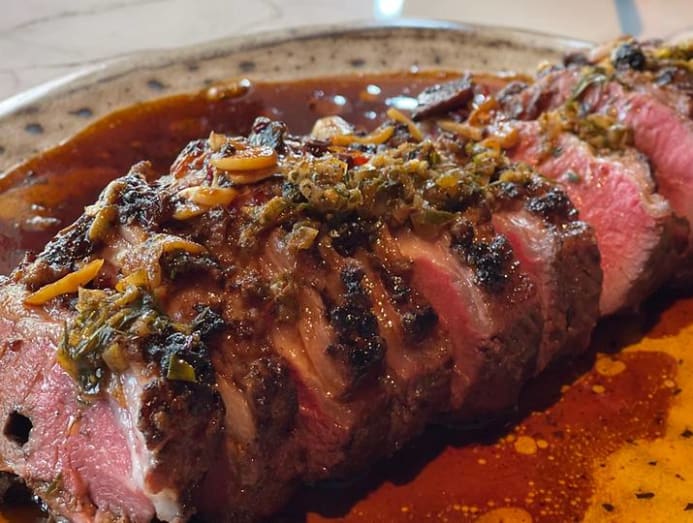 "There are several dishes on the menu that have truly deep and authentic flavours but are really transformed in Chef Thiru's hands. He's always been a brilliant chef, but I think now he's tapping into his own childhood memories and also connecting with his heritage in a way he hasn't before. I believe we can taste that in the food," explained Goodman.
"So when a dish like Tikka Takeaway comes out and it's this stunningly gorgeous octopus dish, something happens when you bite into it and get the full flavours that represent the dish name coming through," he said.
"What's also great though, is that the food is comforting and familiar. So if someone is not deeply connected to the history of the food, it still resonates as a great meal."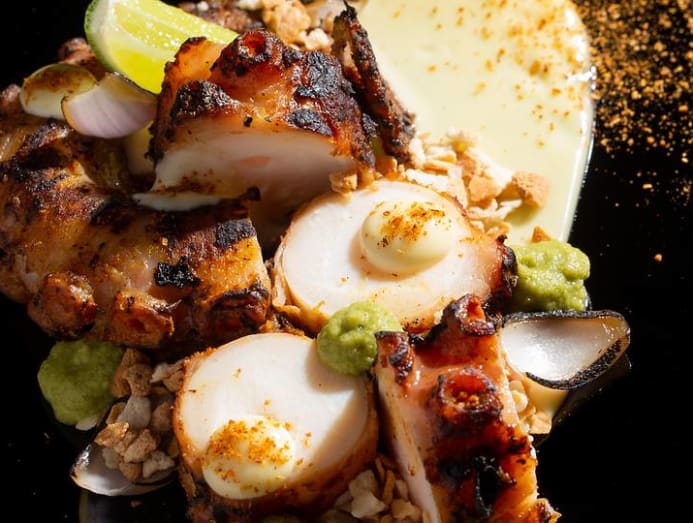 Despite opening Firangi Superstar during pretty challenging times, the owners have been looking at things in a more positive light.
"During this time of COVID-19, the F&B space in Singapore is experiencing a boom with the borders closed, the population of Singapore being landlocked – and eating being one of the favourite pastimes and hobbies," said Roopchand.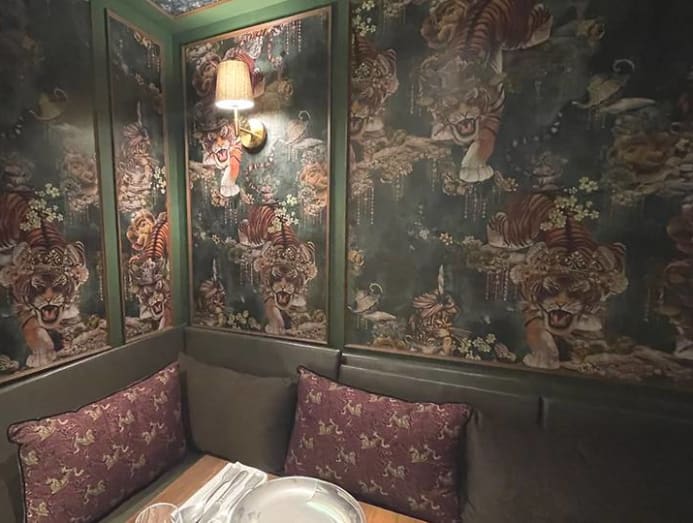 "We feel this is a great time to open a restaurant that transports people to places they would love to travel to in the form of food, drink, and experience."
For Goodman, it's all about everyone needing a break.
"From the emotional side, we all need a break, a little adventure," he explained. "It's been a tough 18 months worldwide and we wanted to create an escape; a haven for imagination. Sure, I think there are many people who will come and just enjoy a great meal, but for those who choose to go deeper, they can really get lost in their own storyline."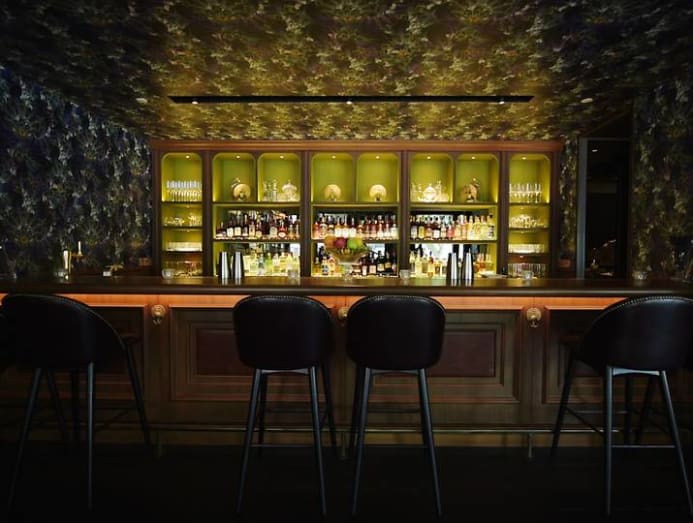 As for the restaurant's name – it's quite a curious choice for the owners.
"The word 'firangi' was used to refer to a white foreigner, which has evolved to refer to someone from the outside, someone foreign," explained Roopchand.
"I was seven years old when I moved to Africa and after, went back to India to boarding school where I stood out as I sounded different, and was referred to as a firangi. In a wider context, if you're not from a certain country, you're also considered, in a sense, a 'firangi'. In this global world, at some point, we all are."
And that's exactly why both Roopchand and Goodman hope Firangi Superstar will make the customers feel – like they belong.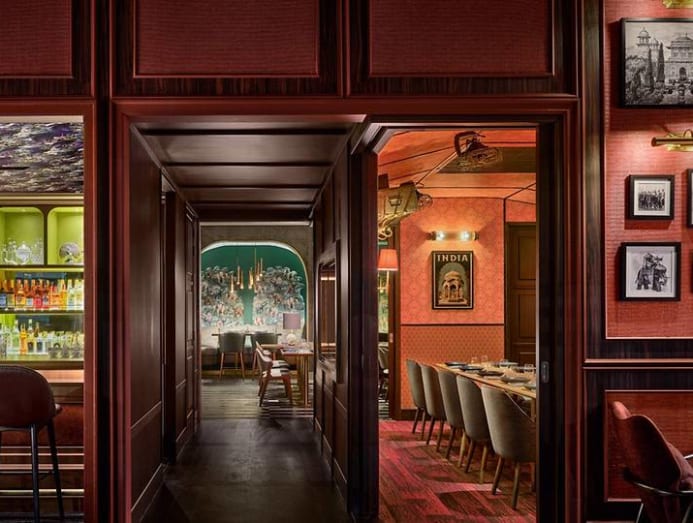 "Through a more utopian lens, if you look at it from the right angle you might just find it's a place to belong; a place to get lost; a place for adventure; a place for imagination," said Goodman.
"Since Firangi Superstar comes from the heart for both of us, I think people will feel the journey that our incredible team has created. But of course, that's only there if you want. Otherwise, I'd simply explain it as an entirely personal and loving take on India."

He continued: "If someone came and got lost for a bit; if they sparked imagination or had a mini-break from all the lunacy of the world; if we can help people feel like they belong in this eccentric world we created; all of that would be amazing. But if all we can do is get someone to have a lovely modern Indian meal, I think that's already a victory."
Firangi Superstar opens on Jun 25 at 20 Craig Road #01-03 Singapore 089692. For  reservations, call 6304 3022 or email info [at] superfirangi.com.