Win an exclusive five-course experience for two at Michelin-starred Alma By Juan Amador
CNA Lifestyle Experiences invites you and a partner to experience the new menu created by Chef Haikal Johari. It includes Ohmi beef, one of the top-five grades of beef in Japan.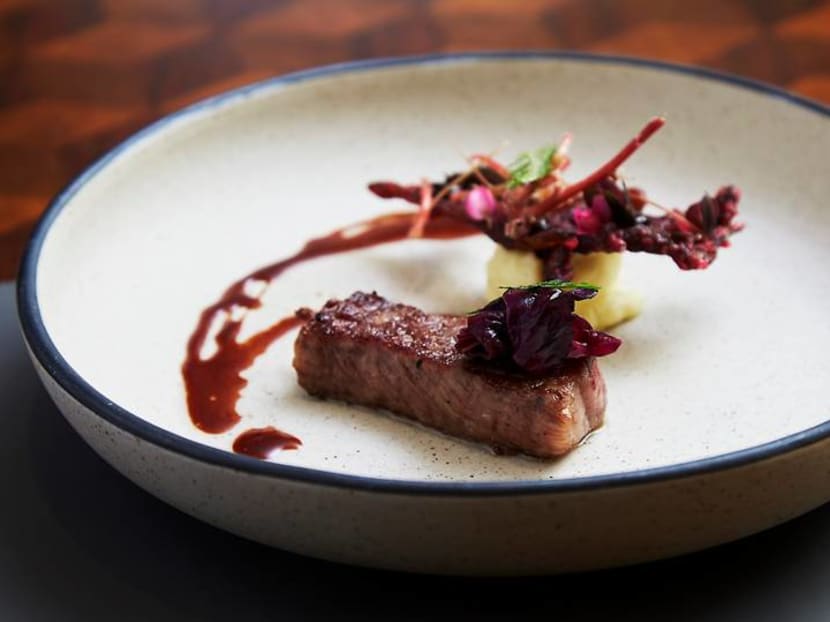 Chef Haikal Johari is having a chuckle. "Chef Damian [D'Silva] was here with his family for the first time yesterday," he said of the MasterChef Singapore judge. "And after his meal, he said to me, 'You're like a ninja, a Malay ninja!'"
Chef Haikal, of one-Michelin-starred Alma By Juan Amador at Goodwood Park Hotel, was speaking to CNA Lifestyle before the start of dinner service. And like the culinary ninja moves he deftly teases the palate with, this was one busy man to get hold of – no doubt, a testament to his indomitable spirit.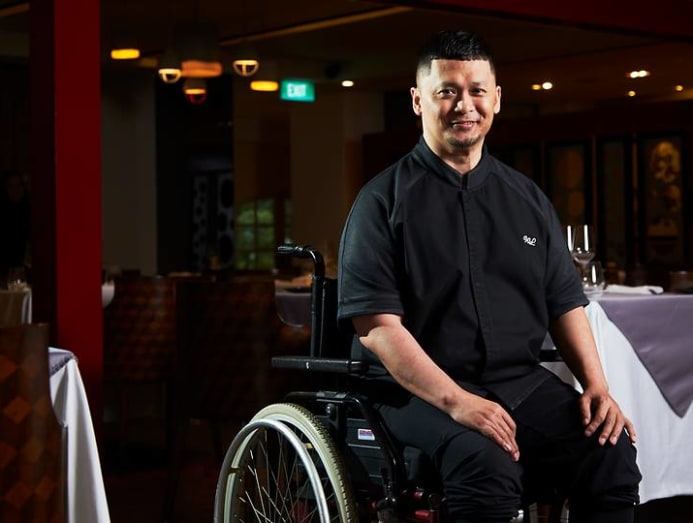 For starters, he and his small team of nine have just rolled out a brand-new dinner menu to commemorate the restaurant's third anniversary. The 41 year old also oversees the Water Library group in Bangkok and flies there every two months. And that is on top of the daily physiotherapy sessions he undergoes to recover from his motorbike accident in 2015 that had initially paralysed him from the neck down.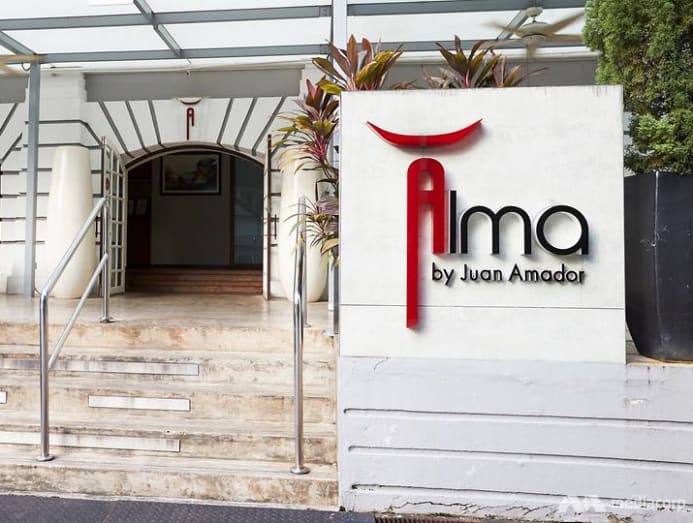 Even though Alma serves European cuisine with an Asian twist, and Japanese ingredients take centre stage, Chef Haikal doesn't consider his new menu to be "fusion".
"I don't want to put a label on the food as it gives people a certain mindset," he said.
The four-, six- and eight-course menu options are inspired by the season's top produce. "I love seafood, and the best seafood in autumn and winter is from Japan. So we have horse mackerel or aji, sea urchin from different parts of Hokkaido, and Japanese crab, to name a few," he said.
A JOURNEY OF FLAVOURS AND TEXTURES
If you enjoy exploring exciting flavour and textural combinations, we're offering five lucky CNA Lifestyle Facebook followers and their plus-ones the opportunity to do just that on Oct 31. (Follow us on Facebook here, then proceed to sign-up for this edition of CNA Lifestyle Experiences at the end of this story till Oct 28.)
This exclusive five-course degustation dinner, which is specially curated from Alma's new menu, will be paired with three wines – starting with champagne as an aperitif, said Alma's manager and sommelier Saravana. "Champagne complements the strong, acidic flavours of the snacks or amuse bouche very well," he said.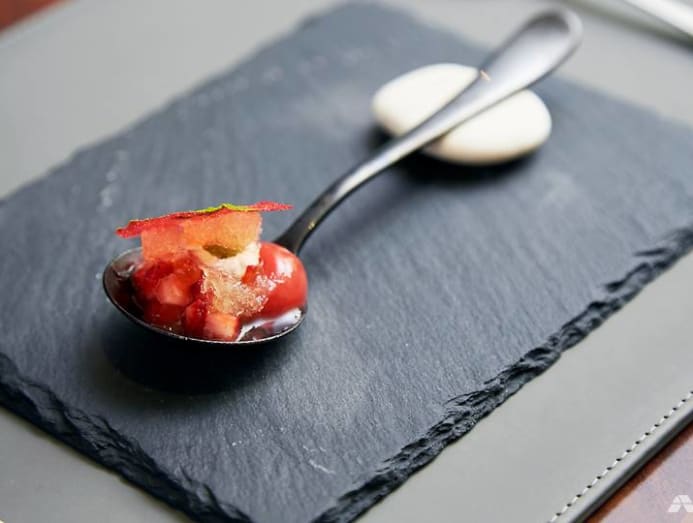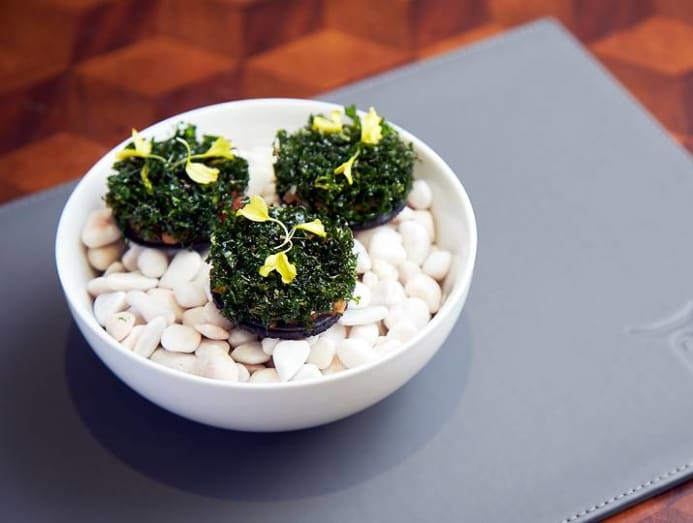 Then, there's a full-bodied Spanish Chardonnay that is not heavily oaked to balance the bright, acidic notes that run through the evening's courses. "Nearer to the main course, we have a fuller-bodied red, a Napa Valley Cabernet Sauvignon," he said.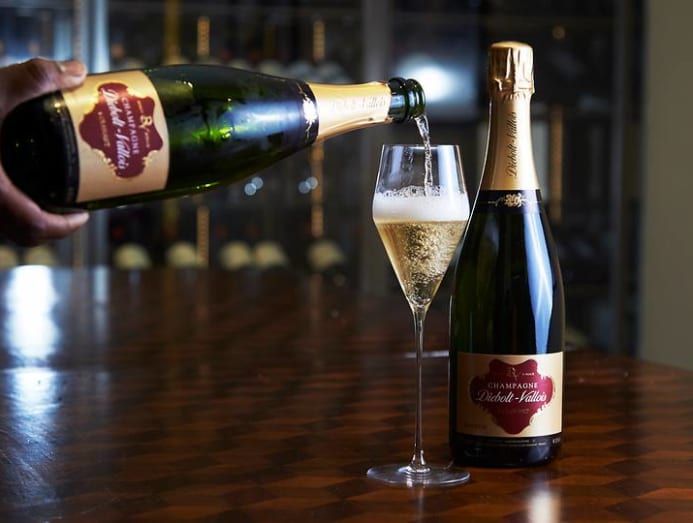 Staying open to new experiences was the ethos that guided Chef Haikal when he was working on the new menu, which is the result of one to two months of hard work, and after-hours kitchen experimentation by his team. It was a process that required the chef to open his mind to new flavour combinations.
Take kimchi, for example. Chef Haikal didn't have fond memories of Korean food, having had bad kimchi in the early years of his cooking career – until he came across a Korean restaurant in Bangkok that changed his mind.
There is a lot going on when you eat it. You'll get flavour after flavour from such a simple dish.

"I became close to the chef and I asked him one day, what goes with kimchi? He said we eat it with fresh seafood, everything. So when I was creating this menu, I thought, why not pair kimchi with oysters?" said Chef Haikal.
IRISH OYSTER, BOTAN EBI AND OHMI BEEF
Irish Oyster, the first course and Chef Haikal's riff on the kimchi-seafood pairing, consists of a creamy blend of kimchi and Japanese rice – the perfect foil for the Irish oysters, which he loves for their subtle flavours and less creamy texture. Freshening up the palate is a frozen cucumber granita.
The second course, though named Heirloom Tomato, was sparked by a kaiseiki dinner where he tasted Japanese flower crab or watari gani a month ago. "I like it more than the snow crab because, even though the snow crab is meaty, its flavours can't match that of the flower crab. I thought of pairing those flavours with some acidity and freshness, so why not heirloom tomatoes from Holland? They are mini tomatoes and come in various colours, with each colour offering a slightly different flavour," he said.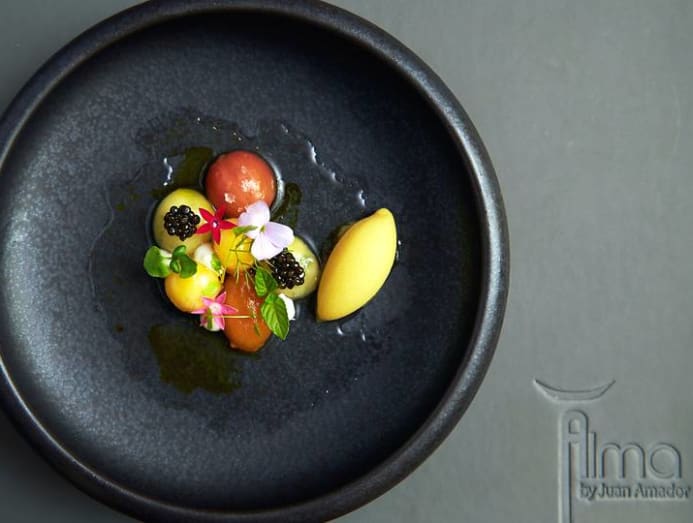 Still playing on Japanese ingredients is the third course, Botan Ebi. The Japanese prawn is typically served raw in Japanese restaurants but here, Chef Haikal gives the sashimi-grade crustacean a "kiss of heat" to bring forth its natural sweetness. 
Bite into it and it's an explosion of flavours and texture from the caramelised marmalade, the crispiness of puffed bulgur, the brightening notes of grapefruit and orange juices, the umami of miso, and finally, a hint of homemade local curry powder.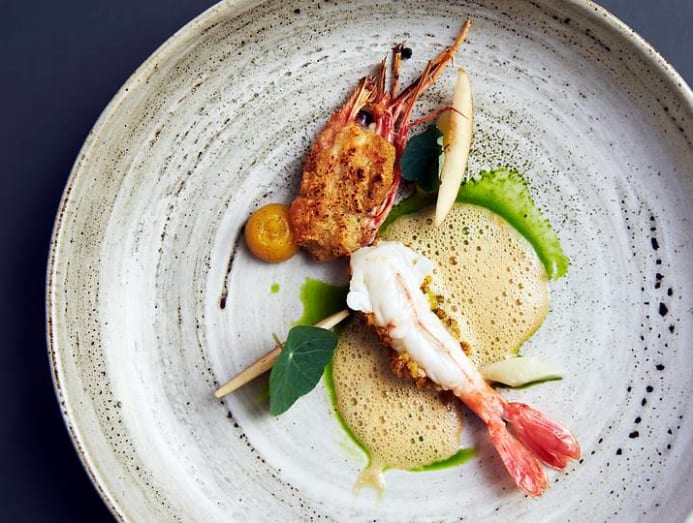 It gets richer when you progress to the prawn's head: A butter of prawn head, sea urchin and wasabi. "There is a lot going on when you eat it. You'll get flavour after flavour from such a simple dish," he said.
The main course, or shall we say, the main event, is the Ohmi Beef. The elegant, singular strip of Ohmi beef, one of the top-five grades of beef in Japan, is grilled over binchotan (Japanese charcoal) for a hint of smokiness, and to seal in the fattiness that only reveals itself in the mouth.
Balancing this delicious unctuousness are a horseradish mashed potato, pickled cabbage and a sauce of sansho pepper, which Chef Haikal chose for its slightly tongue-numbing effect like Szechuan peppercorn.
Bright, fresh flavours, which kick off the menu, return to round the palette off in the last course, Mango. And as expected, there is a Japanese ingredient used, rather surprisingly, we might add. Myoga, a Japanese ginger bud or shoot renowned for its mild ginger taste and zingy freshness, is harnessed to create a sorbet to complement the sweetness of Alfonso mango from Pakistan. Calamansi foam, yogurt, meringue and passionfruit add the finishing touches to this ethereal dish.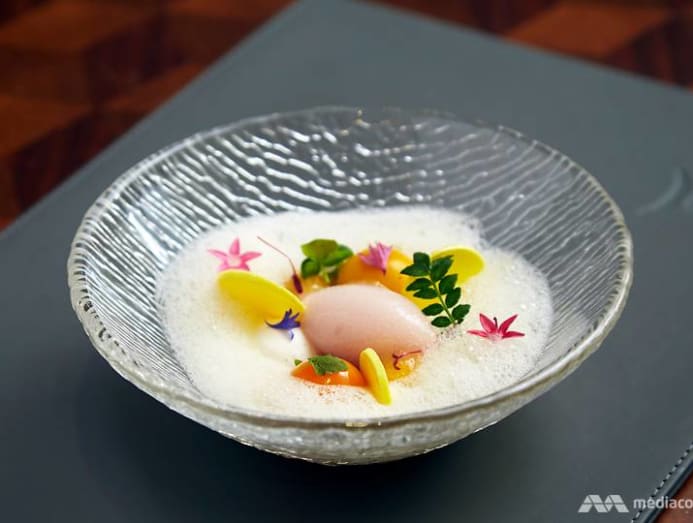 Alma's Petit Fours, bite-sized treats of popsicles, mini tarts, caneles, and a certain dessert that took Chef Haikal the longest to create, lend a sweet end to the evening's meal.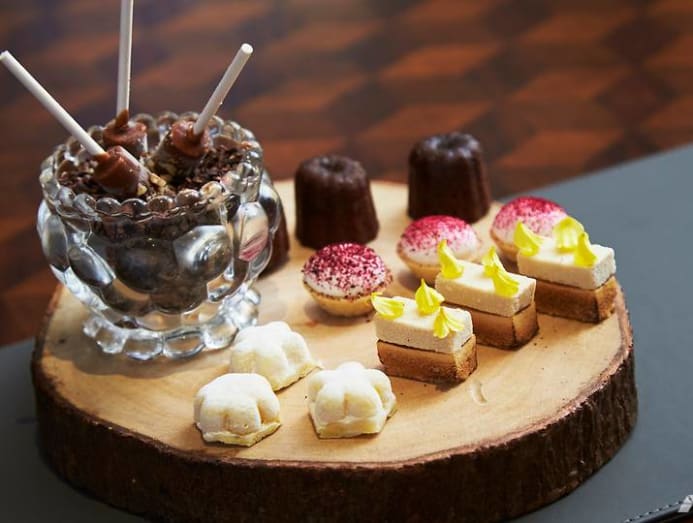 Are you ready to tease your taste buds? This Michelin-starred CNA Lifestyle Experience is waiting for you.
Follow CNA Lifestyle on Facebook for access to more exclusive dining experiences.
TERMS & CONDITIONS
 
This contest is organised by Mediacorp Pte Ltd ("Mediacorp"). This contest is valid from 22 to 28 Oct 2018, and is open to all residents of Singapore who are above 21 years old except for employees of Mediacorp, its related companies and their immediate family members. By participating in this contest, the participant agrees to be bound by the official rules, regulations and decisions of Mediacorp.
 
5 winners will each win an invite for 2 people to attend this event.
 
By participating in this contest, the participant agrees to participate in any form of publicity for this contest. Mediacorp reserves the right to disqualify any winner(s) in the event that the winner(s) refuses or fails to participate in such publicity for this contest.
 
The invite is non-transferable or exchangeable for cash, credit, goods or services. Mediacorp reserves the right to replace the invite with other invitations of similar value without giving prior notice.
 
The decisions of Mediacorp on all matters relating to this contest are final, conclusive and binding and no appeals or correspondence will be entertained.
 
Mediacorp reserves the right to reject any entry for any reason.
Personal Data
 
By participating in this contest, participants agree that their personal data may be used by Mediacorp and the Mediacorp group of companies (collectively "Mediacorp") to send them marketing and advertising materials in relation to goods and services of Mediacorp and its business partners, and for research and analysis. If you have any questions relating to Mediacorp's collection, use and disclosure of your personal data, please contact Mediacorp's Data Protection Officer at

dpo

[at]

mediacorp.com.sg

.
Contest Conditions
 
The invitation is not redeemable for cash, credit or any other items with Alma by Juan Amador.
Others
 
Mediacorp reserves the right to change, amend or add to these terms and conditions without prior notice. Mediacorp further reserves the right, without any liability on its part whatsoever, to cancel, postpone, or in any other way terminate this contest at any time without prior notice.
 
No obligation will be incurred by Mediacorp or its sponsors by reason of participation in this contest or by reason of anything done or omitted to be done by the participants as a result of or on account of this contest. Mediacorp shall not be liable or responsible for any and all losses, damages, costs and/or expenses (of any nature whatsoever) suffered by any participant arising from any failure or refusal, for whatever reason, to deliver or transfer, whether by Mediacorp or its sponsors, the prize or make good on any promise or offer to the participants.
 
Each participant expressly acknowledges and agrees that Mediacorp shall not be liable to any of the participant(s) for any injury, loss or damage whatsoever or howsoever caused arising directly or indirectly in connection with this contest or the prize, including any loss, damage or injury.
 
These terms and conditions and this contest shall be governed by and construed in accordance with Singapore laws.