Paella, dendeng, prata-waffles: Here are 9 food stalls to check out at Geylang Serai's Ramadan bazaar
It might be scaled down this year but we're just glad it's back. Here are our picks of must-try foods.
With the month of Ramadan recently kicking off, Hari Raya celebrations are looking to be in full (but still socially responsible) swing this year.
And following Singapore's relaxing of pandemic restrictions, the Ramadan Bazaar in Geylang Serai is finally back (with another one at Kampong Gelam, too).
Things are slightly different this year. The scaled-down bazaar at Geylang Serai comprises 40 stalls, and is divided into the two zones: Lifestyle and food. Groups of people enter the area in batches, every five to ten minutes, and you've got the safe-distancing folks on patrol. 
When I arrived at 6pm one evening, long queues had already begun to form, snaking all the way through the side roads of Geylang and I waited in line for about 15 minutes before entering. The queues move fast though, so don't worry.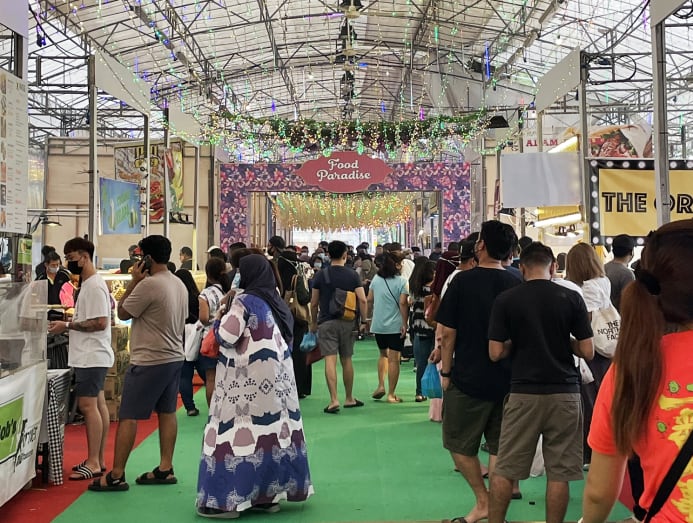 But we're guessing having to queue up won't dampen the enthusiasm of those who missed the bazaar for the past couple of years (like me).
It's hard not to be sucked in by the festive atmosphere – and the aroma of food – when you enter. If you're planning to go, here are some of our must-visit food stalls. Happy eating!
1. THE ORIGINAL VADAI
If you were a pre-pandemic regular at the bazaar, you would have heard of The Original Vadai. This traditional Indian fried fritters kiosk has proven to be a fan favourite over the years. The classic vadai goes for S$1 a piece and comes in nine other flavours. And for dessert lovers – there's also a chocolate-flavoured one, too, at S$4.50. Was queueing for over 25 minutes for a dhal vadai worth it? For sure.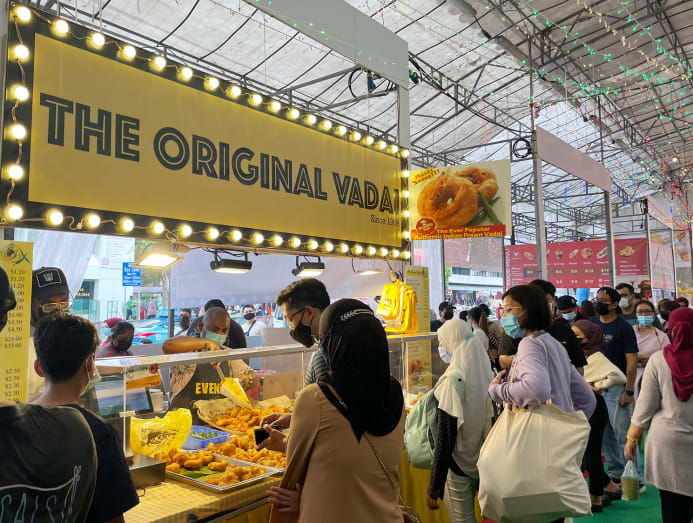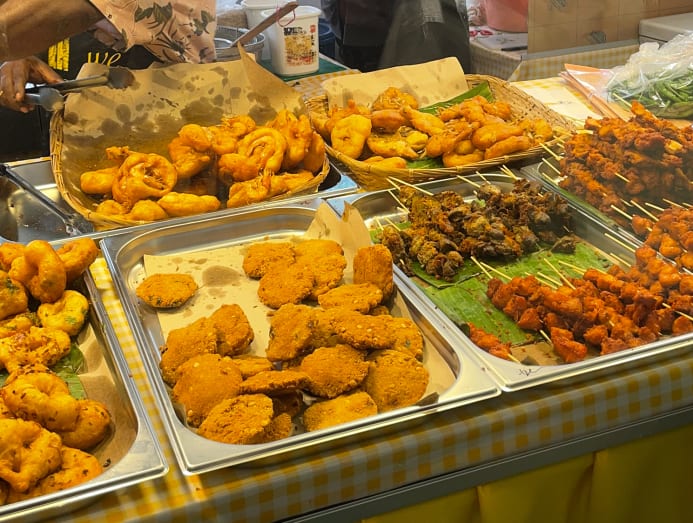 2. RAMADAN KEBAB
Their stall is hard to miss when you enter the bazaar. With their large rotating meat skewers and chicken and beef kebabs at S$4 and S$5 per portion, this meat kiosk is a huge hit with bazaar goers.
3. OLE OLE PAELLA
Another hard-to-miss stall is this one that's famous for the Spanish traditional dish of saffron rice, usually cooked together with meat, seafood or vegetables. A portion of the beef paella costs S$15.90 while the seafood one costs S$18.90.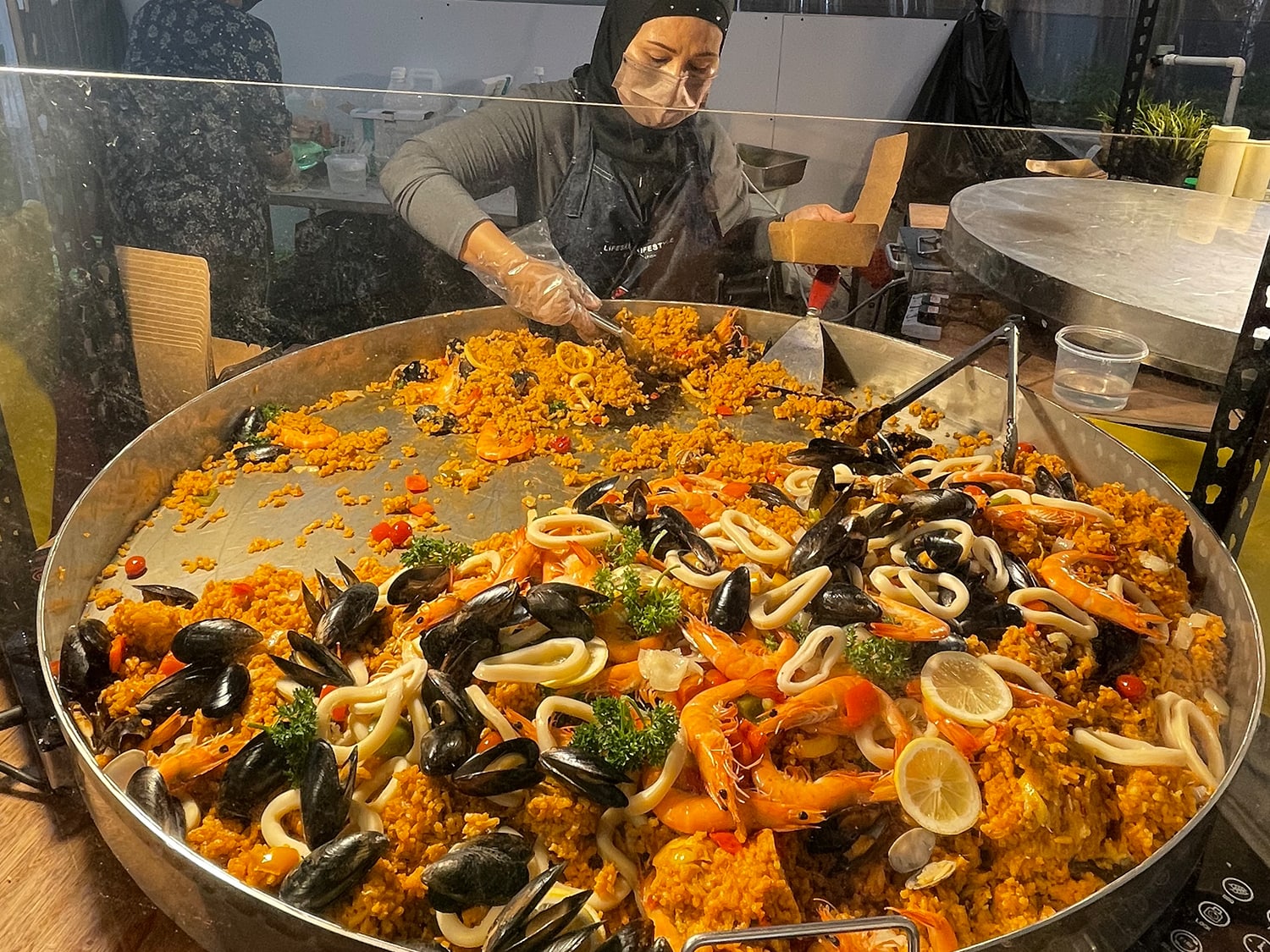 I decided to try out the latter, which is their bestseller, according to the owner. Decked with squid, prawns and vegetables and served in a brown takeaway container, this dish is sure to leave you wanting more. It is quite a large portion though, so maybe order a smaller one if you want to leave some room to enjoy the other goodies on offer.
4. DENDENG HOUSE
Ah yes, the Ramadan bazaar staple that is the Ramly burger. This one doesn't just offer the star of the show (S$4.50) but also your various grilled and barbecued meats. If you're wondering what "dendeng" is, it's thinly sliced meat, usually beef or chicken, marinated with sugar and spices then grilled. The halal bak kwa, basically.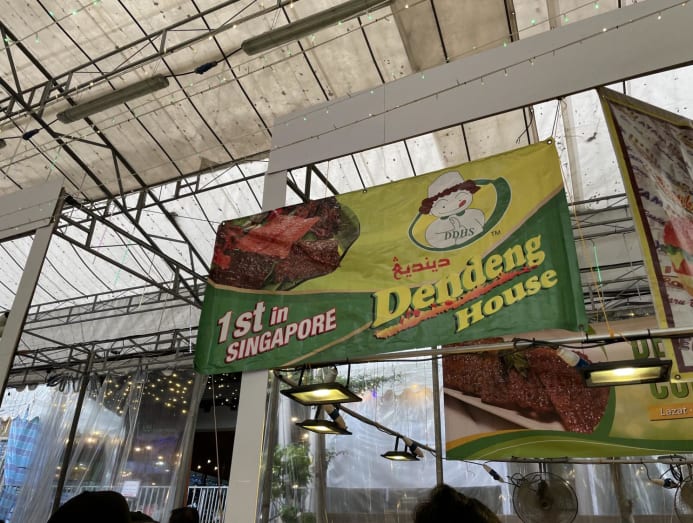 Aside from the dendeng offerings, this stall also sells other classic munchies such as otak-otak, fried sotong and more.
5. BOB'S CORNER
Another stall where you'll have to prepare to queue. From succulent beef burgers to steak and buffalo wings, it's basically a mini- steakhouse. One must-have is their Angus cheeseburger (S$12), made with a freshly grilled beef patty, decked with cheddar cheese, onions and lettuce, and sandwiched between sesame seed buns and topped with their homemade sauce.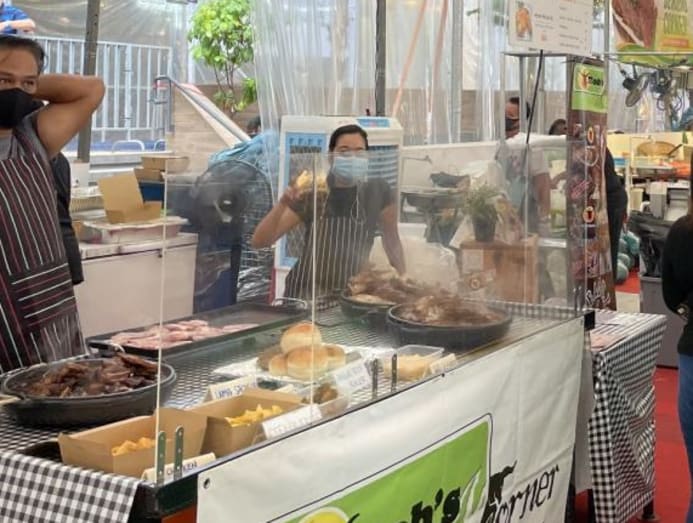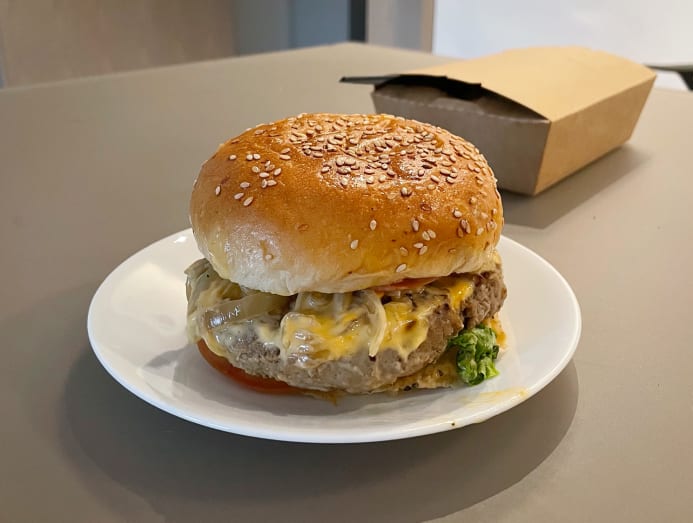 6. RANCHO MEATS
Still can't get enough of meat? Right next to Bob's Corner is Rancho Meats, a new addition to the bazaar this year. This all-things-meat kiosk lets customers choose how they want their meat served and how much of it they want. Ribeye steak or chicken? In brioche buns or a wrap? A bowl or a bucket? It's all up to you.
A serving of ribeye steak served in buns or wraps costs S$9, while it's S$13 for a bucket (a couple dollars more if you want to add some veggies).
7. PRAFFLES
This dessert-fusion stall has five main items on the menu, all done around a prata-waffle base. Try the chilli crab version (S$15.90), which is served with soft-shell crab meat and finished off with a mouthwatering signature homemade chilli crab sauce – a definite 10 out of 10.
Fancy some cheese? Another popular option is the truffle cheese version (S$10.90), which comes with mozzarella cheese, chicken sausage, popcorn chicken and topped off with a drizzle of rich truffle cheese sauce.
8. LATIF'S BRIYANI
Who doesn't love briyani, right? Here you'll get your fill of authentic dum briyani, which is a one-pot rice dish, slow-cooked with spices and other ingredients over several hours. The mutton version is priced at S$8 while chicken costs S$7. You'll have to hurry though, because these sell out quickly. Most of the packets were already sold by 7pm. 
9. THE ALLEY
Finally, if you're looking for some drinks to wash all that food down, check out this drinks and dessert kiosk. You'll be spoilt for choice with the variety of drinks they have, from their pop sodas (S$4) to their shakes (cendol for S$6.80 and, my personal favourite, coconut for S$6.30).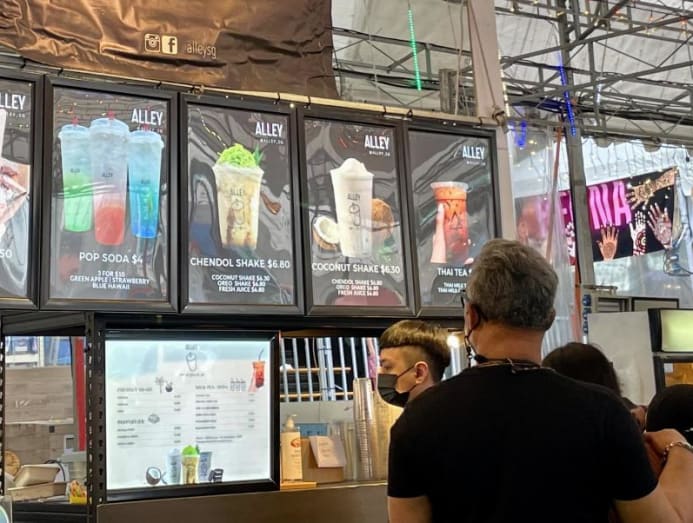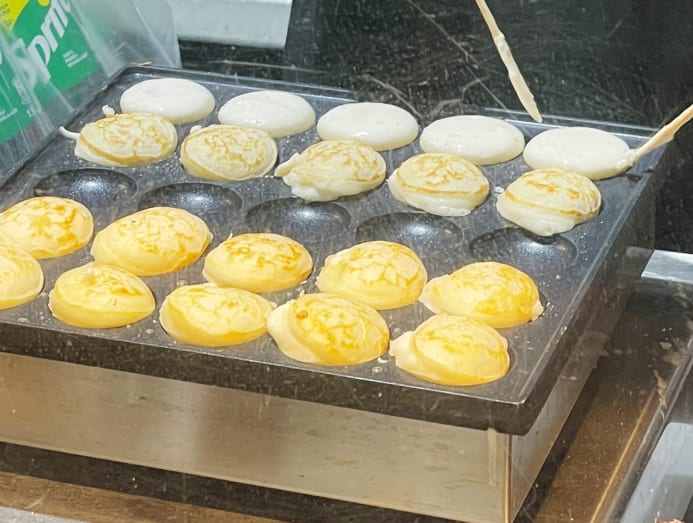 For a real treat, make sure to get the poffertjes ($6.50), which are Dutch mini-pancakes and available in three flavours: Nutella Pops, Ondeh Ondeh and Cookies and Cream.