6 Golden Mile Complex eats to try before they disappear
From boat noodles that start at S$1.90 to seafood mookata dripping with melted cheese, and the famous banana fritters and sweet potato balls, these are some of the stalwarts of Little Thailand.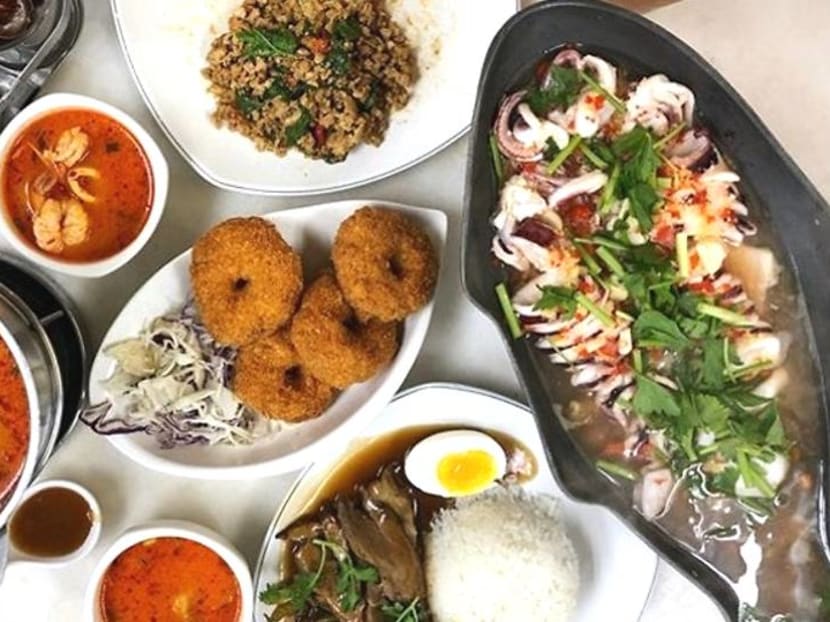 Thai restaurants in Singapore are a dime a dozen. But ask any locally-based Thai where their go-to spot for authentic and reasonably-priced Thai food is, and the answer is most likely Golden Mile Complex.
After all, the building has been dubbed "Little Thailand" since the 1980s when food stalls, a sprawling Thai supermarket, and shops peddling products from The Land of Smiles started sprouting up. Over time, the combination has invariably made Golden Mile Complex one of the largest thriving Thai-food havens outside Thailand.

But with news of the building being put up for an en-bloc sale surfacing in August this year, it may signal the end of yet another nostalgic old-school food enclave. 
CNA Lifestyle checks out six Golden Mile Complex stalwarts before the inevitable happens, breaking all green-curry-loving hearts.

1. SOM TAM SUPHASIRI, #01-15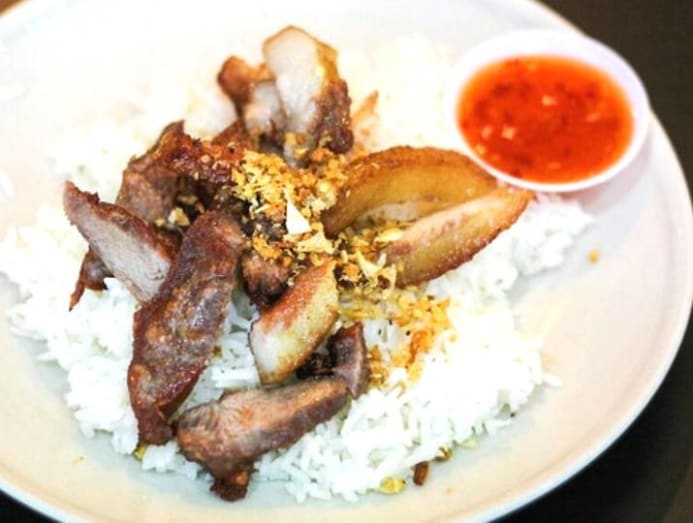 Boasting a ridiculously small 10-table space, it is no surprise that this restaurant fits right in an inconspicuous corner of the mall. The menu, tagged with rock-bottom prices, doesn't pull any punches. The made with pork collar might have emerged as the unexpected hero dish. But you'll also find a variety of Thai salads in profusion, as well as the highly recommended Pork Noodles, which is chock-full of pork balls goodness.

2. NOODLE CAFE – THAI BOAT NOODLE, #B1-08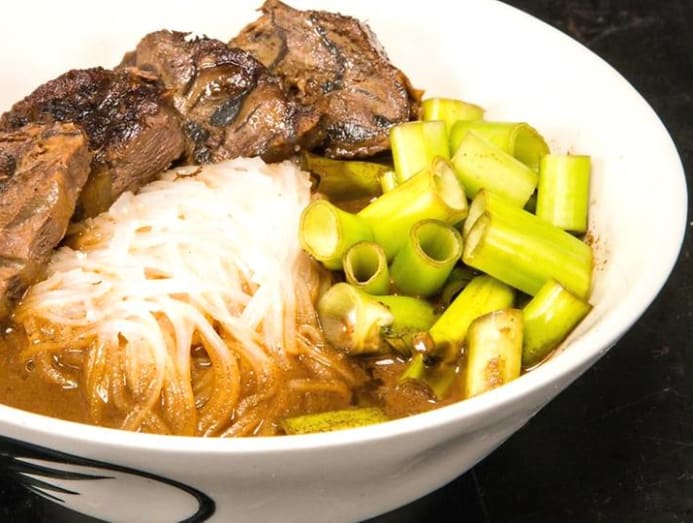 One dollar and ninety cents. That's how much a bowl of kuay teow reua – or boat noodles, traditionally sold by boat hawkers in Thailand's floating markets – will cost you at this hidden gem. Starting from this wonderful price (so rare in Singapore), you can customise your bowl with your choices of meat, noodles, broth (dry or soup; tom yum or clear) and of course, spice levels of varying prices and tolerance thresholds. Thick, rich, and well-seasoned with all the necessary chillies and spices, not much else is needed in the bowl. Just look out for the neon pink Diva sign, head down the light of stairs and be prepared to queue. But hey, it's worth it. 
3. NA NA ORIGINAL THAI FOOD, #01-51/52
Hunkered in a corner with a screaming orange signboard, Na Na Thai is a preferred choice among the Singapore food-blogging community. Although it has various outlets across Singapore, there is something strangely singular about its Golden Mile Complex outlet, a wellspring of the usual fiery Thai stables. Detractors will argue that the eatery's taste profile has been modified to suit the Singaporean palate. But it is impossible to fault their grilled pork collar, basil chicken, and tom yam seafood soup, with the latter packing just the right amount of heat.
4. NINJA CHEESE MOOKATA BUFFET, #01-50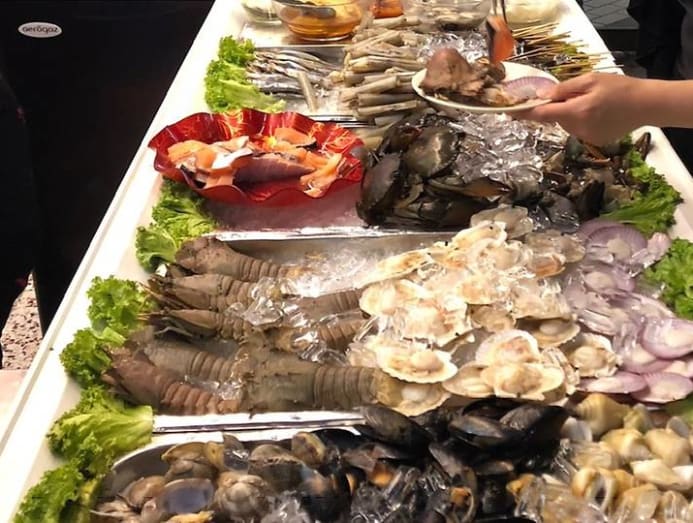 If you think everything tastes better with cheese, then this establishment is tailor-made for you. It breaks somewhat different ground from all the other mookatas with its "you-eat-what you-catch" live seafood concept. And the seafood is as fresh as it comes – from shellfish to crustaceans and a selection of meat and unlimited cheese in all its melty goodness for S$41.70 nett on weekdays. Perfect for those with late-night cravings as it opens daily from 3pm to 5am.
5. DIANDIN LELUK, #01-67/68/69
Considered one of the icons of Golden Mile Complex, Diandin Leluk has been a crowd favourite since Changmai native Yuang Somchua opened in 1983.  Over the years, it's arguably leaning towards a more Singaporean Thai palate with star dishes like pandan chicken, claypot prawns with tang hoon, and hotpot oyster omelette. But their basil chicken with rice and a runny sunny side up egg is still that irresistible old favourite not to be missed.
6. BANANA FRITTERS AND SWEET POTATO BALLS, KIOSK OUTSIDE THE THAI SUPERMARKET
These famous banana fritters and sweet potato balls are worth the calories, given how the thin slices of bananas and sweet potato balls are fried to coconut batter perfection. The price per golden goodness has recently risen to 50 cents each ( it's now S$3 for six pieces from its previous S$2 for five pieces). But in our eyes, it's still a steal and one of the best after-dinner snacks around.