Hoe Bee Coffee opens cafe selling coffee gelato, waffles and 'Nanyang-style' coffee
The local coffee brand with a history dating back to 1945 has a new dine-in cafe serving modern renditions of its butter-roasted kopi.
Hoe Bee Coffee, a small local coffee brand with a history that dates back to 1945, has opened a cafe at Tekka Place mall on Serangoon Road.
The month-old HB Kiosk serves "Nanyang-style" coffee alongside Western-style cuppas, gelato, waffles and simple pastries. The roastery specialises in Nanyang-style coffee (simply put, 'kopi' found at kopitiams), which they used to supply to coffee shops.
HB Kiosk is the brand's first dine-in outlet; Hoe Bee only has a retail storefront at a shophouse in Jalan Bukit Ho Swee and a small pop-up shop at Takashimaya.
The open-concept cafe within the mall's food basement has a simple, modern industrial vibe. Yu Xin Ong, 30, a third-generation member of Hoe Bee, tells 8days.sg that she "wanted to continue [her] grandfather's legacy and expand it beyond just coffee bean distribution".
NANYANG COFFEE-FLAVOURED GELATO THE MOST POPULAR ITEM
HB Kiosk serves Belgian waffles with six different gelato flavours, all sourced from suppliers. They've chosen to sell these snacks over old-school ones like kaya toast to "put a modern touch to traditional coffee".
Unsurprisingly, the HB Nanyang Coffee gelato is their bestseller. Yu Xin tells us that it's made with Hoe Bee's Palembang robusta coffee beans "commonly found in local coffee shops". She says the beans are "roasted the traditional way with butter and sugar" using a "technique and recipe by [her] grandfather". 
The gelato costs from S$4 a single scoop while waffles cost S$6 plain and from S$9 with one scoop of gelato. Premium gelato flavours, including vegan speculoos and pistachio, cost an additional S$1.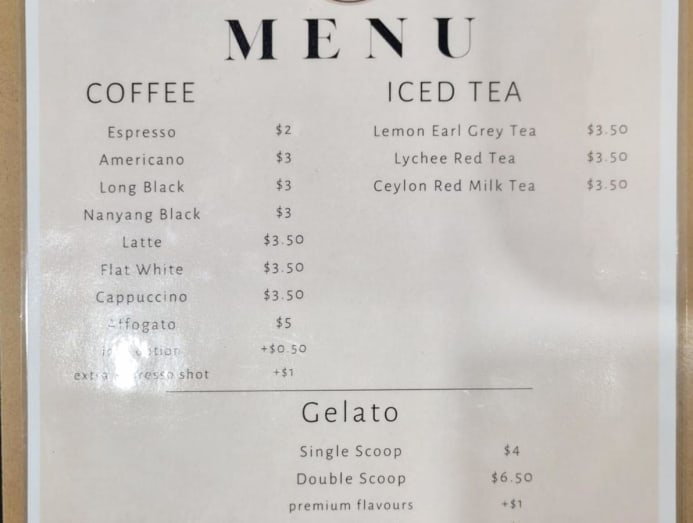 NANYANG KOPI BREWED WITH A FRENCH PRESS INSTEAD OF 'SOCK'
There are eight types of coffee to choose from here, including the signature Nanyang Black Coffee (S$3), and more Western options like espresso (S$2), caffe latte (S$3.50), cappuccino (S$3.50) or affogato (S$5). 
The most popular drink here, no prizes for guessing, is the Nanyang Black Coffee, brewed with a French press instead of the traditional kopitiam sock method. The other cuppas are made with an automatic coffee machine.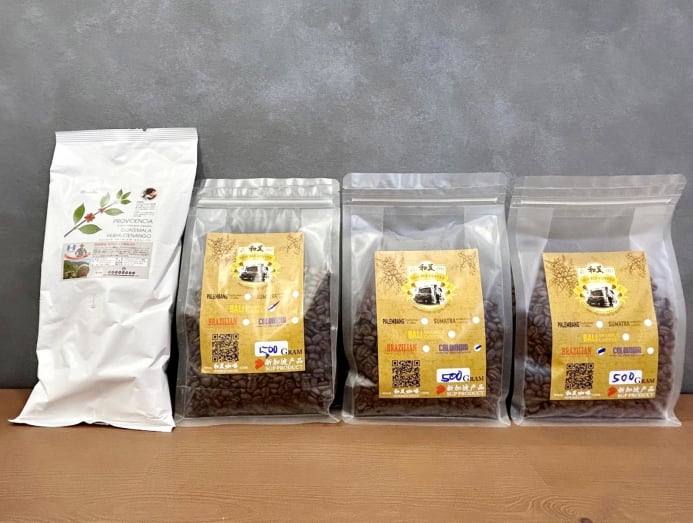 The signature Palembang beans are available permanently in-store, while two other bean offerings will be rotated every month, and can be used to make all the other coffees. This month, Yu Xin says the cafe is offering Balinese and Providencia beans. 
HB Kiosk is at 2 Serangoon Road, #B1-18/19/20, Tekka Place, Singapore 218227.
This story was originally published in 8Days.