Firing up a BBQ party? Here's how to choose the right wine
In the last of a four-part series, CNA Lifestyle speaks to experts to find out how to pick the right wines for your beach or poolside grill night.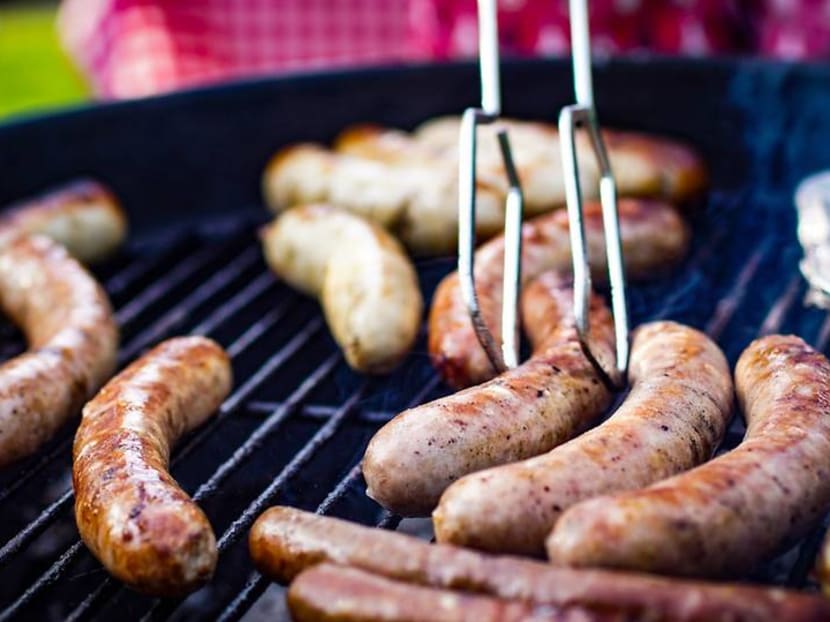 You've received an invite for a BBQ party from a client whose project you helped turned into a success, or from your boss who's hoping you won't leave him out of your Christmas prezzie list. What kind of wines do you bring to such a casual occasion?
To help you pick the right party wines, CNA Lifestyle spoke to four wine experts: Kenny Leong, freelance wine journalist; Kelvin Tay, group sommelier mentor of The White Rabbit restaurant; and Ian Lim and Alvin Gho, co-owners of RVLT wine bar.
WHAT KIND OF WINES WOULD YOU RECOMMEND FOR AN OUTDOOR PARTY?
Ian Lim (IL) and Alvin Gho (AG): Many people love full-bodied red wines but aren't aware that these wines have high levels of alcohol. Drinking them during a BBQ in our weather will probably leave you with a massive headache by the end of the party.
We'd pick the Partida Creus Vinel-lo Blanco, a Spanish sparkling wine made from petillant naturel – or Pet-Nat, for short – a method where the wine undergoes a single fermentation in the bottle. (Champagne production, on the other hand, comprises a first fermentation in a tank and a secondary fermentation in the bottle.) These fresh, lively bubblies are usually lower in alcohol, and are ideal in Singapore's heat. Their bright acidity also helps balance the greasiness of meats and elevate the sweetness of seafood.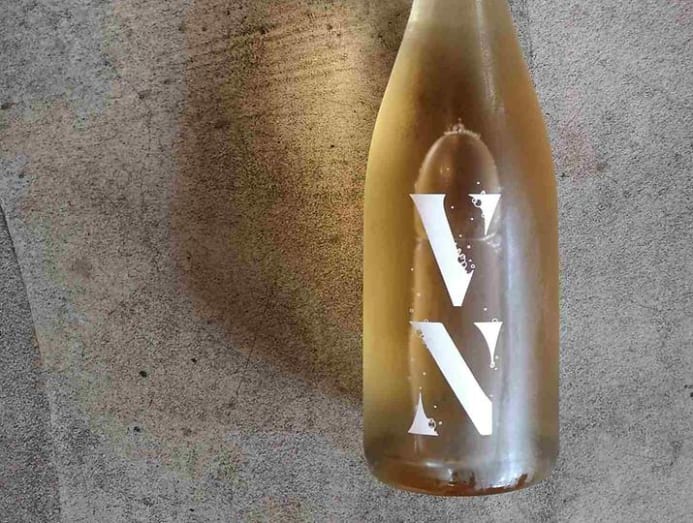 Kenny Leong (KL): The first wine that comes to mind is rose. It's a wine that's a little more assertive than whites but not quite as bold and heavy as reds, making it a really delectable drink, especially in the muggy heat. Or you can have the best of both worlds and go for a sparkling rose such as Veuve Clicquot Rose NV or Bollinger Rose NV.
Alternatively, you can consider a Moscato d'Asti from Italy. This bubbly is often relegated to the end of a meal, but it's a fun and very delicious wine to serve at convivial gatherings. Its low alcohol level of 5.5 per cent – less than half of most table wines – means you can down copious amounts without feeling the effects as much.
Kelvin Tay (KT): I'd look for wines that are fruity, refreshing and easy-drinking. The Fritz Haag Riesling from Germany's Mosel, for example, is lush, minerally and creamy. Rose would be a great choice, too. I'd pick the Chateau Puech-Haut Cuvee Prestige Rose from Pic Saint-Loup, France. It's light and refreshing with melon and citrusy notes.
WHAT STEPS WOULD YOU TAKE TO ENSURE THAT THE WINES ARE SERVED AT THE RIGHT TEMPERATURES?
KL: The cooler box is your best friend when it comes to keeping your wines nicely chilled outdoors. Pack it with plenty of ice. The wine might be cooler than the ideal serving temperatures, but they warm up in no time. Besides, given the burning vengeance of Mordor that is the BBQ pit and our climate, it might actually be nice to drink the wines slightly colder.
If there's insufficient space in the cooler box to keep all the bottles chilled, it helps to have several cold towels that you can use to wrap around the bottles; these towels can be constantly replaced with fresh, cold ones (towels or napkins take up much less space in the cooler box than bottles).
KT: Serving temperature is important in our warm and humid climate. It's easier to warm up a glass of wine that is served too cold by wrapping your hands around it than to chill down one that is served too warm. The ideal serving temperatures for wines outdoors are as follows: Champagne or sparkling, 5°C; white wine, 5°C to 8°C; light red wine (Beaujolais or Burgundy), 12°C to 14°C; and red wine, 14°C to 18°C.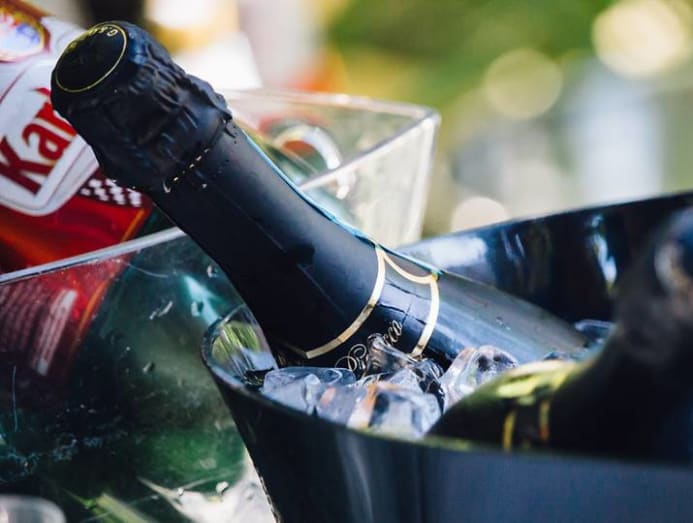 WHAT WINE ACCESSORIES WOULD BE IDEAL FOR SUCH A PARTY?
IL and AG: Get wine glass holders that can be clipped onto plates since people would be standing and walking around. Champagne flutes are useless as they are just designed to keep the bubbles. Wine glasses are sufficient and our preferred choice as they allow the wine to open up and be more expressive.
KL: Mylar foil wine pourers (those that you roll up and insert into the mouth of wine bottles) help eliminate dripping and dribbling as you pour. They're not a must-have, but they help reduce the clean-up afterwards. They are also inexpensive and convenient – you can literally stick them in your pocket and you're ready to go.
Wine glass trinkets or charms are also a great accessory to have at such a party. Not only can these charms reflect or round out the theme of the party (if there is one), they are also useful for helping everyone to remember which wine glass they've been using.
KT: I'd recommend a Riedel or Spiegelau stemless wine glass: It is easy to pack, wash and store, and can be used for both reds and whites.