Have you been pronouncing gnocchi, brioche and salmon correctly?
According to restaurants here, these are some of the most commonly mispronounced words. Here's how to say it right, if only to make sure you get what you think you ordered.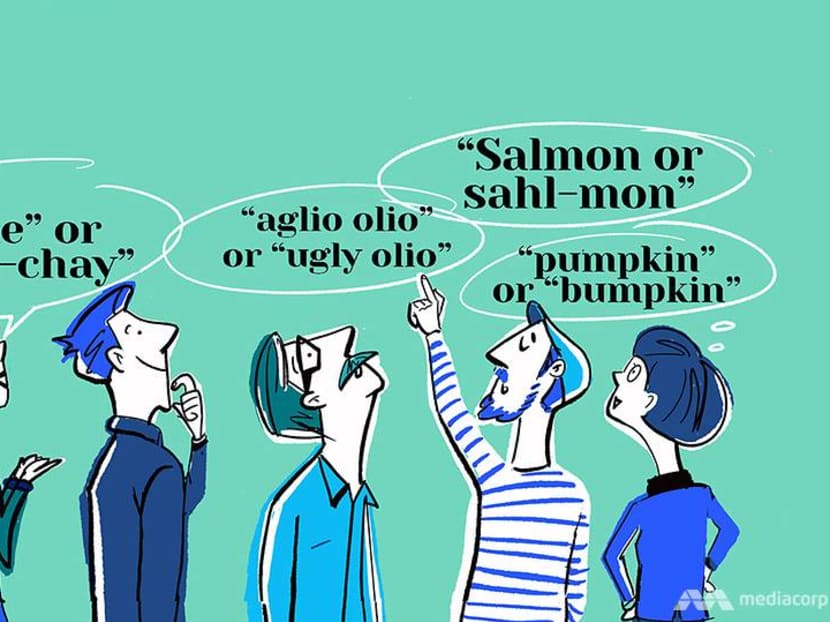 When we were standing in line for kaya toast and heard the lady in front of us say, "Toes, two sly", we were baffled. Was she commenting on the establishment's trustworthiness? And in what ways could toes be too sly?
Happily, the man behind the counter eventually worked out that what she wanted was in fact two slices of toast.
You might think that words are mispronounced only by people who haven't had their morning coffee and toast, but you'd be surprised. We've found ourselves straining our ears and scratching our heads when even servers at Michelin-starred restaurants stumble over words like "balsamic", "almond" and "pates de fruits".
Of course, guests don't always hit the mark, either.
"Gnocchi" is one of the most oft-mispronounced words, shared Tablescape's bar manager Derrek Chew, with some guests pronouncing the Italian potato dumpling dish "knock-key".
Then there are the tricky French words to navigate, like "brioche", which is sometimes pronounced "bree-oh-chay" or even "brock"; and "charcuterie", which often comes out as "chart-terie", said Firebake founder Konstantino Blokbergen.
Another good one is "aglio olio", the Italian pasta dish that Jam At Siri House's general manager Gustin Mahtani has heard pronounced as "ugly olio".
But it's not just foreign words that some of us have trouble with. "Salmon" is another dish that guests commonly mispronounce, Mahtani added.
And at LeVeL33, executive chef ArChan Chan has even heard "fennel" pronounced as "fan-nell" and "pumpkin" pronounced as "bumpkin".
Yes, we understand that language is fluid and evolving. But it's important to be understood, if only to ensure that we get what we think we've ordered. 

And when it comes to dishes that have foreign names, it's always fun to learn about other cultures and languages – and what better way to do so than through delicious food?