Taste test: We tried out 4 different Impossible Burger dishes at Marina Bay Sands
Bread Street Kitchen, Adrift and Cut are just some of the restaurants offering some new offerings. Read on to find out what we think of these Impossible dishes.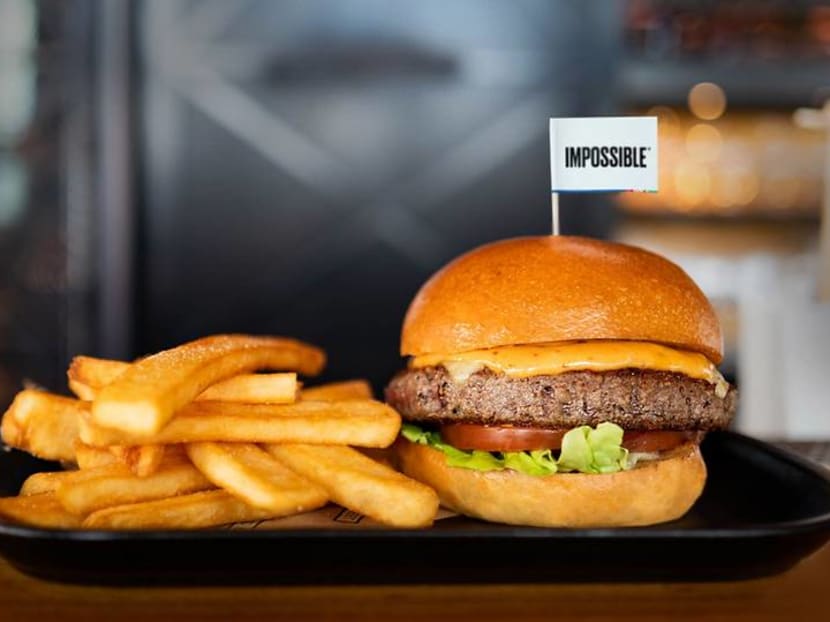 The name is apt: "Impossible" is the response that comes to mind when you sample a plant-based meat product containing no gluten and no animal hormones, and find that it actually tastes a lot like beef.
Launched in Singapore earlier this week, the new Impossible Burger 2.0 – a plant-based product with the look, texture and taste of minced beef – is even closer to the real deal as restaurants like Bread Street Kitchen by Gordon Ramsay, Adrift by David Myer, and Cut By Wolfgang Puck are demonstrating with a handful of new dishes that are now on their menus. We traipsed to Marina Bay Sands to get a taste.
THE IMPOSSIBLE SAUSAGE ROLL (ADRIFT BY DAVID MYERS)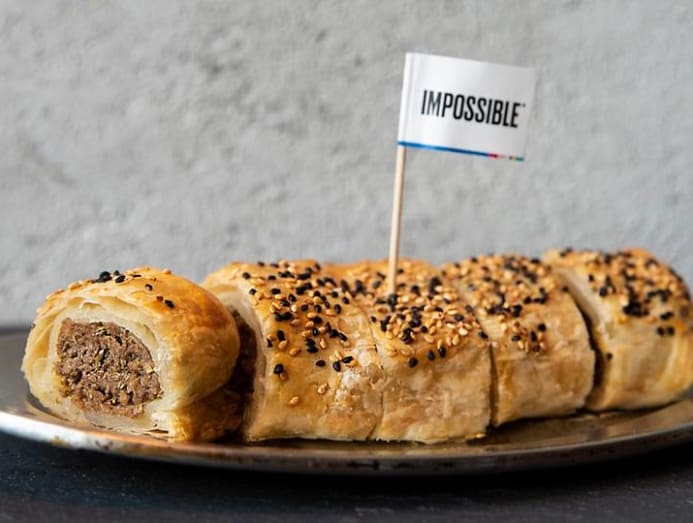 Aussie executive chef Wayne Brown has put the veggie-based mince to use in a quintessentially Australian snack. To make The Impossible Sausage Roll, he spiced the mince with fennel, nutmeg, garlic and onions, shaped it into a sausage, and encased it in a sheet of puff pastry. The resulting creation tastes almost exactly like a regular sausage roll, except without that distinct umami you'd get from the addition of nitrates in a real meat sausage. Consider us impressed.
The sausage roll is priced at S$14.
THE IMPOSSIBLE SLIDERS (CUT BY WOLFGANG PUCK)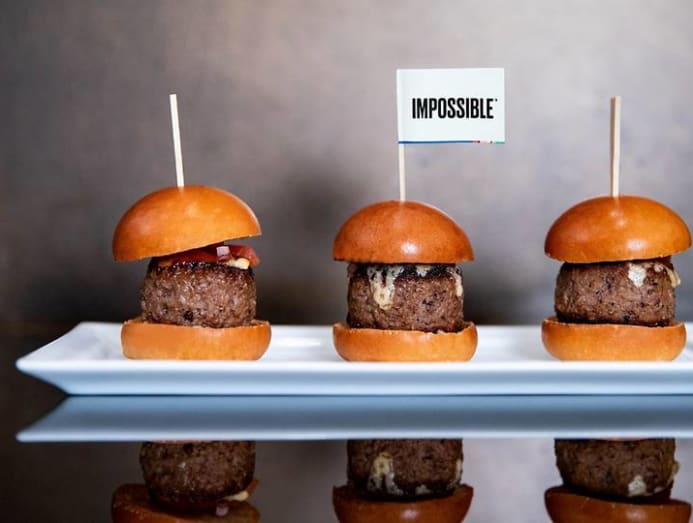 These Impossible Sliders taste almost exactly like executive chef Joshua Brown's signature Mini Kobe Beef Sliders. The only exception is that the "meat" is missing the lush mouthfeel of animal fat and that mineral-ly flavour of, well, blood. The smear of ketchup and smoked shallot jalapeno marmalade really help to bring out the umami quality of the plant-based mince.
The sliders are priced at S$18 for three pieces.
THE IMPOSSIBLE FLATBREAD AND BEEF WELLINGTON (BREAD STREET KITCHEN BY GORDON RAMSAY)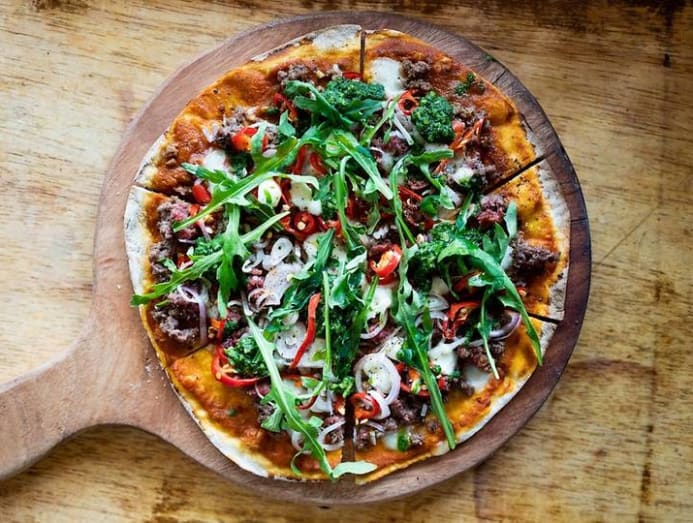 Executive chef Sabrina Stillhart's Impossible Flatbread features the plant-based meat strewn atop a disc of crisp flatbread with sliced shallots, walnuts, and rocket pesto. The sharper flavours of the other ingredients overwhelm the Impossible meat's flavours, so you get that satisfying texture of meat but with no discernible taste.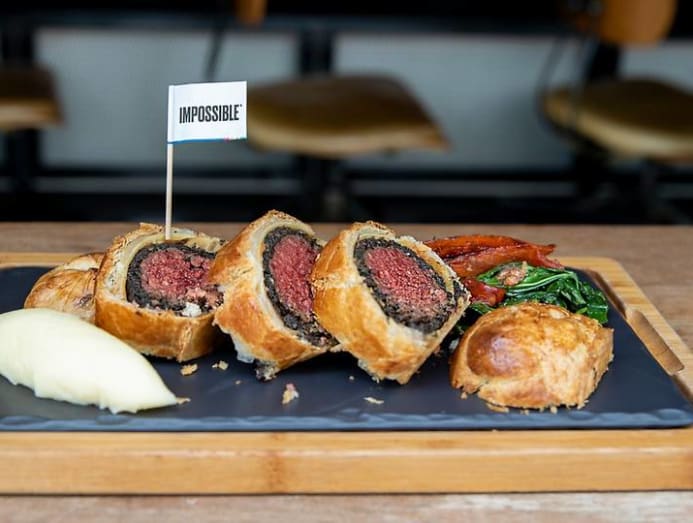 Meanwhile, the Impossible Beef Wellington is more impressive, featuring a hearty mound of the veggie-meat enveloped in an herb-infused crepe and earthy minced mushrooms, and encased in golden puff pastry. If it's been years since you've noshed on a Wellington because of its meat content, then this one will more than satisfy your craving.
The flatbread is priced at S$24 while the beef Wellington is S$39.
IMPOSSIBLE MEAT VS REAL MEAT: THE VERDICT
Although The Impossible Burger 2.0 has the texture, looks and taste of meat, diehard carnivores will miss that inimitable flavour of – for want of a more elegant way to put it – blood and flesh. It is, however, as close as anyone has ever come to making a plant-based product taste like meat. The other upside is that it is easier to digest than real meat. That means you can eat an entire sitting of the stuff without it settling heavy in your belly.