American smoothie chain Jamba to open its first Singapore outlet in June
You can now try Jamba's juices and energy bowls without flying overseas. 
Jamba, the American smoothie chain that has Hollywood celeb fans like Kylie Jenner, is coming to Singapore. The chain currently has international outlets in countries like Thailand, South Korea and Japan.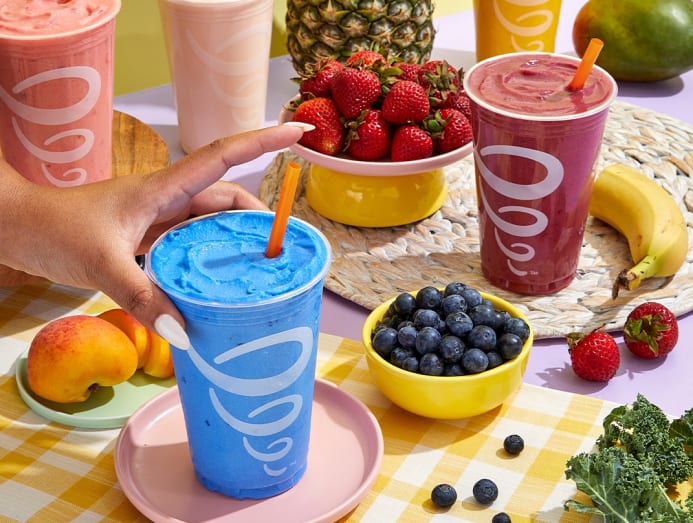 IT SERVES SMOOTHIES, SANDWICHES AND ENERGY BOWLS
Originally known as Jamba Juice, it underwent rebranding in 2019. While it is most famous for its namesake juices, smoothies and cold brews, the name change was made to reflect Jamba's menu, which also includes 'energy bowls' and sandwiches.
THE DEETS ON JAMBA SINGAPORE
The franchised Singapore outlet is slated to open mid-June at Changi Airport's Terminal 1, 8days.sg exclusively reports. The "grab-and-go concept" is brought in by the same folks running Krispy Kreme and Ben's Cookies here.
It is currently still under renovation, though the company plans to open more Jamba outlets here by this year.
The menu is also still in the works, though a Jamba rep says that there will be a range of signature fruit and veggie beverages as well as sandwiches and energy bowls.
This story was originally published in 8Days.