Pandemic business Jelebu Dry Laksa opens in VivoCity, fulfilling home chef's dream
Renee Tang Eyrn left a stable office job to start from scratch as a chef, craving the adrenaline of the kitchen. She started a home-based business that's now embarking on a new life as a full-fledged restaurant.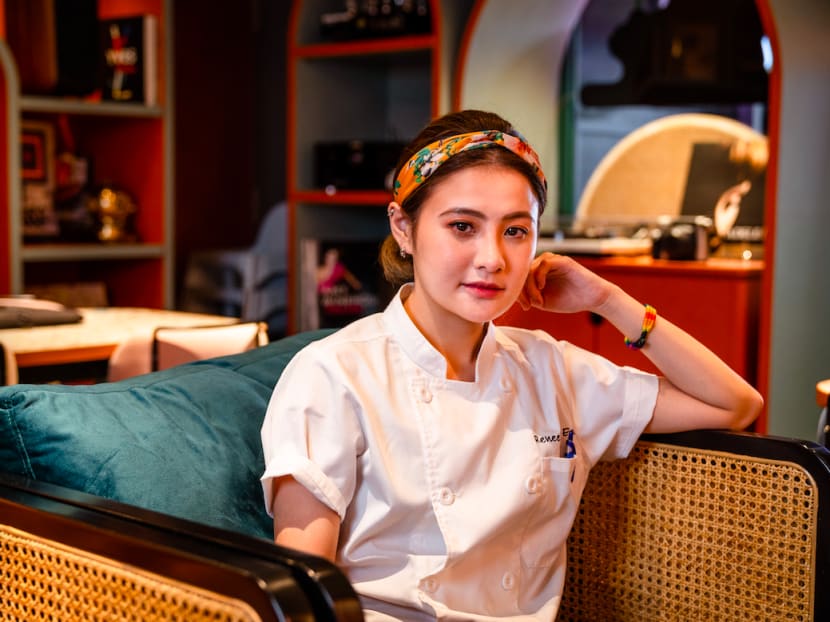 When we first featured Renee Tang Eyrn and her home-based business, Jelebu Dry Laksa, at the height of the pandemic, she was one woman with a wok, sending dishes out of her HDB flat's kitchen in Jelebu Road.
 
Two years later, she has opened her own 70-seat restaurant at VivoCity, in partnership with F&B group Tipsy Collective.
Outfitted in gleaming retro-shophouse decor, Jelebu Dry Laksa serves not only its signature dry laksa with either butter-poached Boston lobster or grilled tiger prawns, but also a range of new dishes and flavours for a wide audience, like Duck Confit Teochew Braised Risotto, Butter Chicken Mac & Cheese, Larb Moo on Perilla Leaf and Assam Barramundi Fillet.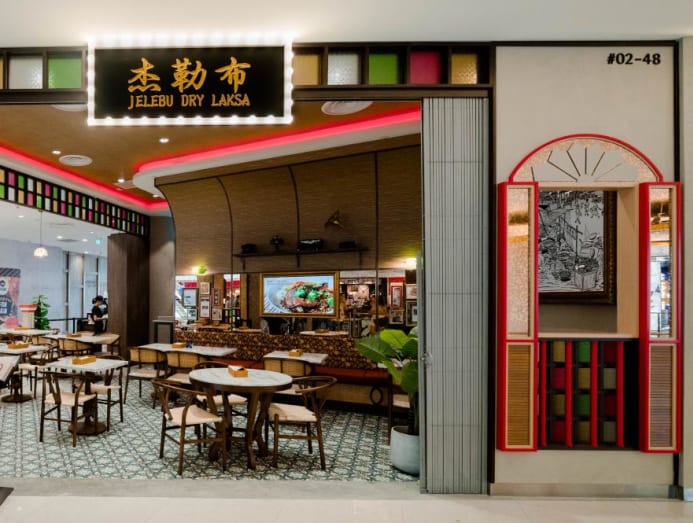 Already, the restaurant sees snaking queues, especially on weekends. There are plans to open a second outlet in the first half of next year, and even talks for an outlet in Malaysia.
LUCK, SKILL AND WILL?
When we caught up with Tang at the month-old restaurant, she was a little bleary-eyed from all the hard work and long hours she'd put in to launch it – but also doubtless enjoying the sense of achievement.
"Younger me would never have thought that I would have my own brand and my own space," she said.
That's not all – she also has a supportive fan base. "I have customers approaching me here, saying they enjoy the food or they supported me back in the 'circuit breaker' days," she shared.
There are even teenagers and kids accompanied by their parents who come and ask her for photos together. "They say they've seen me on TV or heard about my story, and they are inspired to go through the same journey and achieve something eventually," said the 28-year-old, who, after CNA Lifestyle featured her, landed herself a gig in a Singtel commercial and was invited to appear on Channel 8's variety cooking show King Of Culinary last year.  
"I think being a chef is not just about the good food you can produce, or leading a team, or running multiple successful outlets. I think it's about inspiring others as well," she said, acknowledging that she, in turn, "was probably inspired by someone else".
Lots of home-based food businesses started up during the pandemic, but not many have made it as far as Tang has. What does she think helped her to get here?
"Can I quote the song (Remember The Name) by Fort Minor? '20 per cent luck, 50 per cent skill, the power of will,'" she laughed.
"There's no moment that you can slack off. And you always need to adapt to the current situation, whether it's COVID-19 regulations or keeping up with trends. You need to know what everyone else is doing, because consumers' preferences and tastes are always changing. And, not just be new, but also sustainable. People chase things that are always sold out, but how long can that last?" That's why her menu offers options for kids, the elderly and vegetarians, "not just people who love laksa".
FROM ZERO TO VIVO
Now that Tang has achieved her restaurant dream, she certainly has no regrets about leaving her "mundane" corporate job to venture into a whole new industry with no culinary education under her belt.
She was an executive assistant and office manager at a venture capital firm for five years before she quit at age 24, intending to move to the US and open a food truck. When that didn't pan out due to visa issues, she started working in a local restaurant's kitchen, picking up work experience and learning the ropes before she launched Jelebu Dry Laksa during the pandemic.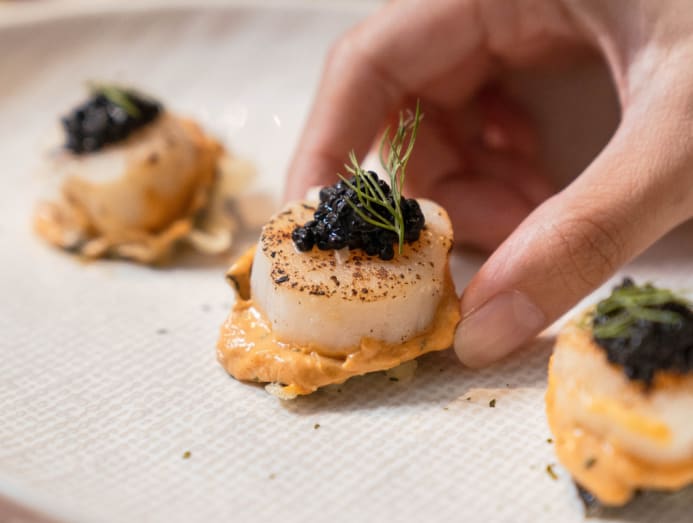 "When I first started, there were so many people who told me I couldn't make it," she recalled. "They said, 'Huh, are you sure you want to cook?'"
Even her family "didn't support me going into F&B", she told us, because of the long hours, the dangers of the kitchen and worries about her future.
"I promised myself that I really owed it to myself to achieve something when I decided to quit a comfortable paying job to work in a kitchen," she said. "So, I think now that I have this space, I can kind of give myself a pat on the back."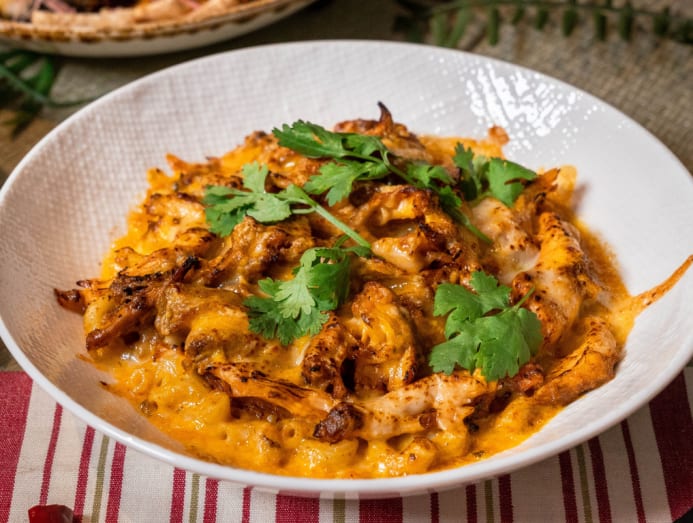 And, when her family came to Jelebu Dry Laksa's grand opening, "they said they were proud of me. I hardly hear such statements from my mum". She added, "I think I've managed to prove to my family that when I set my mind to it, I can do things."
Of course, it wasn't an easy journey. "I had to learn the ropes – what people take maybe eight to 10 years to learn," she said. "There are a lot of things I stayed up late trying to understand, trying to learn from other chefs who helped me along the way, whether it's friends or people I've worked with."
Her next big dream is to take the Singapore flavours of Jelebu Dry Laksa as far away as London and New York and be a known name, just like how "people know Old Chang Kee is from Singapore".
It may sound like a tall order, but hey, "When I first stepped into a kitchen, I never dared to even dream that I would have my own restaurant."
Jelebu Dry Laksa is at 1 Harbour Front Walk, VivoCity #02-48.