Kampong Glam's Ramadan bazaar returns with 33 days of food, lights and sights
Raikan Cahaya Ramadan 2023 opened on Mar 15 and will run until Apr 16. Here's what to expect.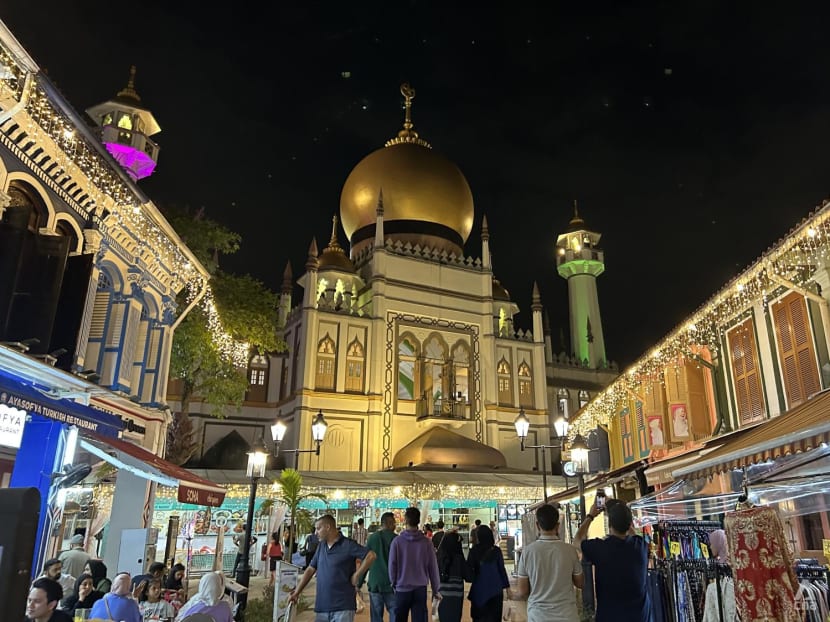 The historic precinct of Kampong Glam comes alive once more with its annual Ramadan bazaar, featuring an array of colourful food trucks, local and international retail shops, entertainment programmes and more.
Organised by One Kampong Gelam in partnership with Singapore Tourism Board, this year's event, titled Raikan Cahaya Ramadan ("celebrating the light of Ramadan" in Malay), opened on Wednesday (Mar 15). It will run for 33 days, until Apr 16.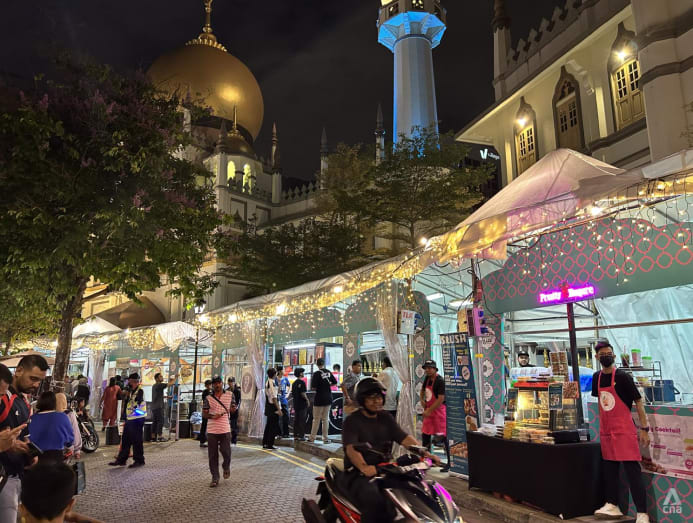 During this period, visitors can look forward to the bazaar's food and beverage offerings along Baghdad Street, Kandahar Street and outside Sultan Gate. There will be up to 86 stalls serving local favourites such as nasi lemak, burgers, biryani, fusion pasta and deep-fried snacks. 
Those with a sweet tooth will not miss out either, as a variety of desserts and drinks is also available, including traditional Malay kueh, churros, Thai milk tea, bagels and sugarcane drinks.
These F&B stalls comprise notable brands such as Broti, The Secret Garden by Zeekri and Ramly Cafe, as well as home-based F&B businesses such as Le Paque, Alyummyni Bakes and 47 Beverages. 
All participating F&B stalls are either halal-certified or Muslim-owned.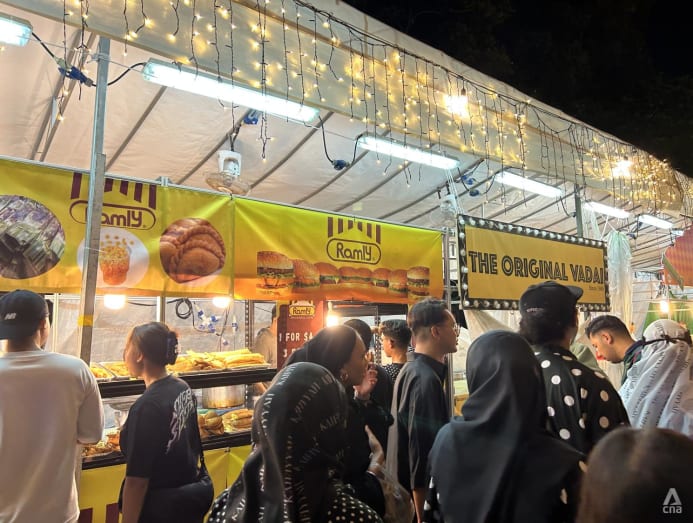 Beyond F&B options, visitors can also explore an array of retail booths selling arts and crafts, traditional Malay clothes, artisanal accessories and souvenirs, modern art pieces, and other services by a wide range of local designers and artists.
Visitors can take a break from the crowds at Kandahar Street and Pahang Street, where there are seated areas to enjoy their treats while basking in the lively atmosphere.
To catch live workshops and activities, seats will be available at Baghdad Street, near the car park, which features a stage for music and cultural performances.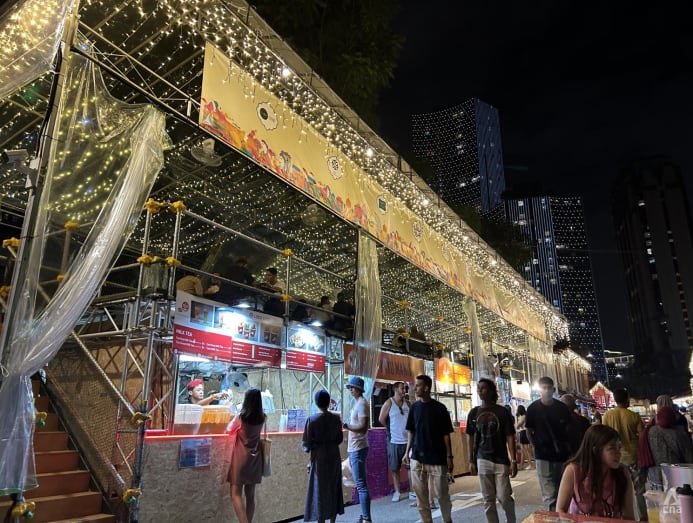 There will also be displays of projection lighting and aerial light showcases utilising drone-controlled LED kites and micro light installations at certain timings on Fridays and during the weekends.
These will complement the existing Raikan Cahaya Ramadan arcs and pavements of fairy lights along the main festival streets.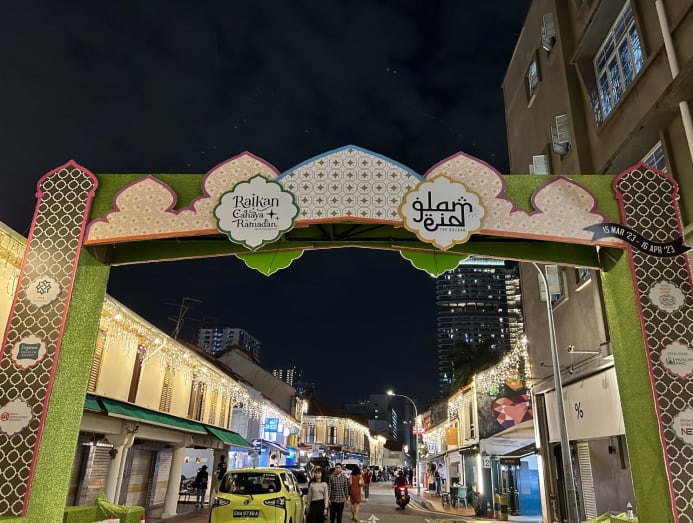 Aside from shopping and taking in the lights displays, the bazaar offers a range of community activities in celebration of community spirit during the month of Ramadan.
There will be a mass iftar event on Apr 1 to bring members of the community together for the evening meal that breaks the Muslims' daily fast. Additionally, from Apr 7 to 16, there will be a charity drive to collect pre-loved items for beneficiaries in time for Hari Raya Puasa celebrations on Apr 22.