Try some fried satay chicken: KFC Singapore's local twist for National Day
The limited-time Satay Crunch Chicken and peanut sauce offering will be available from Wednesday (Jul 20) onwards.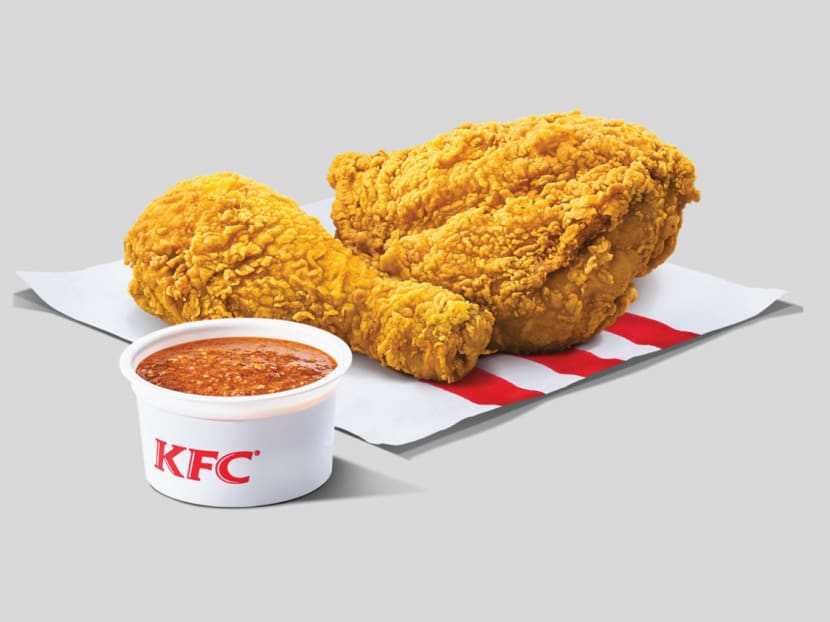 KFC Singapore might be busy celebrating their 45th anniversary, but they haven't forgotten about the country's upcoming birthday. This time, they're looking to spice things up as part of the celebrations. 
Continuing their trend of releasing locally inspired flavours in line with National Day, this year the fried chicken joint has come up with the Satay Crunch Chicken, peanut sauce included. 
After all, as stated in their press release, "Who says satay has to be grilled? And who says satay has to be on a stick?". Who, indeed. 
Each piece of chicken is marinated in a special turmeric glaze with a hint of spice, then breaded and fried for a product that's fragrant with a hint of smoke. It also comes with a special satay sauce that's loaded with peanuts for an "addictive crunchy texture" that promises to win over hawker food aficionados.
The Satay Crunch Chicken will be available for a limited time from Wednesday (Jul 20). Diners can opt to get it ala-carte at S$8.20 or in a range of individual and group meals between S$8.95 and S$39.95 for dine-in, takeaway or delivery orders. 
Now, we kind of wish they'd release some sort of ketupat-esque side too, but let's not get too greedy.