Kitchen Stories: How Tim Ho Wan's founding chefs built a dream and caught a star
Here's why Mak Kwai Pui and Leung Fai Keung deliberately chose the most difficult dim sum dish to headline their menu.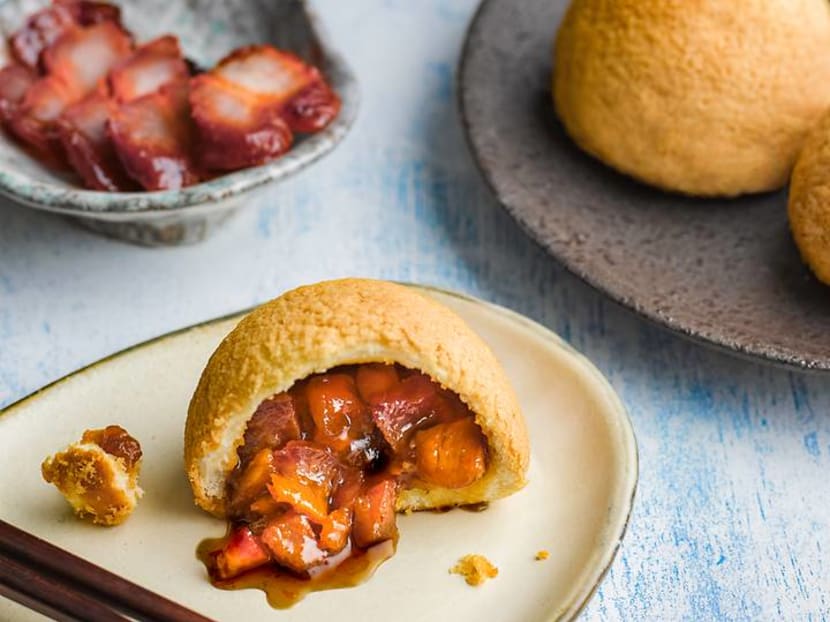 Exactly 10 years ago, when two dim sum chefs opened a humble 20-seat eatery in Mongkok called Tim Ho Wan, there were very few aspirations apart from having a restaurant to call their own. And they certainly weren't aiming for the stars.
Ask Hong Kong chefs Mak Kwai Pui, 56, and Leung Fai Keung, 55, why they chose to devote their lives to dim sum, and they both look a little baffled.

"Well, siew mai is just siew mai – it's just something I make every day at work," said Leung, with a shrug of the shoulders. Indeed, he's been crafting the dumplings for no less than 40 years. He and Mak both started their careers at the age of 15 or 16 as apprentices in the Chinese restaurants of Hong Kong; Mak would later go on to work at three-Michelin-starred Lung King Heen.
"It started as a job to earn money," said Mak, who recalls his early days of working with steamers until his hands "rotted away". "My uncle was a dim sum chef, so that was easy – I was apprenticed to him. Also, dim sum is sold only until the afternoon. I could get off work early and go swimming."
"Yeah, it was a job to work at that also gave you a place to live and a roof over your head," Leung said.
It's a cavalier attitude to have – and charmingly unassuming at that – for Michelin-starred chefs who can say that they have 45 restaurants in 11 countries today.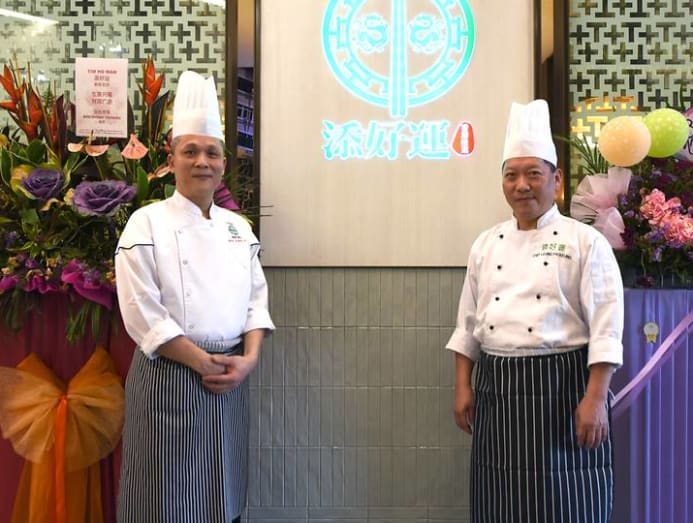 "WE PICKED A DISH THAT WAS DIFFICULT"
When the two chefs decided to open Tim Ho Wan in 2009, there wasn't much on their minds besides wanting to be their own bosses, Leung said. The partnership came about because "we both had the same goal: To carve out a piece of new territory for ourselves".
It comes almost as an afterthought to Mak that, well, actually, he had pretty set views on how dim sum ought to be made.
"I wanted to have a say in what kind of dim sum I was serving guests," he said.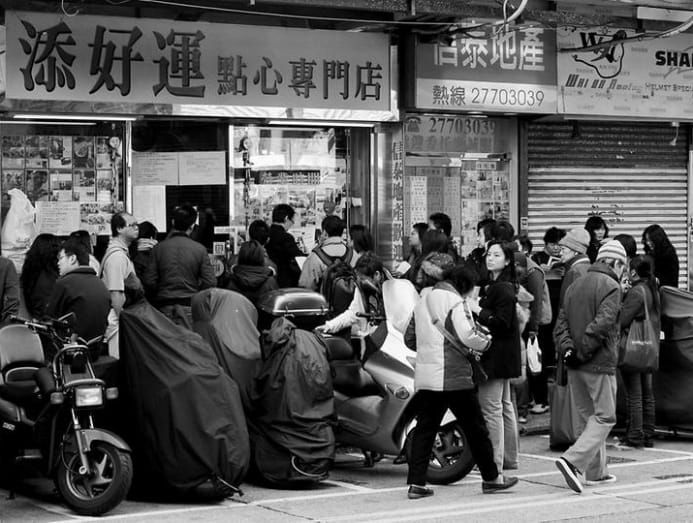 The dim sum scene at the time, he explained, was either stodgily traditional or excessively avant garde. Tim Ho Wan aimed at elevating the cuisine by going back to the basics of fresh, quality ingredients. "Our style is improved versions of traditional dim sum," he said.  
And so the two chefs lit on a bold move. "We picked a dim sum dish that was difficult to perfect to headline our menu," Mak said. The dim sum in question: Baked BBQ Pork Buns that have since become Tim Ho Wan's star dish. 
"Everyone else was just heating it up and serving it. As long as it was hot, people would buy it," he recounted. "We knew it wasn't an easy dish to do. It would deflate once it came out of the oven, or it wasn't fragrant or crisp enough. Few people did it well. We felt we could do it better. We were concerned with every detail – the crispness of the shell, the airiness of the bun, the sauce, the char siew. Doing a dish that is difficult to get right was a good way of getting the name of Tim Ho Wan out there."
Knowing they had something special on their hands, were they looking to start a dim sum revolution?
"No, no," Mak laughed. "We didn't want to change heaven and earth. The only thing we've wanted to do all this while is to make good dim sum – fresh, well-made, back-to-basics dim sum. We just wanted to improve on what we already had, and what we felt dim sum should taste like."
He continued: "A restaurant only needs to do one or two items well for the public to think of it as a good restaurant. Of course, if you do everything else well as well, that's good – you can't fool around, naturally."
Do siew mai and char siew buns follow him into his dreams at night? "Yes," he laughed, "when I'm stressed and worrying about things that have yet to be done."
STAR QUALITY
The Michelin star that came to rest over the eatery in 2010 affirmed the chefs' vision for quality dim sum.
Mak remembers that he reacted to the news with disbelief. "I had thought those stars were only for high-end restaurants," he said. "We didn't think it was possible for our little 20-seater to get a star, so we didn't believe it when we were told the news."
That moment has since turned into one of his happiest. "We worked very hard in our first year, from 7am to midnight daily," he said. "The star was very encouraging and it affirmed my belief in what good dim sum ought to be."
But there was no time to celebrate, Leung recalled. "We still had to work the next day. In fact, the next day, there was even more work to do!"
"Yes, there were so many people in the queue the following day," Mak said. "There were even people who stood in line until they fainted."
Ask Leung what his happiest moment in the kitchen has been, and he said with a wry grin: "When I don't have to yell at anyone."
Is he very scary in the kitchen? "Well, I don't know if they're scared of me – my cooks just don't dare to make a sound when they see me, that's all!" he guffawed.
"My happiest moment is closing time," Mak chortled. "After work, I go for a drink. That's what I like best. Red wine is my favourite."