When kung pao chicken meets eggs benedict for a tasty mash-up at Halcyon & Crane
The crazy combination of two classics – one Chinese and one Western – makes this modern-Sichuan cafe the best place we ate at this week.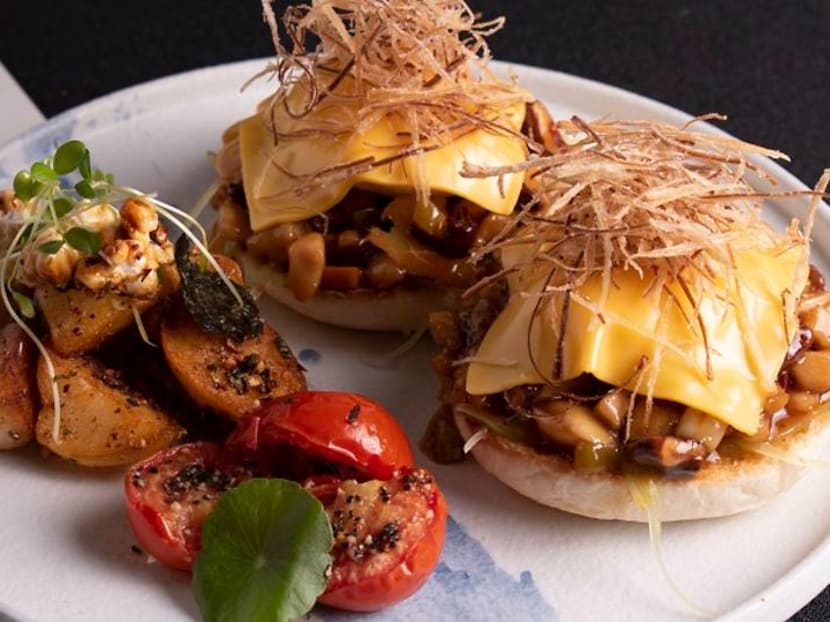 Think of this King's Chicken Hash Benedict (S$21) as the love child of two dishes from vastly different cuisines, which no one, up till now, imagined would play well together. 
Here, kung pao chicken and eggs benedict have come together to yield a comforting, wildly tasty and rich combination that may just be the next big thing in hangover remedies.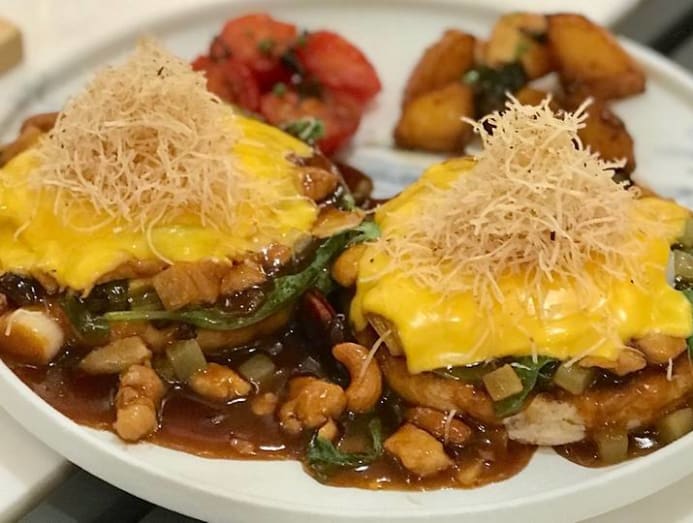 Every element was well-made – from the squishy English muffin and the runny-yolked eggs, to the kung pao chicken that left a lingering tingle on the tongue and the tendrils of deep-fried leek that lent enjoyable texture and sweetness. 
The sister restaurant to popular Sichuan-fusion cafe Birds of a Feather along Amoy Street, Halcyon & Crane takes an even more contemporary approach. Here, it parses modern classics like Italian beef carpaccio and Middle Eastern shakshuka into refreshingly original creations.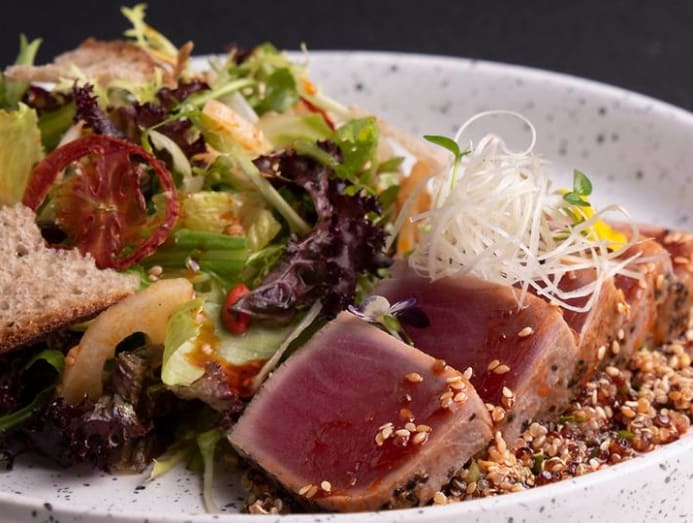 In their tuna tataki salad (S$21), the pink slivers of raw tuna are smoked and dressed with a kou shui (which loosely translates from Mandarin to mean "mouth-watering") sauce made with chilli oil vinaigrette. Set on a bed of tender quinoa, they are accompanied by a brightly flavoured salad that's a lovely contrast to the mildly spicy soy-accented vinaigrette.
What's particularly noteworthy is the intricately nuanced balance of flavours that the kitchen pulls off. Nothing is too spicy and everything has its own beguiling harmony of sweetness, spice and deep savouriness. To wit: The cured sausage shakshuka (S$20) is flavoured with a base that tastes a lot like fermented soybeans and sweetened with white beans and corn. Slices of mala (a spice mix of Sichuan peppercorns and dried chillies) sausages are folded through to lend gentle heat, salt and bite. 
This is the type of food that makes you crave it more even as you're eating it, especially since the accompanying slab of house-made toast is so friable and light that it sops up the gravy almost as quickly as you can eat it.
Open throughout the day, Halcyon & Crane also serves all-day breakfasts that include a seasonal fruit bowl (S$16) and a pistachio and apple birches muesli (S$17). If you're more weary than hungry from all your festive shopping, there's also a sleek bar counter where you can refuel with juices, coffee or a stiff cocktail (or three). 
Halcyon & Crane, #03-09 The Paragon, 290 Orchard Road. www.facebook.com/halcyoncrane