Prefer your food set ablaze? Kyoto's Menbaka Fire Ramen opening in Singapore
The outlet in Cineleisure Orchard will be the first one outside of Kyoto. It opens on Nov 24.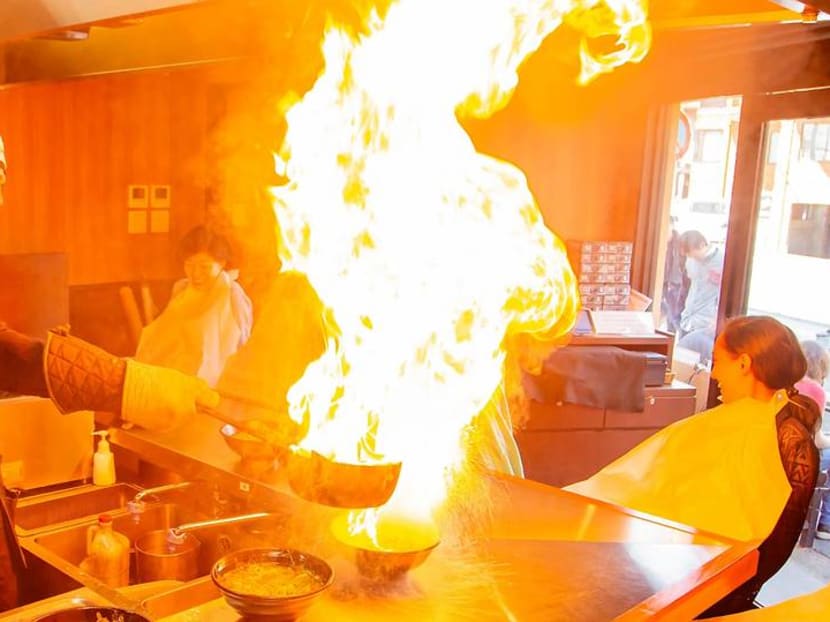 Kyoto eatery Menbaka Fire Ramen is famous for setting their food ablaze – and you can now experience this fiery spectacle for yourself with the Singapore outlet opening on Nov 24.
At Menbaka, flaming negi (Japanese long onion) oil is poured on top of the green onion broth to give it a smoky flavour.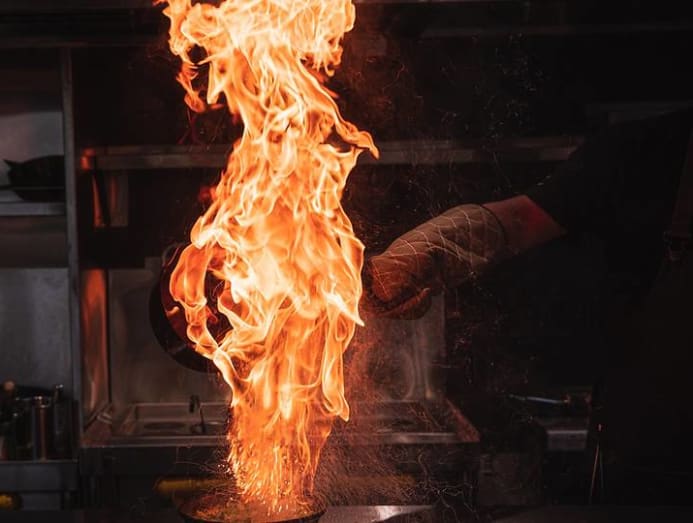 Menbaka Fire Ramen is set to open in Cineleisure Orchard and it'll be the first outlet outside of Kyoto. Their original April opening was pushed back to November because of the pandemic.
The outlet will serve a Singapore-exclusive dish, the Tonkotsu Fire Ramen, as well as other favourites such as the signature Shoyu Fire Ramen, which comprises chicken, mackerel, seaweed and bonito brewed for over five hours, and the Vegetarian Fire Ramen.
Though it's certainly an exhilarating sight to see your bowl of ramen in flames, the move is not just for show and is said to enhance the flavours of the dish.
Customers will have to wear protective aprons and be at least one metre away from the action in order to stay safe. According to a sign in the Kyoto outlet, customers are advised not to touch the bowl and to keep their aprons on as they eat to avoid getting oil on their clothes.
The original Kyoto outlet was opened by ramen master Masamichi Miyazawa.

Menbaka Fire Ramen will open on Nov 24 at 8 Grange Road, Cineleisure Orchard #05-03, Singapore 239695.