Miss Le Saint Julien at the Fullerton's Waterboat House? Its chef is back for a week
The popular fine dining restaurant has been closed for five years, but Chef Julien Bompard is coming out of hiatus as guest chef at The Fullerton's La Brasserie.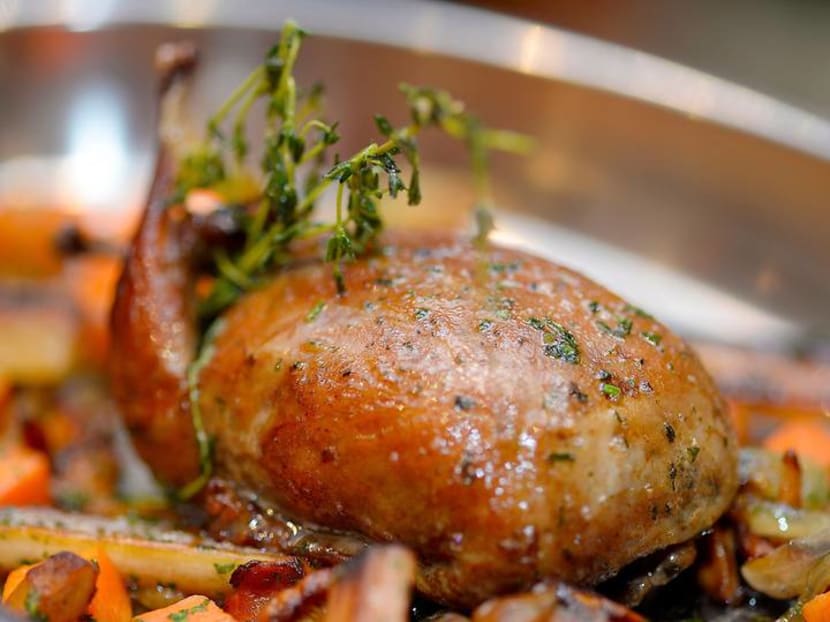 If you've been missing Le Saint Julien Restaurant's fine dining offerings since it closed in 2013, there's good news. Chef Julien Bompard is back with all his popular signature dishes, albeit for a limited time only.
From Aug 12 to 17, Chef Bompard will be helming the kitchen at La Brasserie at The Fullerton Bay Hotel, serving up all his hearty classics including his famous lobster bisque, the well-loved interpretation enriched with chopped Hokkaido scallops and Gruyere cheese, and topped with a creamy dollop of aioli.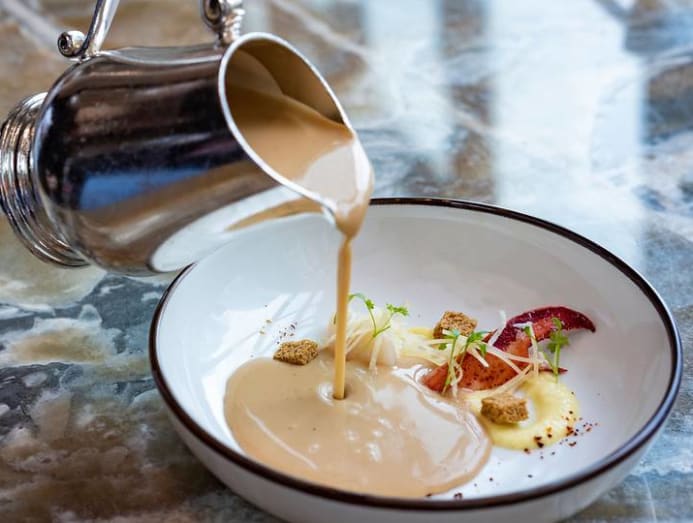 Available for both lunch and dinner, as a set or a la carte, the pop-up menu will be a snapshot of some of Chef Bompard's greatest hits.
It's been five years since Chef Bompard left Singapore's fine dining restaurant scene and his Provencal-style cooking has been missed. Well-loved for its traditional French dishes, his eponymous Le Saint Julien Restaurant was a popular fixture in Singapore's fine dining scene and quickly won the hearts of well-heeled gourmands with its classic French menu.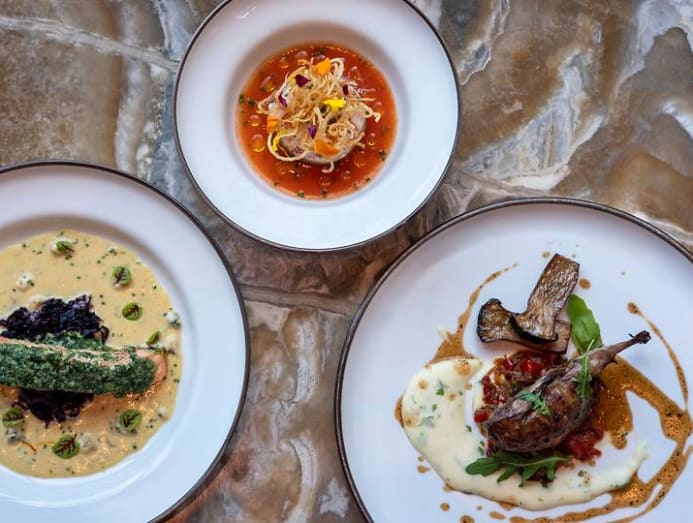 In 2010, Chef Bompard was recognised for his contributions to the French dining scene in Singapore and was appointed as a knight of the order of agricultural merit, with the official title Chevalier.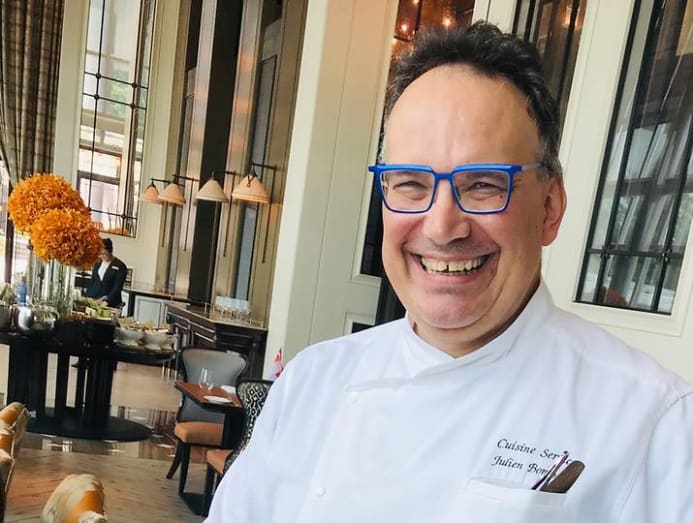 In 2013, Chef Bompard's announcement to retire from the restaurant and private dining scene came as a surprise to many. And his return to the scene as a guest chef at La Brasserie is regarded as long overdue.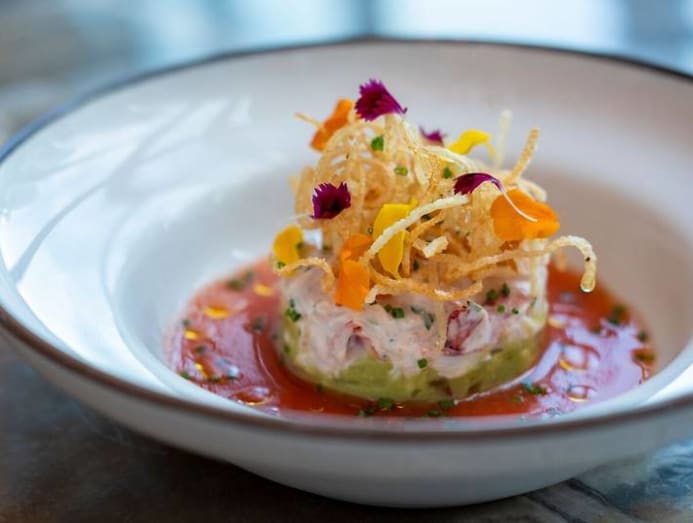 Besides the all-time popular lobster salad with brandy (which pairs sweet juicy chunks of Canadian lobster with a homemade sauce, creamy guacamole and tomato gazpacho), king salmon with creamy oyster and yellow wine sauce, and lobster bisque with brandy, the menu also includes braised grain-fed beef short ribs served with bone marrow and a smooth, rich red wine sauce; pork belly confit with honey, served with spaetzle and brightened with a tangy apple and Calvados sauce; and Pacific cod fish done Provencal-style, served with ratatouille, reduced balsamic vinegar and basil oil.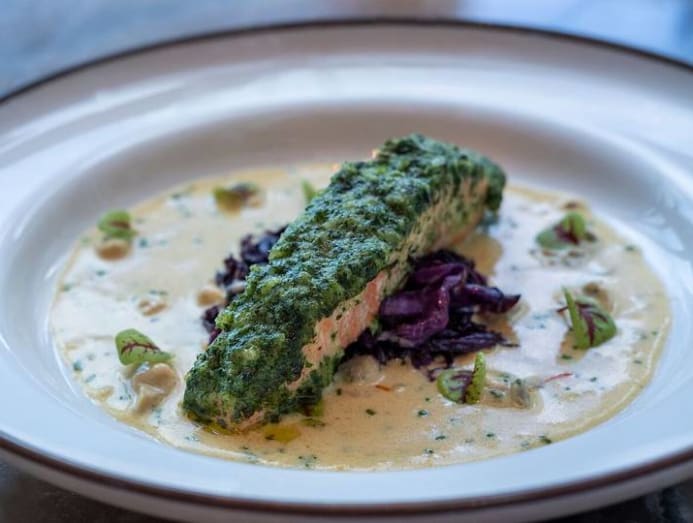 For many loyal Le Saint Julien fans, the highlight would be the stuffed boneless French quail with mushrooms. Chef Bompard uses only French quails, which are larger than local birds. He debones them, then cooks them sous vide, before roasting them to finish.

Stuffed with shiitake and oyster king mushrooms, and paired with Provencal escabeche and creamy mashed potato spiked with olive oil from Nyons, this was a big hit at Le Saint Julien.
Chef Julien Bompard x La Brasserie runs from Aug 12- 17 at La Brasserie, The Fullerton Bay Hotel Singapore. For enquiries and reservations, call (65) 6877 8911 / 8912 or email dining-rsvp [at] fullertonhotels.com.