Local F&B businesses rally to help healthcare workers despite steep losses
Restaurant Labyrinth, Keng Eng Kee Seafood and Jam At Siri House are some of the local independent restaurants behind an initiative to bring hearty meals to those at the frontline of the COVID-19 battle.
In a climate where F&B establishments are taking a hit due to COVID-19, a group of local independent restaurants and cafes has banded together in an effort to support the community by sending food to healthcare workers at the frontline – because "food bonds and heals".
The initiative was started by one-Michelin-starred Restaurant Labyrinth's chef-owner LG Han, who told CNA Lifestyle, "Even if local F&B businesses don't have money, we have food. We can make a difference through food."
Roping in his friends at Keng Eng Kee Seafood, Jam At Siri House, Sanity Coffee and Pezzo Group, Han and these establishments will be funding meals for people working at the National Centre for Infectious Diseases (NCID).  
Labyrinth is contributing S$20 per dinner customer, S$80 for every bottle of corkage charged and S$40 for every full bottle of wine sold.
Jam At Siri House is contributing 50 per cent of the sales from their Jam And Toast dessert, as well as 30 per cent of the sales from their newly launched Lounge Cocktails.
This is in spite of Labyrinth being 30 to 40 per cent down on sales, and Jam At Siri House 70 to 80 per cent down on sales, with many events and group bookings cancelled, Han said.
The proceeds will be used to purchase halal food from Pezzo Group, which runs brands such as Big Bird, Project Pizza and Hey Yogurt.
Additionally, Keng Eng Kee is making a S$2,000 donation to purchase food from Pezzo Group, and will match dollar for dollar in food value orders placed by Labyrinth and Jam at Siri House.
On its part, Pezzo Group will deliver the food to NCID, and will match the food orders one for one.
Sanity Coffee is donating coffee to NCID on an ongoing basis, and also offering a 20 per cent discount at their cafe to all NCID staff.
"Food bonds and food heals. I don't have that much money, but I have a network, and I have friends who I know care," Han said.
Part of the impetus for the project came from hearing stories of healthcare professionals being turned away at restaurants. "I heard of doctors being rejected by a French fine dining restaurant in Singapore," he shared.
Because Labyrinth's cuisine would not translate well to packed meals, working with the Pezzo Group to send halal meals is a good solution, he said. The restaurant is also offering 20 per cent off lunch and dinner for NCID staff in an effort to show that they are welcome.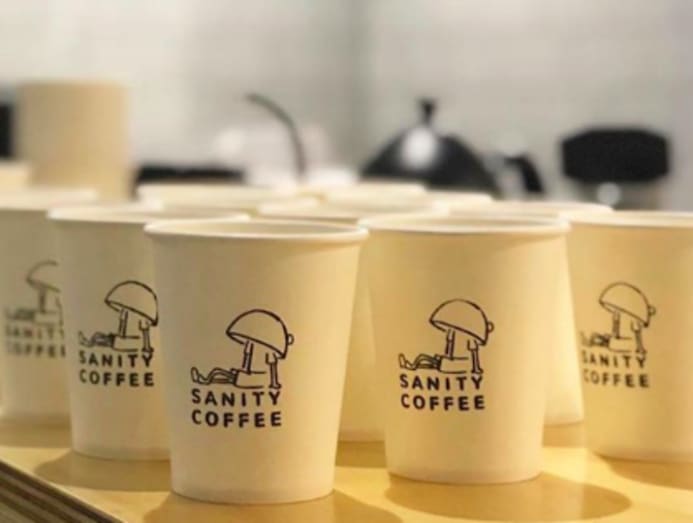 The public can also make donations towards purchasing food for the effort, by emailing info [at] labyrinth.com.sg. Donations have already come in from as far away as the US, Han shared. 
Additionally, "We have a regular who's a doctor – he emailed us to say that there are many other institutions that need help, too. It's a good point. If we have additional resources, I will definitely look to redeploy them to other medical institutions that need help."
After all, "Labyrinth has always been about community – working with the local agriculture scene, raising the perception of local flavours. I've been wanting to do more for the community. I want to see what can we do to help and who can we help…. The toilet cleaners, the equipment maintenance professionals, the admin guys, the nurses and doctors."
He continued, "The overarching message is, we are all suffering… There is a lot of negativity going around with regards to F&B performance. But we just want to show that we can still do some good despite the constraints we face. We are all independent restaurant owners; we aren't part of a restaurant group. We are small F&B entrepreneurs; we are local brands as well. And the virus really affects our business more than anyone else on the street, in the F&B sense, at least."
But, "At the end of the day, if we don't care about Singapore, who will?" And, "if we are doing it, anyone can do it. This is the power of strength – we alone would find it difficult, but we have a network and we look across the spectrum of who we have as friends."