Beer for non-drinkers? In Singapore, the trend for low and non-alcoholic beers is growing
As LNA beer options and consumption grow, there's now a push among beer makers to entice those who don't drink, with lower calories and a better taste.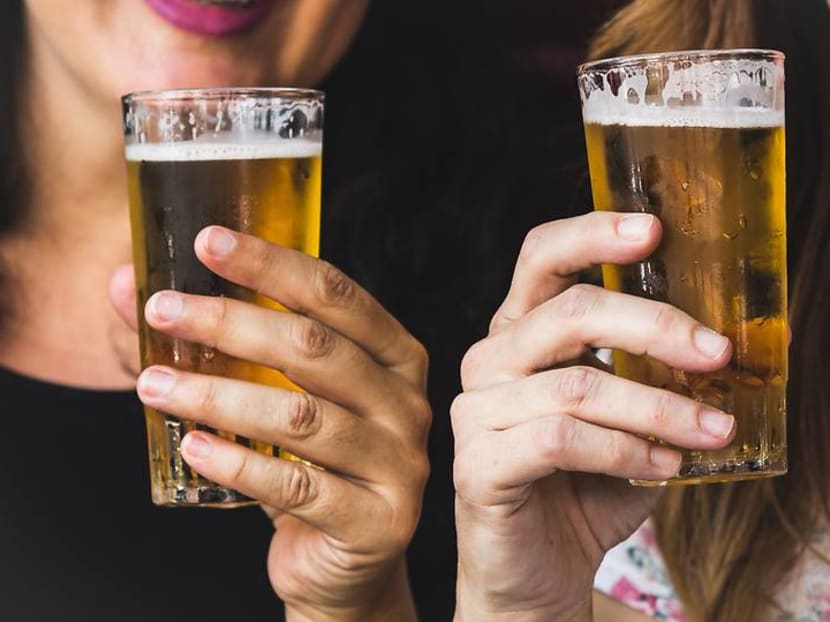 Nothing beats cracking open an ice-cold one on a sweltering day (or night), made even better when enjoyed in good company. 
And for those who don't drink and often feel left out at such beer-swigging gatherings, low and non-alcoholic (LNA) beers might just be the social lubricant to help them join the crowd.

The latest option is Heineken 0.0 – and Singapore is the first country in Asia to raise a glass to the alcohol-free lager. 
In fact, teetotalers may be seeing a lot of this latest addition as Asia Pacific Breweries Singapore, the operating company of Heineken, is investing 20 per cent of its marketing budget to convince non-drinkers to have a drink.

Something is brewing but is the foray into LNA beer caused by a drop in Singaporean drinkers? 
"We don't see the alcohol market going down at all and this is not the reason for launching Heineken 0.0," said Andy Hewson, Managing Director of Asia Pacific Breweries Singapore.

The reason is simply that many people don't actually drink beer, and those who do drink more than beer.
"In Singapore, a large portion of the market doesn't consume alcohol. Among beer drinkers, an estimated 73 per cent also drink non-alcoholic beverages, so there is a significant overlap between both categories," said Hewson. 
In fact, he expected the LNA category to be larger than the cider category, which is already a well-established one in Singapore, in the long run.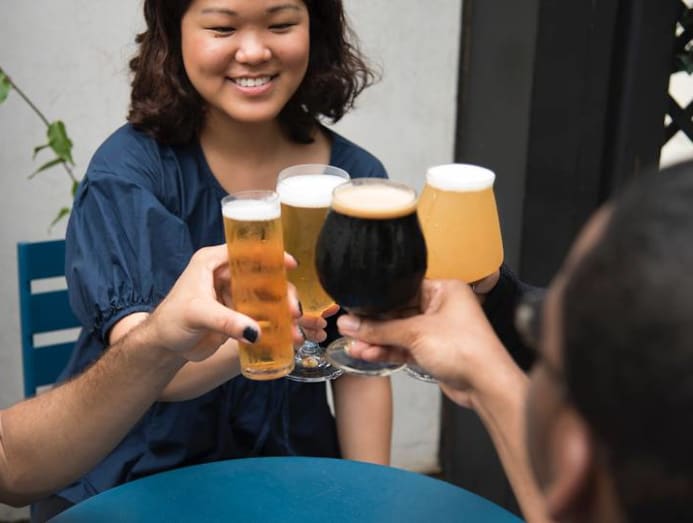 Elsewhere, LNA beer consumption appears to be increasing, too. The sale of no-alcohol beers went up by 58 per cent in August 2018, compared to a year ago, according to Kantar Worldpanel, which has insights into consumer panels around the world. 
Non-alcoholic beers now account for two per cent of Europe's beer production, with sales rising to over S$1.4 billion in 2017, noted The Drinks Business website.

In Singapore, a large portion of the market doesn't consume alcohol. Among beer drinkers, an estimated 73 per cent also drink non-alcoholic beverages.

"According to a research report by Global Market Insights, the global non-alcoholic beer market is projected to surpass US$25 billion (S$34 billion) by 2024, driven by increasingly stringent drinking laws and a pool of consumers who are more health-conscious than ever before," said Hewson.

But lest you think that Singaporeans only started drinking LNA beers recently, think again. 
In as early as 2013, the alcohol-free Asahi Dry Zero was already available on the shelves of 7-Eleven outlets. That same year, Tiger Radler, a low-alcohol beer (two per cent alcohol), was launched. 
On online supermarkets these days, non-alcoholic brews ranging from Bavaria's Paulaner Hefe Weissbier Non-Alcoholic to Japan's Suntory All-Free, Spain's Estrella Galicia 0.0, and Germany's Veltins Pilsener and Krombacher Pils Non-Alcoholic are just a click away. Outside the mainstream labels, some craft breweries are also hop-ing onto the low and non-alcohol bandwagon.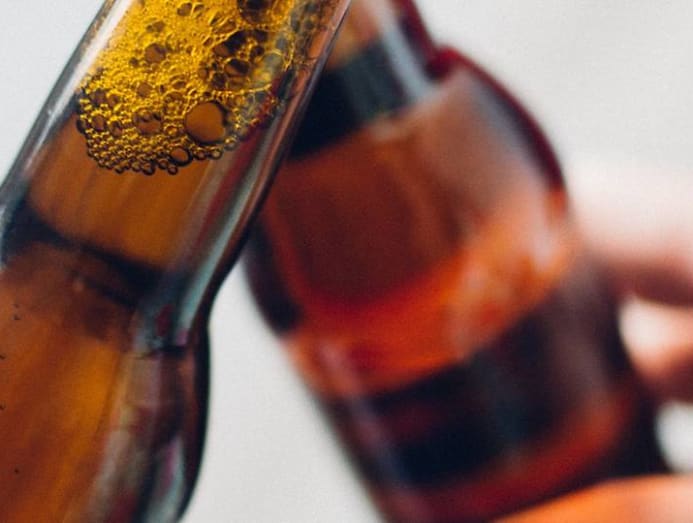 Technically, LNA beers aren't completely without alcohol. Under Singapore's law, beverages that have less than 0.5 per cent alcohol by mass or volume can be considered non-alcoholic. 
For instance, Heineken 0.0 contains 0.03 per cent alcohol – low enough to qualify for the no-alcohol label but it may not pass muster if you're staying away from alcohol for health or religious reasons. In fact, Heineken markets the 0.0 at drinkers above the legal drinking age.

WHY GO ALCOHOL FREE?

For a while now, LNA beers were considered a waste of time by beer lovers. They didn't taste as robust as the real deal. Worse, they tended to have a cloying sweetness because the alcohol that lends dryness and buzz to the beer is removed. 
As beer drinker Kelvin Koh commented, non-alcoholic beers are "buzz killers". "I'd rather have soda water," said the 34-year-old engineer, who enjoys weekly drinking sessions with friends.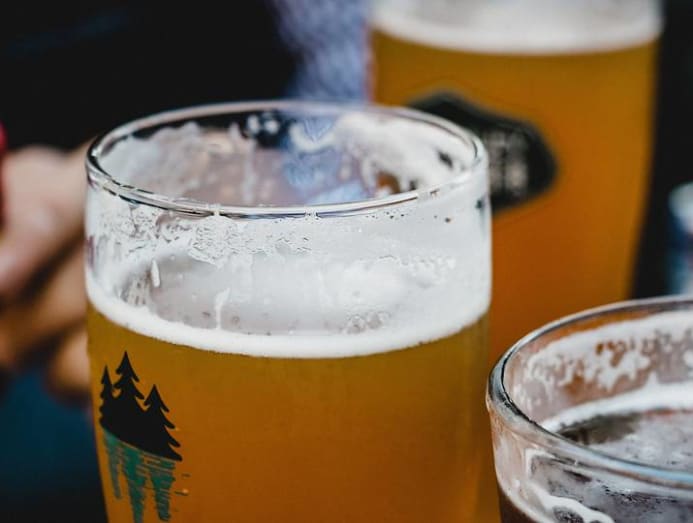 Those sentiments towards LNA brews may change with the new beers. Heineken 0.0, for instance, is low in sugar and does not have additives like sugar added in the brewing process, said Hewson.

It also helps that Singaporeans' drinking habits are changing – and not just in terms of alcohol consumption. 
"People are becoming increasingly health-conscious; they are also leading busier lives which may not give them enough time to relax and unwind," said Hewson.
Translation: You don't have the time to recover from a hangover the next day.

There are other reasons for cutting down on one's alcoholic intake. A beer belly is one. And the more alcohol your glass contains, the higher the calorie count – about 158 calories for a 330ml can of regular beer, according to the Healthhub website. 
In contrast, LNA beers such as Heineken 0.0 has about 69 calories. Paulaner Thomas Brau Non-Alcoholic Brew has 96 calories in each 12-ounce (or 355ml) bottle, while Kirin Free has just a touch at 37 calories per 11.
But will these healthier brews go down well with beer lovers and non-drinkers? You'll have to crack open a can to find out yourself.