First look at the new Meta: Chef Sun Kim goes back to his Korean roots at his one-Michelin star restaurant
Michelin-starred Meta has moved from Keong Saik Road to an elegant new space at Mohamed Sultan Road. Chef Sun Kim shares how the pandemic drove his cuisine in the direction of honouring his Korean heritage.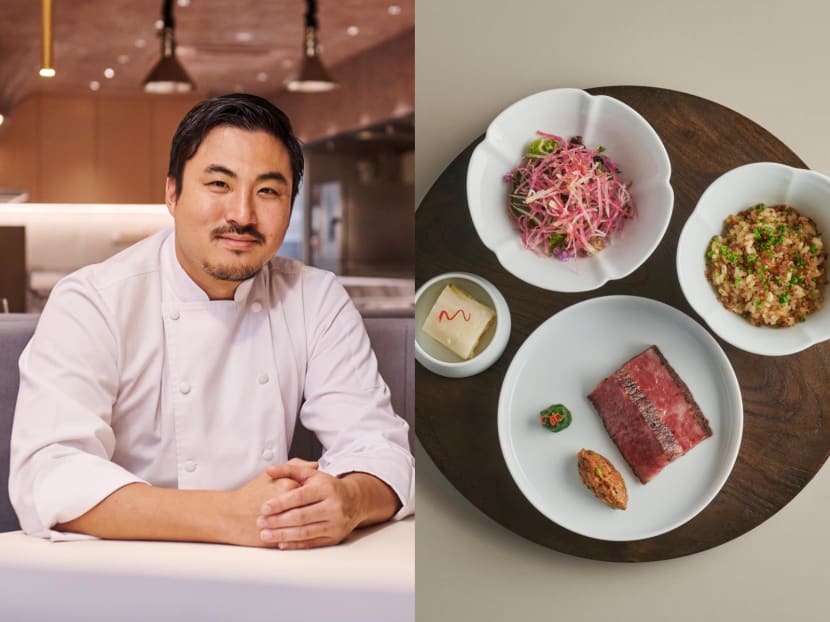 Meta, the one-Michelin-starred restaurant by chef Sun Kim, has moved twice since it opened in 2015: It started out at 9 Keong Saik Road before moving a few doors down on the same street; and now, it has lighted upon a new location that Kim told us he "would dare say" is "Meta's forever home".
Why the move? "Previously, Meta was a more casual set-up that soaked in the energy of the surrounding area. However, as we evolve and mature together with our clientele, we need a new platform to offer a more elevated dining experience," Kim said.
He continued: "I made the decision a year ago to find a new space for Meta. It had to be a shophouse in an area that is quieter, still elegant, and suits our clientele of diners who have also grown with us."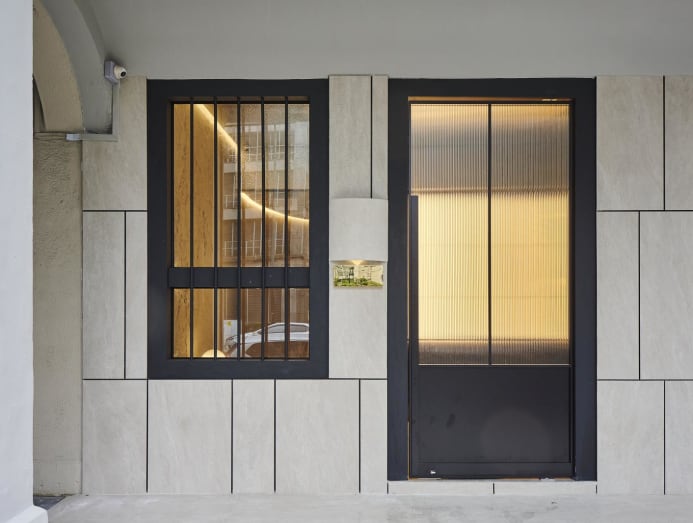 He lighted upon 9 Mohamed Sultan Road.
"Taking into consideration the entire guest experience, from arrival to dining within the restaurant, and the vibe of the neighbourhood, we feel Mohamed Sultan is the perfect choice for Meta as a dining destination," he said. The address is flanked by restaurants like Esora, Tajine and The English House by Marco Pierre White.
The new Meta, which opens Jul 18, is elevated indeed, exuding a sophisticatedly restrained vibe. And, for the first time, Kim pays homage to his Korean roots, with the addition of subtle cultural references.
For instance, the first thing you see when you step into the restaurant is a reception counter with geometry inspired by onggi, the traditional Korean earthenware used to ferment essential sauces and pastes in Korean cooking.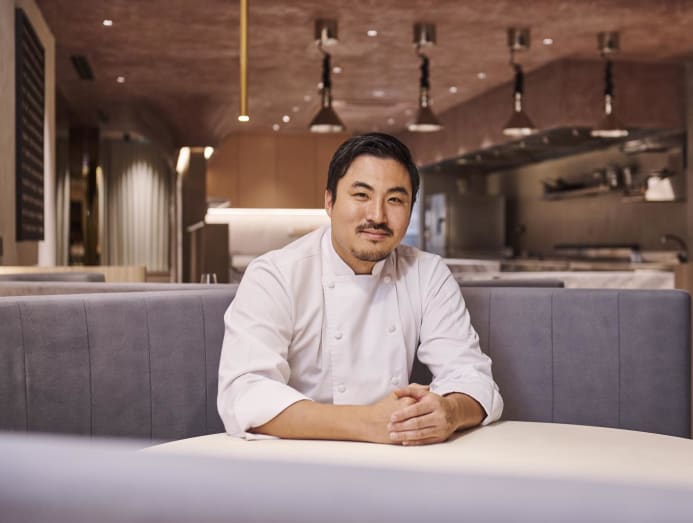 Separating the reception area from the dining room is a black steel and glass paned sliding panel referencing the windows of traditional Korean hanok houses that are made with traditional hanji paper.
And, throughout the restaurant, the warm-toned, hand-plastered curved ceiling is complemented by bronze elements, honouring traditional Korean hand-forged bronzeware known as bangjja.
It's apt that the restaurant's evolution reflects the "metamorphosis" from which Meta takes its name.
When he first opened Meta, Busan-born Kim, an alumnus of Tetsuya in Sydney and Waku Ghin in Singapore, was serving a cuisine he termed "modern Asian, which drew inspiration from my past experiences".
Back then, "I did not have much input in the design of the restaurant." The Keong Saik area was "very casual, young and energetic… a melting pot with restaurants of different cuisines and trendy bars, so it was an ideal location for us to be serving our modern Asian menu."
Moving to 1 Keong Saik Road in 2018, "I wanted guests to feel like they were dining in my home. The restaurant was inviting and comfortable," he said. A year or so after the move, the pandemic struck.
"It was a period where we all sought comfort in our everyday lives and for me, that is Korean food. During this period, just like everyone else, Meta turned to takeaway and delivery, but it gave me the opportunity to reconnect with my Korean roots and share the same feelings of comfort through my food. I also observed that Singaporeans were increasingly open to Korean food culture, which allowed me to further evolve my cuisine," he said.
"It is now best described as contemporary with a global approach and Korean inflections. It's not about interpreting nor being inspired by Korean dishes, but enhancing with touches of Korean flavours."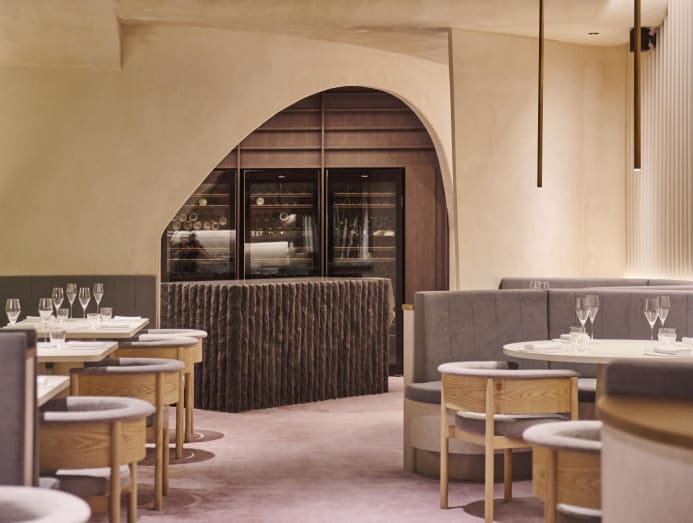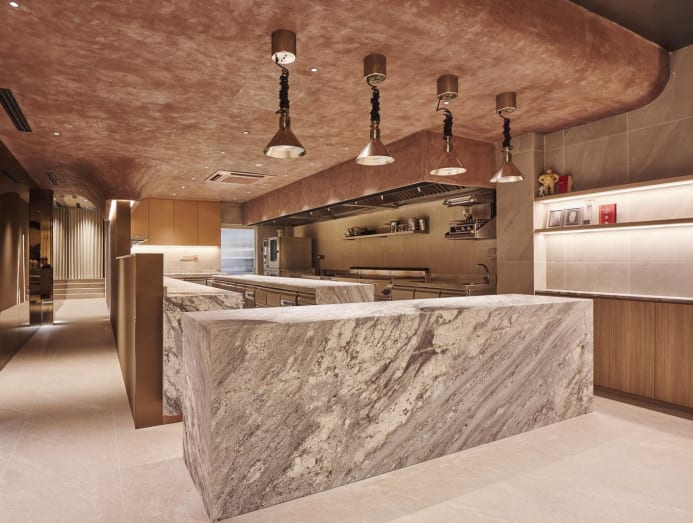 Now, at Meta's third – and, he thinks, final – location, "the space reflects me as I continue to mature as a chef-owner. It has a more mature, upscale and elegant atmosphere, bringing a more premium dining experience to our guests, where the minimalist design allows the food and service to shine. As I get older, I cook food that is close to my heart and draw on Korean memories when layering flavours in my dishes."
Kim has obsessed over the restaurant's layout, changing the kitchen's design four times over. "It was important to me that guests are able to see how we cook, and feel the energy from the kitchen," he said. "It took a long time to create my dream restaurant."
That's because "I am fully invested in this project that's close to my heart and would even dare say we have found Meta's forever home," said the chef, who also calls Singapore home, together with his Singaporean wife.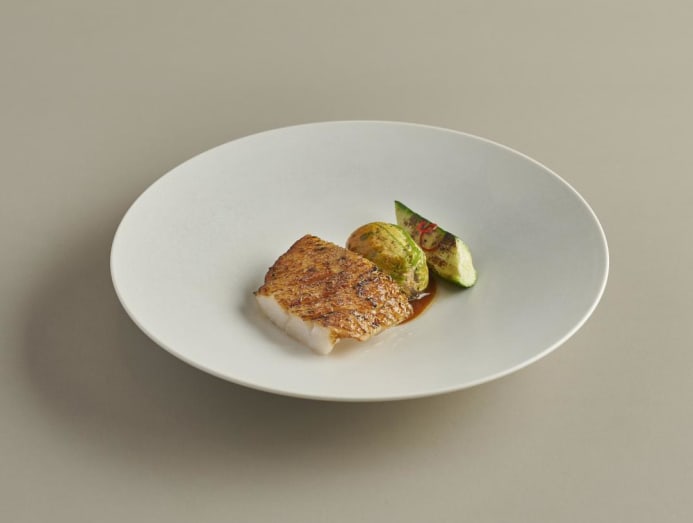 One thing diners can count on is that Meta and Kim will both continue to metamorphose.
"I am always pushing and challenging myself, whether it's in my cuisine or other projects. In my chef journey, I have met and collaborated with many friends along the way," for example, "Thevar, which I co-own with Chef Mano Thevar, and more recently, joining forces with him to open Tambi, a casual concept serving a fusion of South Indian and Korean food."
And, at Meta, "Our cuisine is constantly evolving with more significant changes in the past year. As the menu is produce-driven and led by the seasons, the menu will feature a couple of signatures but using new ingredients, as well as a few new surprises."
Meta is at 9 Mohamed Sultan Road.