Mister Donut gears up to open at Junction 8 with two Singapore-exclusive flavours
Japan's favourite doughnut chain will finally have its first Singapore store come Sunday (May 21). The centre of the doughnut has zero calories, okay?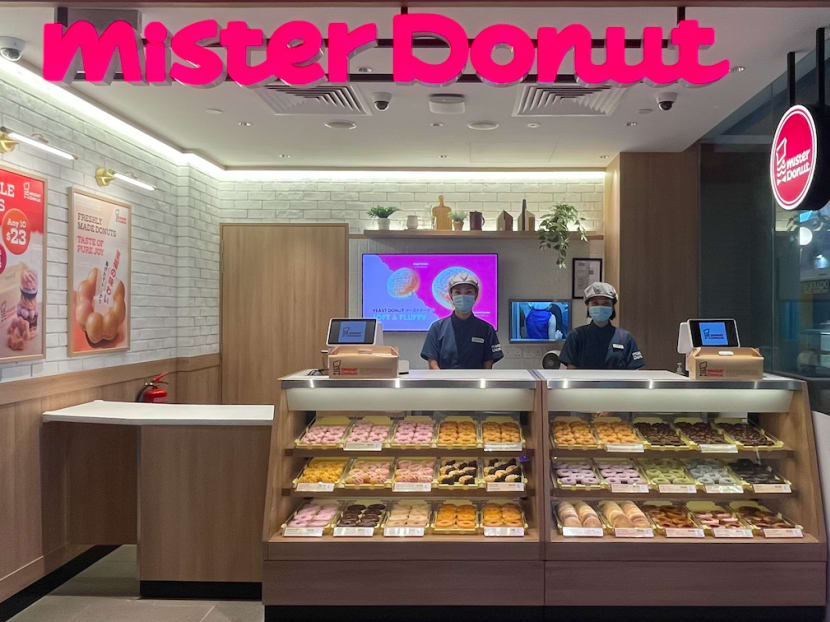 If you think there's such a thing as too many doughnuts, well, we doughnut want to hear about it.
A new global doughnut ringleader is coming to town, and it's Mister Donut. If you've been to any major city in Japan, there's a good chance you'll have seen a Mister Donut shop and its candy-hued displays of sweet round treats.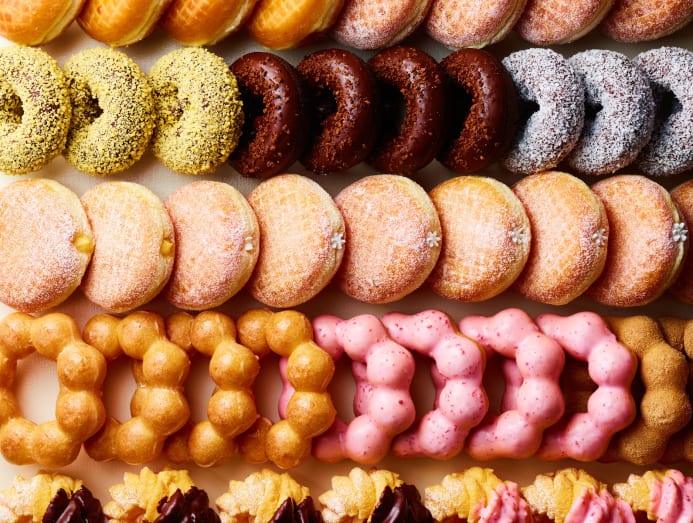 The brand, which originated in the US, has been more beloved in Japan than in its home country for more than 50 years, with over 900 stores in the land of the rising sun. And "Misdo", as it's affectionately known, is opening in Singapore for the first time, on Sunday (May 21) at Junction 8.  
Mister Donut offers not only traditional yeast doughnut but also French Cruller doughnut, custard cream-filled doughnut, doughnut with a cake-like texture and their signature, the chewy-textured Pon De Ring made with mochi flour, which looks like a garland of little mochi balls.
There are 20 classic flavours including two Singapore-exclusive ones: A chocolate-glazed Pon De Ring and a Strawberry Chocolate doughnut.
Brand representatives said doughnut with strawberry flavours proved to be the most popular at their test pop-up held last year at Jurong Point, which is why they decided on Strawberry Chocolate for one of the country exclusives, and are also making sure to have lots of strawberry doughnut offerings.
Yup, no gimmicky hae bee hiam or pandan gula melaka doughnut here – they are keeping things simple and sweet.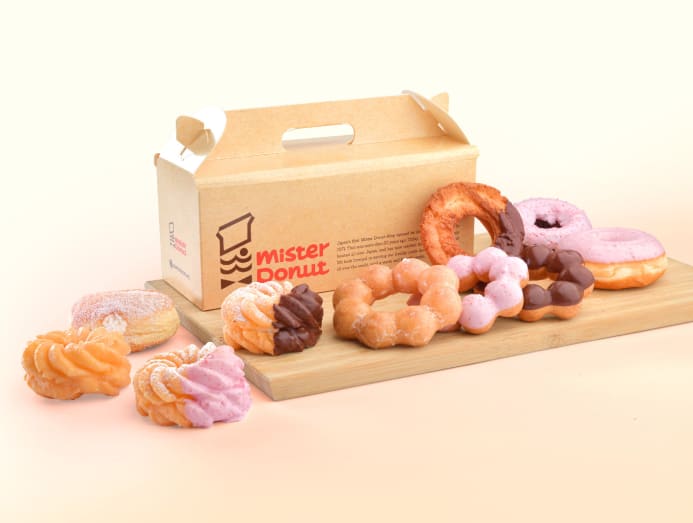 What makes a good doughnut? In our book, freshness is key, and Mister Donut says all their doughnuts are made fresh daily by staff who trained at the Mister Donut Academy in Osaka. Doughnuts are priced between S$2.30 and S$2.50, while half a dozen doughnuts will set you back S$14, and 10 donuts, S$23.
These infinity circles of happiness are light and less sweet than the sugary doughnuts at other chains, which will please those who consider "not too sweet" the ultimate compliment. On the other hand, if you're a doughnut traditionalist, they might not be for you; even so, for something different, give the chocolate-covered Pon De Ring a shot – that's our pick.  
Meanwhile, Strawberry Chocolate is a cake-textured chocolate doughnut glazed with strawberry icing – a flavour pairing that's as no-brainer as donuts and coffee.
Mister Donut opens May 21 at Junction 8 #02-27A, 9 Bishan Place.