Noma's Singaporean head chef on how the pandemic helped the team work less and get paid more
The COVID-19 pandemic may be tapering off, but restaurants all over the world are still suffering from a labour crunch. How did chef Kenneth Foong and his team in Denmark manage to turn the pandemic's restrictions into an opportunity for better work-life balance?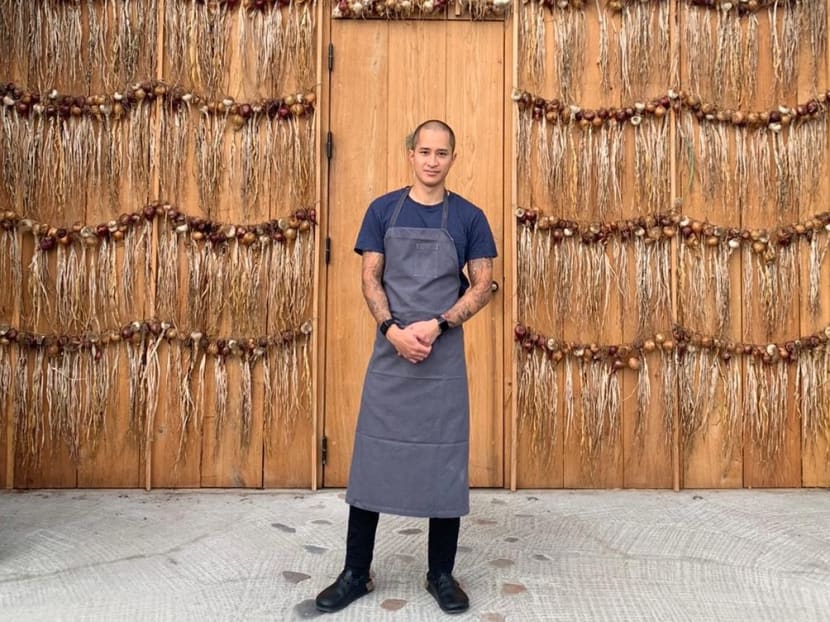 Running the world's top restaurant is quite far from a walk in the proverbial park, to say the least. Running it in a pandemic is probably even less fun. But Kenneth Foong, the Singaporean head chef of Denmark's renowned Noma, says he and his team have found a way to turn what started out as pandemic limitations into a shorter work week and better work-life balance for all their kitchen staff.
"For the longest time, people in F&B have been working a lot and getting paid very little. With the pandemic redefining how we want to work, we are just using that as a springboard," he told CNA Lifestyle. "There's no way we want to go back to working the same way."
In a time when restaurants globally are suffering from a labour crunch and strained finances, how did Noma actually manage to prioritise taking better care of their people?
It started with turning a challenge into an opportunity. "In the earliest lockdowns, everyone had to be out of the restaurant at 10pm. For us, at first, it was an insurmountable problem," he said. But, "We navigated the situation and that created the opportunity to say, 'We can get everyone out of here at 10pm.'"
Now, guests arrive between 5pm and 6pm, and end their dinner between 9.30pm and 10pm. "At that time, we leave the restaurant. Before, it was midnight or 1am," he said. "We get to go home to kids, wives, dogs, a little bit earlier than usual. This is how we work now."
What's more, "For the first time, we have found a solution to have chefs only working three nights a week instead of five." While previously, everyone got Sundays and Mondays off while the restaurant was closed, now, "Everyone gets one other night off in the week".
And, in addition, "We like this idea where we work Saturdays for lunch, and we're off for dinner so we can go off and eat at a restaurant. Most restaurants in Copenhagen are open Tuesdays to Saturdays. So, you can go to your favourite restaurants that would be closed at the same time as you".
The point is, "It's no longer fashionable to work 16 hours. It's not cool anymore", Foong said. "What does it mean to be a chef at Noma? The ability to work a 16-hour day in 10 hours and be much more efficient." After all, "For most of us, it's not just a job – it's a career. We have families".  
WORK LESS, MORE PAY
So, what's the secret to achieving all this?
"The secret is to maximise efficiency. That sounds like a blanket term, but – focus on the training of individuals, spend time with team members and have managers oversee and work with individual members to relook how their day runs; where can we can cut 5 minutes, 10 minutes; and, 'Is that something we can take on as a team?'"
He continued, "I think that's something we do well at Noma – we approach the day as a team sport. It's a race but we all get to finish line at same time. We are not focused on scoring hoops as individuals. We are going to help everyone get to the finish line as quickly at possible while delivering the best possible product."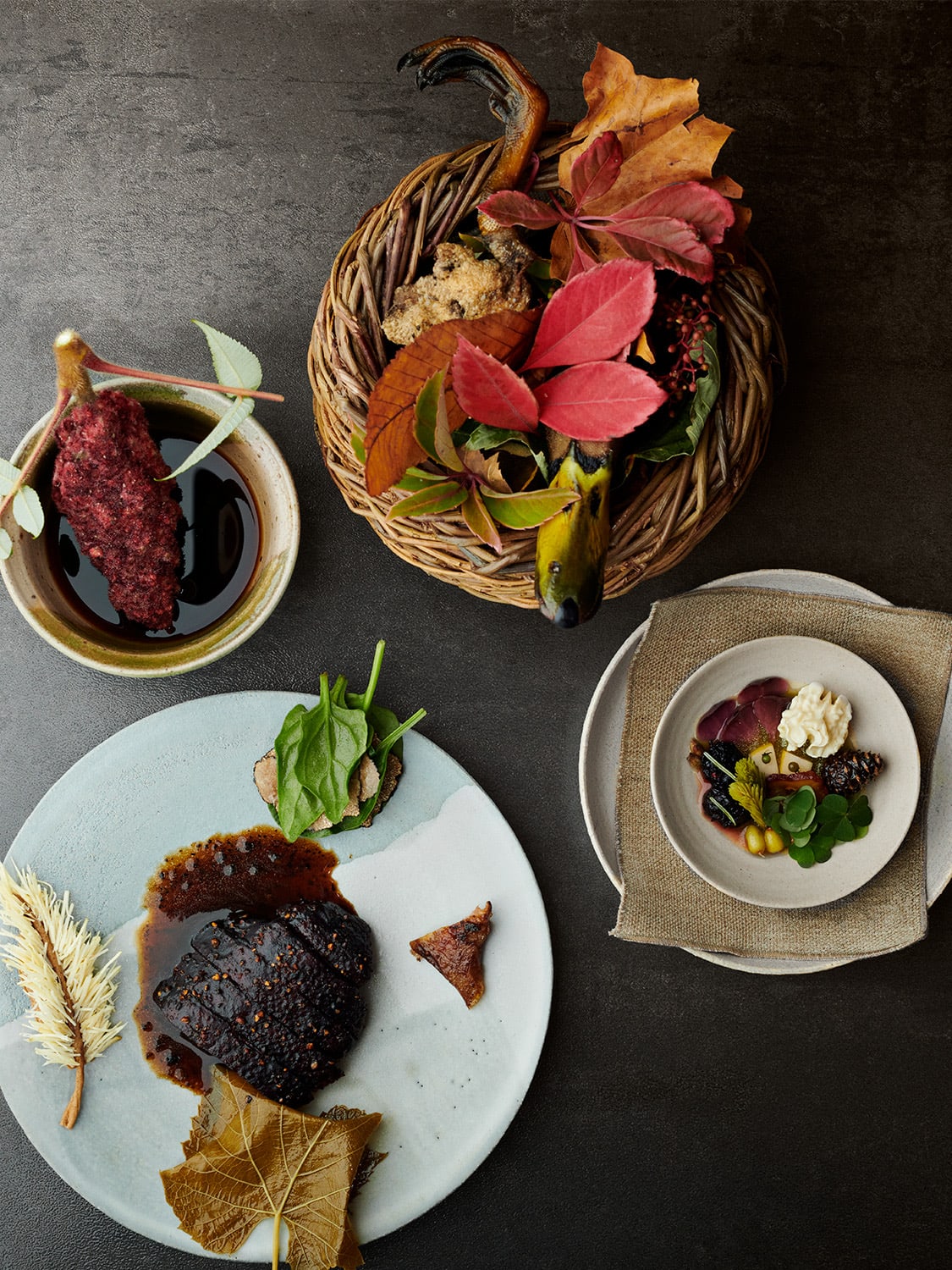 The bigger part – and probably the more important part of the "secret" – is that when you begin to do that, progress automatically gets put into perpetual motion, he shared.
"As cooks get more rest, they believe in the system more. They're fresher, rejuvenated, and they approach the day with more vigour. They know it's not just smoke – it's something that can be done. They start to look at where can we be more efficient; save a couple more hours, dollars; waste less ingredients."
It certainly "gives me the momentum and more fuel in the tank to keep pushing and see how far we can take this".
Finding ways "to redefine how we work in the industry" is Foong's key focus as head chef. "I'm constantly trying to find a way to work less (and) pay people more. It's one of the hardest things I've ever had to do in my entire life. It requires creativity on another level and relooking infrastructure that everything has been based on," he said.
In spite of the difficulty, "For me, there's a lot of importance in that work because we can apply it to other models. And we can really change the way the F&B industry works and turn it into a more sustainable model – in terms of ingredients, but also energy and labour".
He reminded us: "Labour is part of sustainability. My job is to look at how I can extend the longevity of everyone's career. I want to do this until I'm 70 or 80. I'm not going to retire at 45 because my knees are giving way."
Often, his ideas are sparked by "speaking people in tech about how they run their teams". "The way I've always looked at my team is: They're as skilled as any of your tech startup employees. Why is there such a stark difference in terms of compensation or the way we approach things? It seems a bit backward."
He explained: "I always try to get sources of inspiration from outside my field of expertise." "If you recognise that the F&B system is a bit broken", "trying to get solutions from a broken source to fix the same source" is not going to work. "I'm always interested in tech because I think the front tier of innovation stems from tech."
The goal is to "maximise everyone's ability and efficiency", allowing each person to specialise in what they do best for the benefit of the whole operation. "One person doing all isn't to going to work – it's actually extremely inefficient."
NOMA FOR EVERYONE
The pandemic also pushed Noma to diversify its offerings, "exploring alternative revenue sources, branching out and trying to look at different ways to generate revenue rise from 80 covers a night".
Outdoor burger pop-up Popl, which started because of social distancing requirements, has since morphed into a standalone restaurant in a trendy Copenhagen neighbourhood. Its genesis, of course, was "to bring confidence back to consumers in coming out and feeling like eating out was a norm again. It was tremendously successful, this idea of sitting in a garden, enjoying sunshine, having conversation, away from regulations and craziness".
In a way, it also marked the democratisation of a restaurant that was impossibly hard to score tables at – what could be more accessible than burgers? – in the sense that "it was another way to use a lot of the research we have done and apply it to foods that are not just upscale and fine dining – using ferments in burgers and sauces."
Another new thing is the launch of bottled ferments accessible to the general consumer market under the company wing Noma Projects. "We have released the first one, a smoked mushroom garam. I don't think it's available in Asia just yet, but we are trying to show people how to cook with garams, and that they're not only high brow cuisine. It's like the soy sauce we use at home, which is also a ferment, but we don't think about it that much."
Foong appreciates the pithy line attributed to American restaurateur Will Guidara quoting his father, Frank: "Adversity is a terrible thing to waste".
The pandemic for him has been an opportunity to "relook the model of a restaurant in terms of the sustainability of it, and the fragility of entire industry as a whole". And also, hopefully, to "change how the world sees food, a little bit".
"We definitely don't want to move backwards. We are moving forwards," he said.