Meat-free and delicious: Molten scotch eggs and pillowy gnocchi at The Botanic
There's plenty of meat on the menu, but we were surprised by how much we enjoyed the plant-based dishes at this airy, light-filled Raffles City restaurant.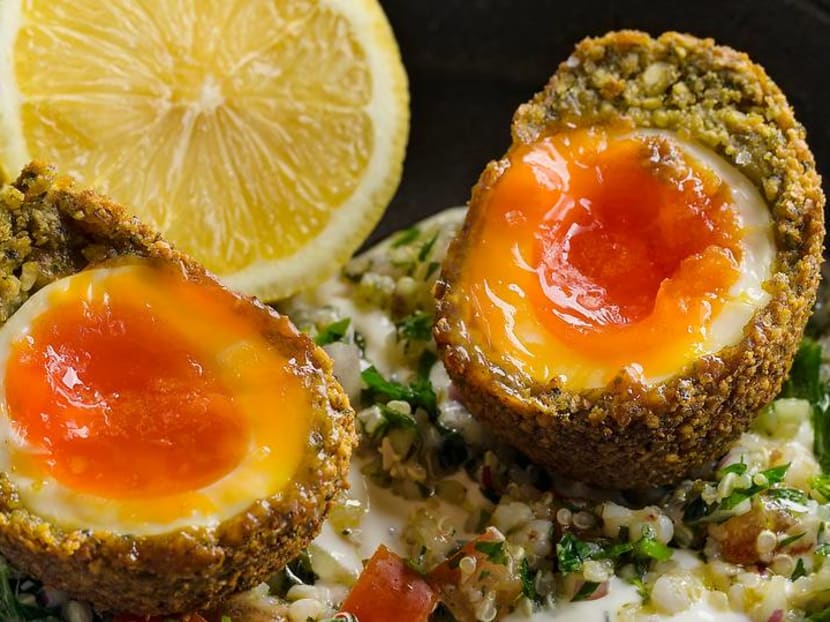 Put simply, they are potato dumplings. And nothing about that description suggests that these gnocchi (S$25) might be delicate, dainty or light. Yet, that's exactly what they were.
These pillowy parcels of silky creamed potatoes with surfaces seared to a splendid crisp were tossed with sliced spears of remarkably fresh asparagus, tendrils of tart preserved lemon zest and tiny sweet peas, all tumbled across a lush bed of fresh ricotta.
Never mind that it wasn't exactly light on the calorie count – this delicious vegetarian number made us feel like we were eating virtuously, and loving it.  
It was a feeling that struck us often throughout our meal here – surprise at just how much we were enjoying the meat-free dishes. Take the Scotch egg, that traditional sausage-covered hard-boiled egg which has never been something we'd write home about.
But here, the quivering organic free-range egg with a molten yolk (S$15) was cloaked in a mildly spicy falafel made from ground chickpeas and served with a tangy yoghurt sauce. The grassy Arabic flavours and ethereal textures gave us five minutes of discourse about rethinking our carnivorous inclinations.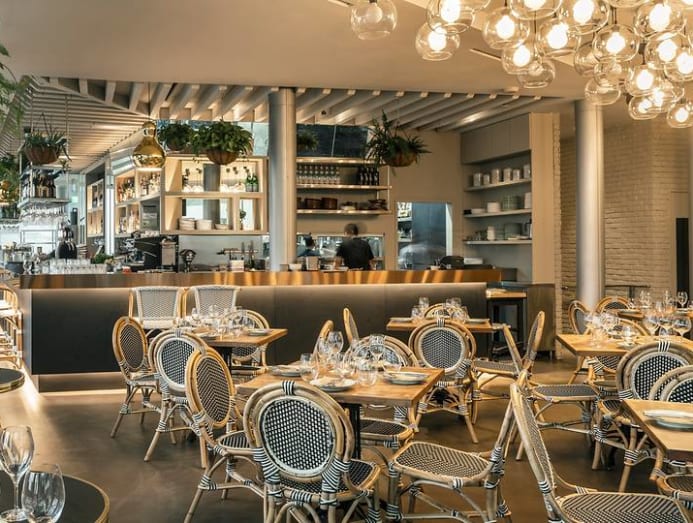 The Botanic opened last month and replaces Salt Tapas & Bar at Raffles City Shopping Centre. Following the departure of Australian chef and restaurateur Luke Mangan from the Salt brand, his Singaporean partners transformed the space and concept while retaining the entire team.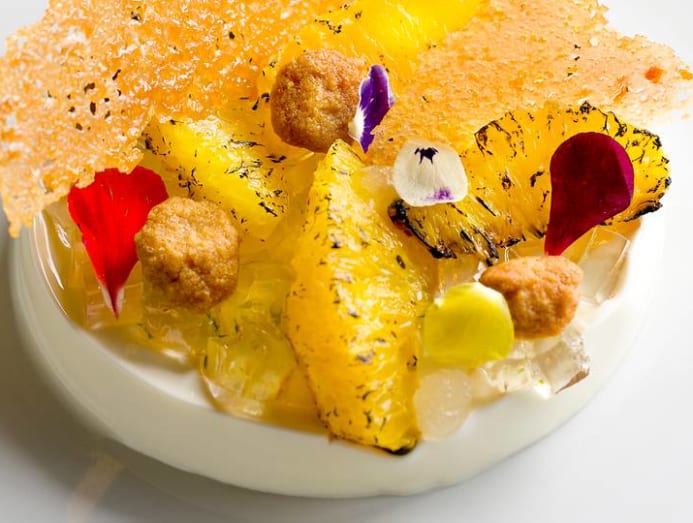 Group executive chef Shannon Binnie continues to head the team and has created an impressive menu that draws from his Australian heritage, his experiences in Asia and his vegan diet. When he became vegan two years ago, Binnie found his dining options limited when eating out. Hence his vegetable-forward menu at The Botanic.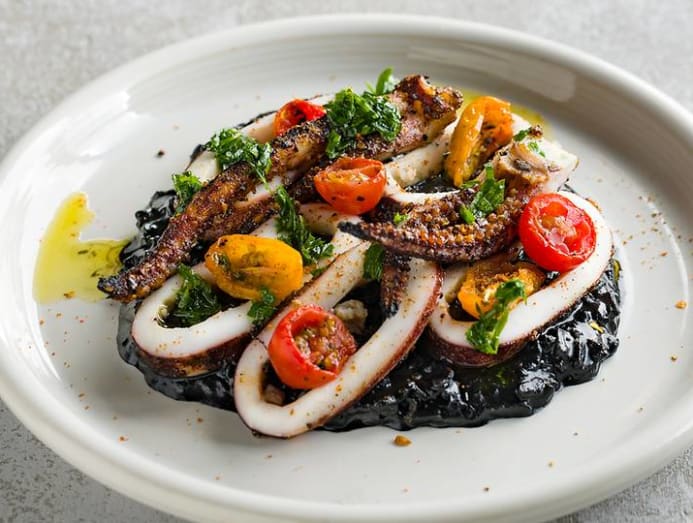 Vegetarian or otherwise, every dish we tried was impressive and pumped with bold, nuanced flavours. Grilled squid was served atop a gleaming bed of ink-stained risotto (S$22), the briny depth of which was brightened with piquant dried tomatoes. The squid itself was tender, succulent and smoky, giving us cause to forgive the overcooked rice.
To go with the food is a list of more than 20 sustainable, biodynamic and organic wines, some specifically sourced to introduce diners to more eco-friendly wine production practices. These include PengWine, a Chilean brand whose proceeds go towards helping education, medical support and clean potable water for families in Asia and Africa.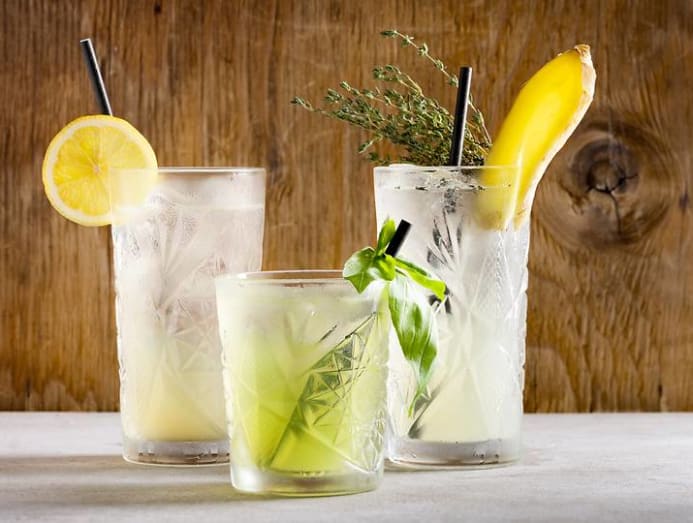 There are also pretty fruit-based cocktails and mocktails to sip on should you choose to while away an hour or three in the beautiful dining room tricked out like a tasteful conservatory with rattan chairs and hanging plants. Because it is tucked away and faces the road, The Botanic is a great place to escape the workday for a spell and watch the world go by.
The Botanic, #01-22 Raffles City Shopping Centre, 252 North Bridge Road