Pizza Hut Singapore now has army stew pizza, kimchi beef pepperoni melts and cheesy rice cakes
Just like army stew, this pizza has all the ingredients you'd expect including luncheon meat, 
tteokbokki (rice cakes) and of course, instant noodles.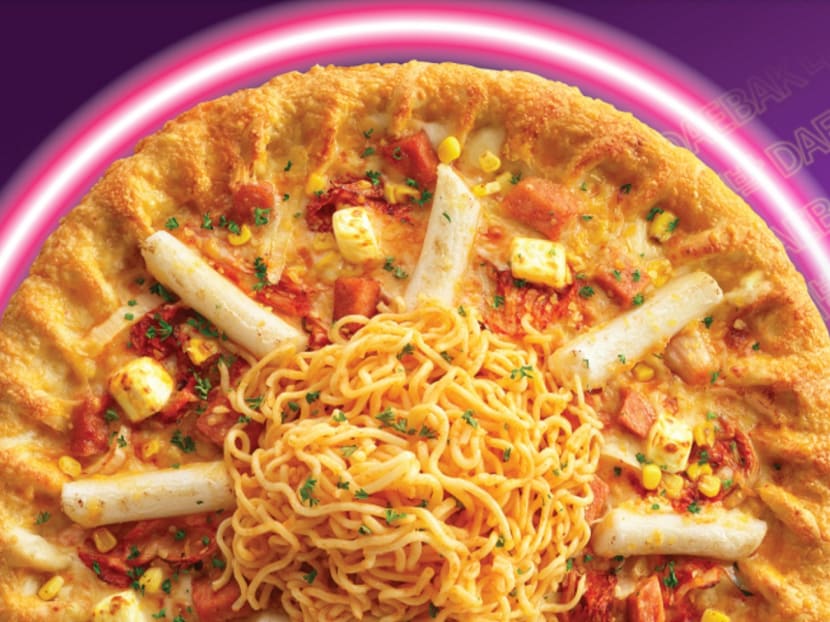 If you love Korean food and are looking to add a slice of excitement to your favourite dishes, this might just be the thing for you. Pizza Hut Singapore recently announced its new line of Korean-inspired menu items, including the Army Stew Pizza, Kimchi Beef Pepperoni Melts and Hot Jjang dip, which will be available until Nov 9.
That's right. Army stew on pizza.
So you'll be getting the usual suspects, like chicken luncheon meat, chewy tteokbokki, kimchi and ramyeon, served on a bed of decadent cheesy stuffed crust. As the ramyeon will be served separately, you can choose to layer it as a simple topping for the pizza or stir it together with the pizza toppings.
From now till Sep 24, dine-in and delivery customers can enjoy the regular version of this daebak (excellent) dish at just S$19.90 with the code DAEBAK.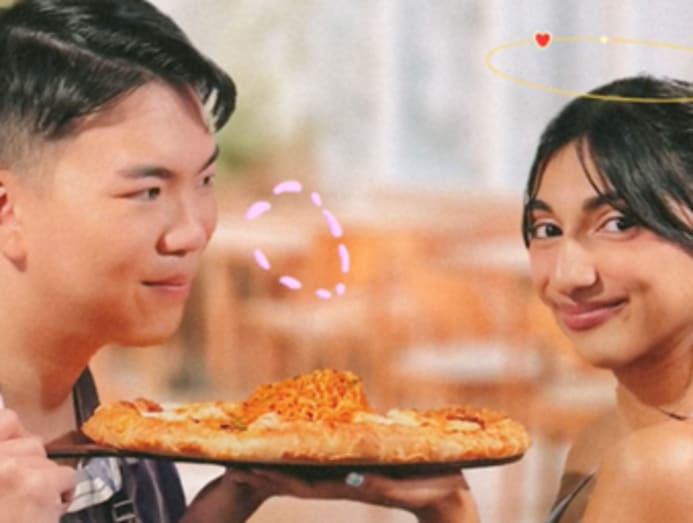 To celebrate the launch of these new menu items, Pizza Hut Singapore will be reviving its TikTok series, Your Slice Of Simple, but with a K-drama twist this time. The series follows the escapades of two friends: Sarah and Sam. In the finale of the first season, released in 2021, Sam finally confessed his feelings to Sarah who reciprocated them. Now, after two years, we'll finally see what the love birds have been up to.
With Halloween coming up, you can also stand a chance to win tickets to this year's Halloween Horror Nights simply by buying a K Party Box (which comprises an Army Stew pizza, a regular pizza, two sides and a bottled drink) using the code HHN11XCOKE on Pizza Hut's website or app from now till Oct 8.
Three lucky winners will each win a Universal Studios Singapore Halloween Horror Nights R.I.P. Tour and a dreamy one-night stay for two at Resorts World Sentosa Hotel Ora (valued at S$1,360). Fifteen other lucky winners will get a pair of Universal Studios Singapore Halloween Horror Nights Express Tickets (worth S$338).
You can check out Pizza Hut's new menu items on its website.