Pizza Hut Taiwan's latest offering is made with century egg, pig's blood cake
And you thought boba pizza was strange.
Fancy a slice of pizza with toppings of cilantro, century egg and pig's blood cake?
This unusual concoction is the latest creation from Pizza Hut Taiwan, which launched it on Tuesday (Jun 29).
In a Facebook post, it explained that "while the mix of ingredients sounded like they might not mix well, the melted mozzarella cheese does a good job of tying them together."
Yes, when in doubt, lots of cheese.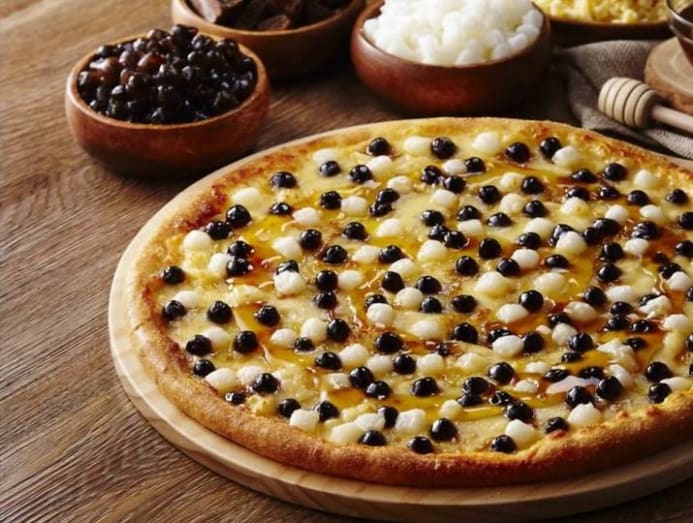 The Cilantro Century Egg Pig's Blood Cake joins the pantheon of pizza that the company's adventurous folks in Taiwan have assembled over the years.
Together with Domino's they've come up with flavours such as stinky tofu and spicy hot pot. And then of course, there's boba pizza, which, on hindsight, doesn't seem so weird now.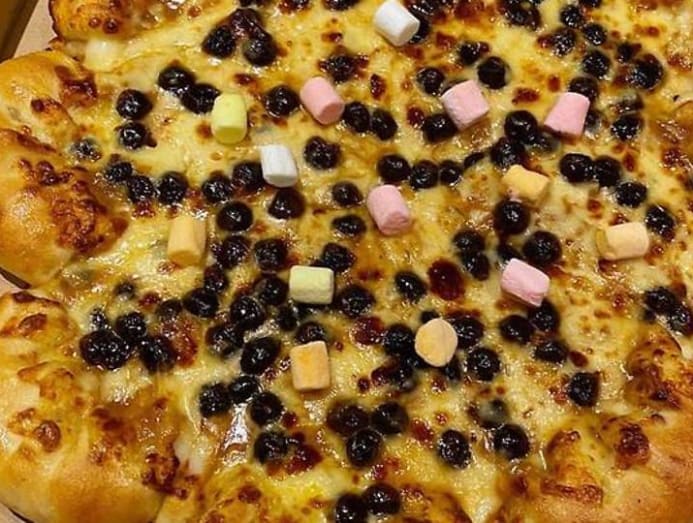 In 2019, both came up with their own versions. Domino's had its Black Sugar Pearl (which had tapioca pearls, mochi balls and honey). Pizza Hut had something similar but with an additional drizzling of tea-flavoured milk cream – which Singapore had a taste of in February, with Bubble Tea Blossom Pizza (this one had marshmallows).
Who's keeping their fingers crossed for an oyster mee sua pizza? Or not?