Handmade Polish pierogis by a Singaporean chef? It's all thanks to a family recipe
Summer Hill's Anthony Yeoh worked together with his half-sister Belinda, who delved into her Polish roots on her mother's side, to launch new takeaway line Belle Pierogi.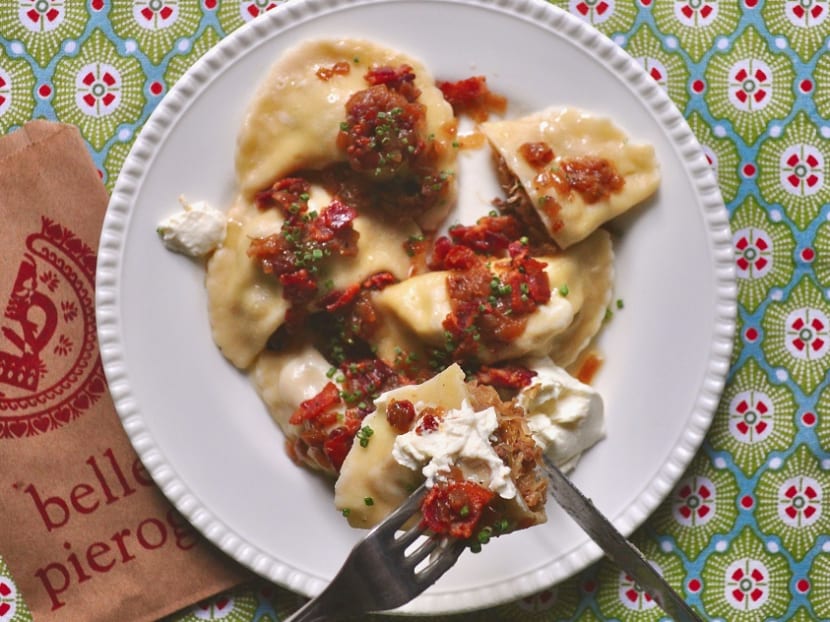 Summer Hill's Anthony Yeoh has launched a new takeaway line of handmade Polish dumplings, inspired by his family. Belle Pierogi is the latest brainchild of the Singaporean chef, who worked together with his half-sister Belinda, who in turn delved into her Polish roots on her mother's side, to come up with a smorgasboard of pierogi flavours. 
For the uninitiated, pierogis are stuffed dumplings fashioned as little half-moon parcels, made with chewy wheat-based dough and different fillings of both the sweet and savoury varieties.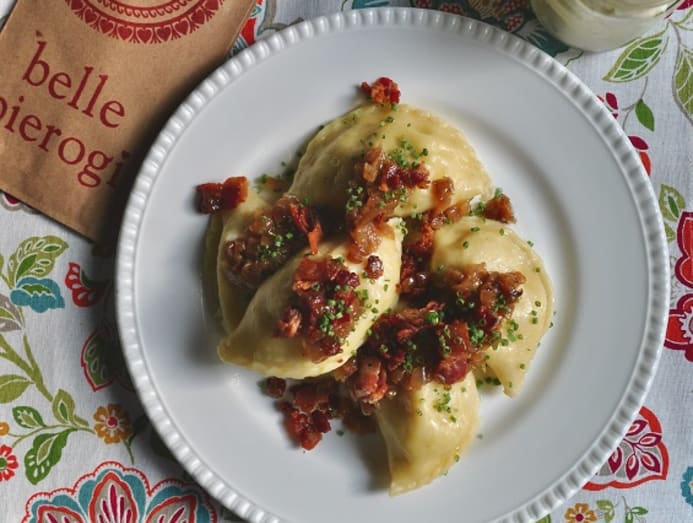 Belle Pierogi boasts four flavours, including Ruskie (mashed potato and cottage cheese), Kapusta (sauerkraut, dried porcini and minced milk-fed veal) and Szpinak (creamed spinach and mushrooms). They are traditionally garnished with bacon, caramelised onions and sour cream.
There is also a sweet pierogi option – the Czeresniami is filled with a sweet cherry compote and sour cream. All skins are made from scratch along with the fillings, and then hand pressed.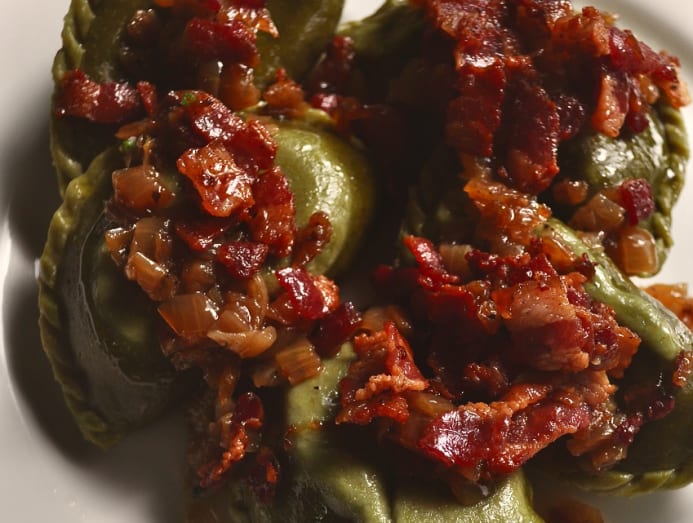 Yeoh told CNA Lifestyle that kicking off, he hopes to keep Belle Pierogi as traditional and authentic as he possibly can.
"There will be no modern takes on Polish cuisine here. The idea is to start off with an experience that is authentic, different but also familiar. And dumplings are easy, family-friendly eats in any culture," he shared. "My sister would kill me if I started mixing cheese and kimchi with the sauerkraut filling off the bat."
He added: "I got to film a TV show where we cooked with Polish expats in Singapore. We made hundreds of pierogi for the Polish community here. And they impressed upon me again and again that this is not a solitary activity. The entire family comes to lend a hand. And I love that idea - this is something from my family that I'm bringing to yours."
Currently sold as ready-to-eat takeaways, Yeoh aims to develop Belle Pierogi into a retail line,  sold as frozen for customers to have on hand, ready to drop into a pot of boiling water or pan-fried. The pierogis will also be included on the menu at Summer Hill's new upcoming location on Orchard, which will be announced on a later date.
Belle Pierogi is available for islandwide delivery or takeaway via the Summer Hill app or whatsapp +65 8690 5907.