Putien turns 20: The story of a humble coffeeshop that became a Michelin winner
From its Kitchener Road roots serving food from China's Fujian province, the proudly Singaporean brand is taking on the world – with Gen Y folks at the helm.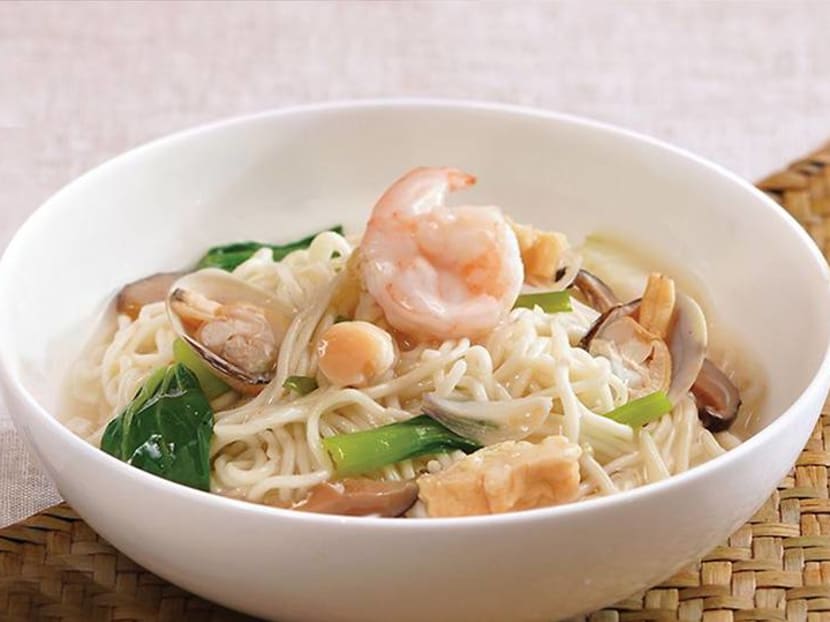 You could say that the restaurant business is in Fong Chak Ka's blood. Much of his childhood was spent at his father's coffeeshop along Kitchener Road, watching his parents work and running food from kitchen to tables.
By the time he was a teenager, that coffeeshop serving the food of Putien, his father's Chinese hometown, had grown into a restaurant with several outlets across Singapore.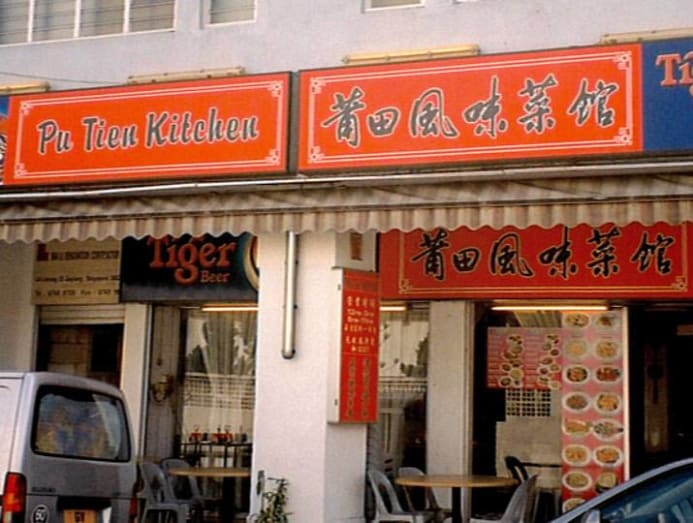 The restaurant was so much a part of Chak Ka's upbringing that when he went to pursue a degree in Business Administration at the University of California Irvine in the United States, he found himself unconsciously observing the value propositions of every restaurant he visited.
Those observations would later inform his phone conversations with his father, during which he discussed how they might translate to improving their family business in Singapore.
When contemplating his potential career during his last year of university, it dawned on Chak Ka that he had an established platform at home, ready and willing for him to enter its fold.
"I'd always been reluctant about joining the family business," he told CNA Lifestyle.
"As a child, I only worked in the restaurant to earn money to buy stuff that I wanted. My dad is strict when it comes to food-handling, so when I messed up, he'd get angry and throw out the dishes or scold me in front of everyone. (To me), it was a physical job, running food and serving tables. I didn't feel like there was any professionalism in it at all."
But join the business he did. When he returned to Singapore in 2018, Chak Ka joined Putien as the assistant to the vice president of operations.
"I picked up the job quickly because everything felt familiar. It didn't take me long to catch up on what I had missed after four years of being away," the 28-year-old added.
And that was how Putien became the second-generation Singaporean family business that it is today. Chak Ka now serves as Putien's VP of operations, which sees him keeping tabs on the running of each outlet, as well as research and development. 
A TASTE OF HOME
Putien was started by Fong Chi Chung in 2000, when he found himself missing the food of his hometown in China's Fujian province. Despite having no F&B experience, he felt confident that Singaporeans would enjoy the food that he so loved and hired chefs from Putien, many of whom still work for the company today.
Their signatures were winners among food-loving Singaporeans. Chi Chung's personal favourites, Fujian lor mee (stewed noodles), bian rou soup (fine pork dumplings in broth) and stir-fried yam, still sit on the menu.
These are as loved by his customers as the seasonal dishes his restaurants dish out year after year, such as the Duotou clams of summer, autumnal eels, and Jiangkou oysters that make their appearance in winter.
By 2005, the eatery had expanded to its adjacent unit and to the floors above the shophouse. In 2006, it opened its second outlet at VivoCity Food Republic and its first overseas outlet in Central Jakarta. Today, the company's footprint sprawls China, Malaysia, Hong Kong and Taiwan.
ROOM TO GROW
Like most small businesses, Putien's early struggles were centred around growth and training. The company found help from what was then SPRING Singapore (now Enterprise Singapore), the government agency championing enterprise development.
"A huge reason for the initial expansion actually stemmed from them reaching out to offer assistance for the (stall's) upgrade," Chi Chung said. Trust Singaporeans to recognise good food when they see it.
Today, those challenges have been side-stepped by the company's owner-operated outlet manager model, which sees managers entrusted with key financial and strategic decisions relating to their outlets.
"This revamp has brought numerous advantages, including more efficient transmission of information since there is no need to go through multiple levels of management," explained Chak Ka. "As for the employees, the de-centralisation in our management model provides more opportunities for growth."
The company also established an attractive profit-sharing scheme that extends to every employee to motivate them to optimise their outlet's performance and profit margins. Part of this scheme is an incentive for outlet managers to groom assistant outlet managers for deployment to new outlets.
"As (the outlet managers) receive a share of the profit from the new outlets helmed by the assistant outlet manager they've coached, this leads to salary scales that are much higher than industry standards. Top-performing outlet managers bring home as much as S$200,000 a year" he added.
STAR INGREDIENTS
Today, 20 years since he started his coffeeshop eatery, 51-year-old Chi Chung now thinks of himself as a coach to his employees. "A typical day for me is mostly about sourcing and upgrading of the good ingredients that we use for Putien's food," he said.
Those ingredients are indeed the backbone of the restaurant's early success. Chak Ka said: "Back when my father started Putien, not many Singaporeans knew what Putien cuisine is. At that time, we tweaked the flavours slightly to cater to local tastes, but my father's idea was always to use the best ingredients we can find. It doesn't matter how good we cook; it matters how good our ingredients are. That's why our food is consistent."
That quality and consistency has not only won Putien a regular following but also a Michelin star for its original outlet at Kitchener Road for four consecutive years since 2016.
"I think the measure of our success is really the recognition we receive from our customers," said Chak Kar. "At (the Kitchener outlet), we have many regular customers who have given us constant support. How we know we are doing well is that they always come back. Our focus is to take care of the customers in the best way we can. That's what drives us and may be the reason for the (Michelin) star."
HOME AND AWAY
Come December, Putien will open its 15th outlet at Marina Bay Sands and another at Westgate early next year. Plans to enter the Japanese market are also underway, while the company assesses its options in America.
A proudly Singaporean brand, Putien hopes to bring our island's culture to the rest of the world, which explains a "Uniquely Singapore" section featuring quintessential dishes such as chilli crab and durian desserts in its menus at its overseas outlets.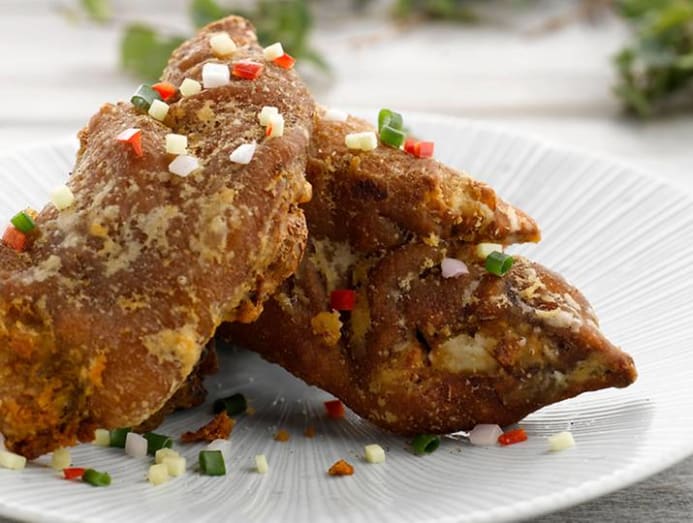 The business looks set to continue to run through the family's roots as Chi Chung's youngest son Chak Wai, 26, is also part of the enterprise. "It makes me very glad that my sons also possess interest in the F&B industry," he said. "As for whether they would eventually take over the business, it all boils down to their effort and abilities."
In the meantime, it is full steam ahead for Putien as it continues to forge its path across the globe.