Celebrity chefs Alain Ducasse, Anne-Sophie Pic, Jereme Leung to open restaurants at Raffles Hotel
BBR, La Dame de Pic and yi are among the new dining concepts that will be available once the hotel, which is undergoing renovation, opens its doors in 2019.
The local culinary scene gets another star-studded boost as Raffles Hotel announced on Monday (Aug 13) its new restaurant line-up, including those by celebrity chefs Alain Ducasse, Anne-Sophie Pic and Jereme Leung.
BBR by Alain Ducasse will be the acclaimed French chef's first Mediterranean sharing and grill concept, and will be located at the hotel's 122-year-old Bar & Billiard Room.
Meanwhile, fellow French chef Pic will be making her Asian debut with La Dame de Pic. Located in the hotel's dining room in the main building, it will feature one of the world's top female chef's culinary signatures that takes the cue from her birthplace in the Rhone Valley.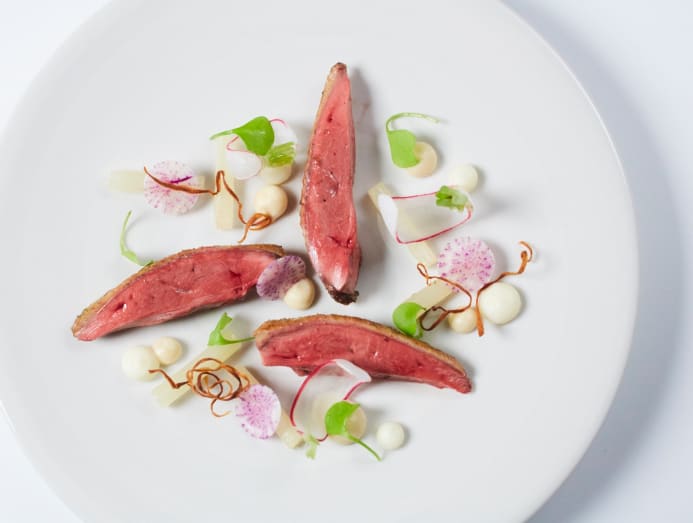 Singaporean master chef Jereme Leung returns with his contemporary Chinese restaurant yi, which will be at the newly restored Raffles Arcade and will feature Cantonese classics as well as adaptations of ancient Chinese delicacies.
"Continuing with our tradition and commitment of the highest level of friendly, engaging and anticipatory service, we are more than excited to introduce concepts with partner chefs, who have a reputation of operating successful venues around the world, while at the same time, creating culinary experiences that are new and distinct to Singapore," said Christian Westbeld, General Manager, Raffles Hotel Singapore, in a media release.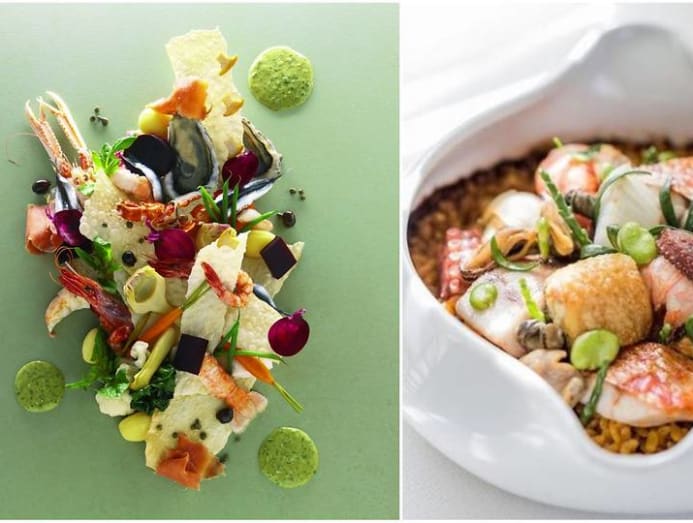 The 131-year-old hotel, which is currently undergoing restoration, is set to open during the first quarter of 2019.
Aside from the three restaurants, another new dining concept will be Butcher's Block, which will showcase high-end single sourced meats.
Six other bars and restaurants will be making its return at Raffles Hotel, including the North Indian dining spot Tiffin Room; heritage bar Long Bar, with its iconic Singapore Sling cocktail; The Lobby; Writers Bar; Raffles Courtyard; and the newly renamed Ah Teng's Cafe.
"I could not dream of a better location than the landmark Raffles Hotel Singapore to bring the Ducasse restaurant experience for the first time to Singapore," said Ducasse in the media release. A giant in the international culinary world, the 61-year-old chef has 21 Michelin stars to his name and around 20 restaurants in seven countries, including his famous spots at London's Dorchester, Paris' Palaza Athenee and Monaco's l'Hotel de Paris.
The 49-year-old Pic, who is best known as France's only female chef with three Michelin stars, said: "Making our debut in Asia at Raffles Hotel Singapore is a very natural choice for me. Like Raffles, the Pic family's culinary heritage spans more than a century."
Finally, 46-year-old Leung's yi marks a return to Singapore, where he had spent his early years working.
"While I have lived abroad for most of my career, the formative years which I spent working in Singapore and Hong Kong were so important to defining my approach and style of cooking. Opening yì by Jereme Leung at Raffles Hotel Singapore is an honour and I am excited to be able to work with some of the best minds in the Singapore industry and present my personal take on Chinese cuisine," said the chef, who is also known for being a judge on MasterChef China and for hosting TV food shows in China.