Former national footballer Rafi Ali closes his popular Ali Nachia Briyani Stall
"We're sad but life is like that lah, things must come to an end," said Rafi, whose father started the family-run stall at the old Tanjong Pagar Railway Station in 2002.
For those who are still planning to head down to ex-national footballer Rafi Ali's famed hawker stall Ali Nachia Briyani Dam, we are sad to say that it is now permanently closed. The stall was well-loved for serving hearty, tasty biryani topped with mutton, fish and chicken.

It was started by Rafi's father Mohammed Ali Latif, 72, at the old Tanjong Pagar Railway Station in 2002 before shifting thrice. Last June, Rafi and his family moved their business out of their longtime Tanjong Pagar neighbourhood to an industrial canteen in Kaki Bukit. There, they ran a four-month promotion giving customers S$2 off their biryani.
REASON FOR CLOSURE
Speaking to 8days.sg, Rafi says he is in the process of clearing out his Kaki Bukit unit to hand it back to his landlord. As for why he decided to close his famous stall, the 50-year-old shares that there are several reasons. Manpower is the main issue, as Rafi cannot get enough help for the backbreaking work of cooking biryani from scratch. "The workload is heavy… The pots, the pans, everything," he said.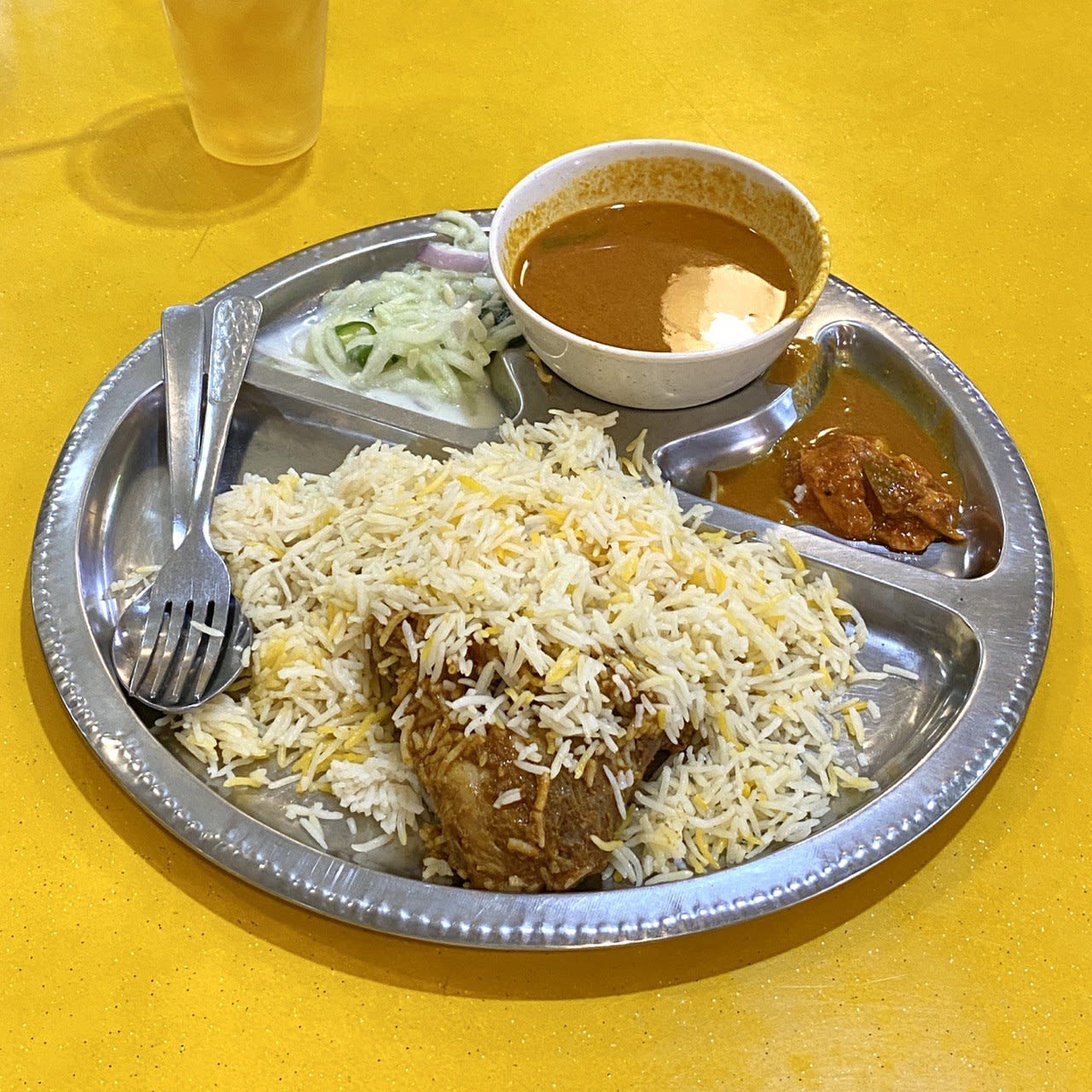 While carrying massive pots of mutton and rice that weigh over 40kg at his stall, Rafi injured his back. He recalled: "One day my back just got 'jammed' and I couldn't stand up. The doctor gave me an injection and said it was a strain. He said I cannot carry heavy stuff anymore, so there was nobody to run the stall."
TIRING WORK
His elderly parents also found it increasingly challenging to work as hawkers in their advanced years. "No workers, very difficult. It's very tiring for my parents, especially my mum, to help at the stall," said Rafi.

Reluctantly, his family decided to call it a day. "All of us felt it was very sayang (Malay for 'a pity') to close but… tsk. My parents are not getting any younger. Health is much more important. I myself also find this work very tough," Rafi told 8days.sg with a laugh. "It's sad but life is like that lah. Things must come to an end."

He also notes that biryani is a very rich dish that most people won't consume daily, but his plans to expand his menu were thwarted by the manpower crunch and the need to tackle other overheads like paying rent. "If we want to serve more food, we must have more manpower and money," he pointed out. "We took everything into consideration. Then my dad said okay lah, don't waste time, just close the shop."
INFLATION WOES
Another main reason for the closure is the skyrocketing prices for ingredients. "Everything is very expensive now. Suppliers just take things for granted. They increase their prices for Chinese New Year, or if there is a shortage of something. The price of rice went up because the mountains in Pakistan flooded," Rafi lamented to 8days.sg. "We cannot do anything lah, bro. At this moment, with the prices so high and stuff, I think it's not feasible for us to run the shop."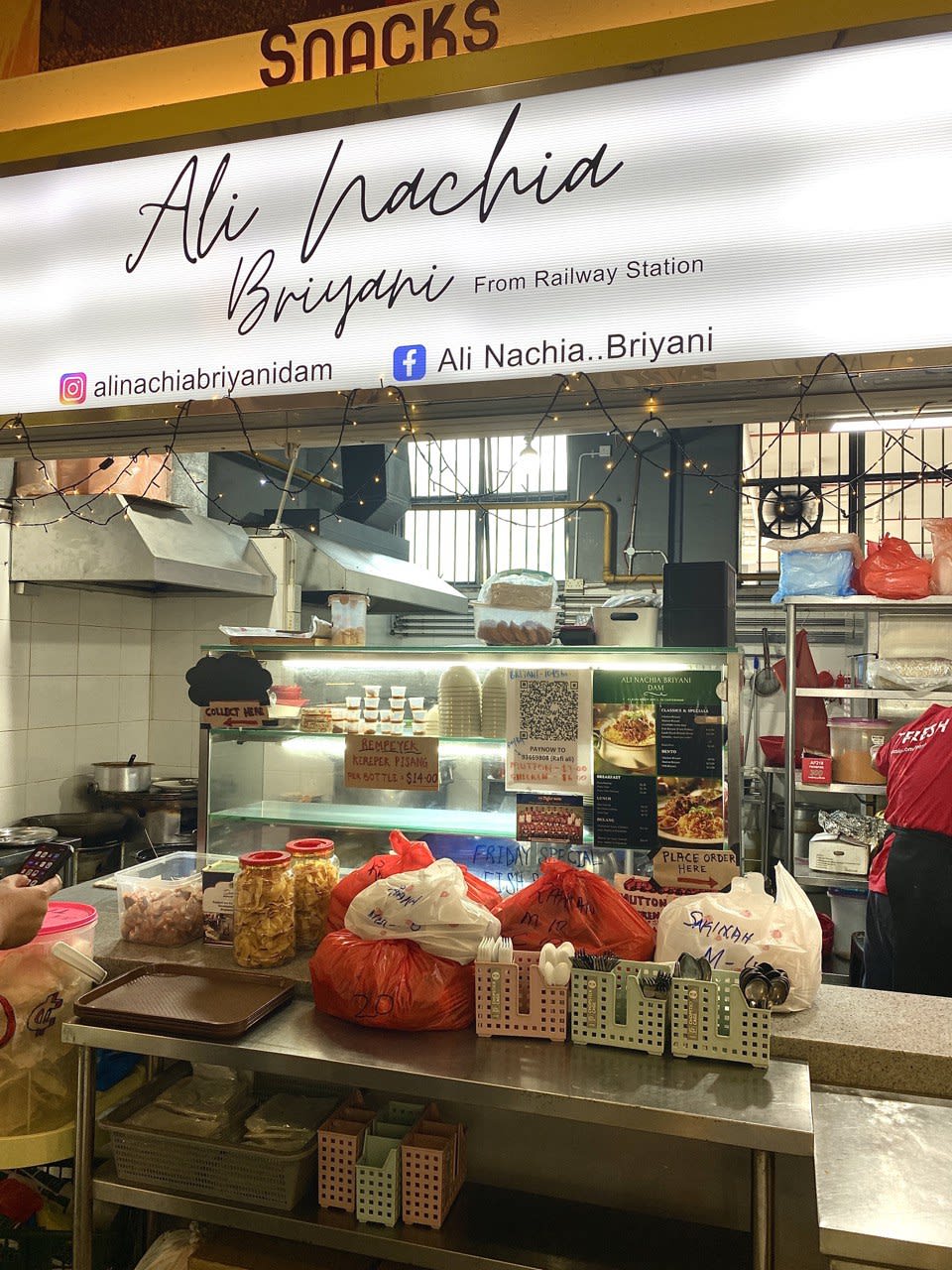 Rafi, who is currently not coaching football, is taking a short break before planning his next career move. "There are a few options but I'll see what I can do. See how things go lah," he said. One such option is to convert his family's F&B business back to its original concept as a wedding caterer.

"My parents started out cooking for weddings when I was in primary school. Wedding catering would be ideal, because we can choose our timings [when accepting orders] and cook everything at one go. It's less tiring that way," he opined. "When you run a hawker stall, you are always preparing for the next day." That said, he doesn't rule out reopening his biryani stall in the future. "If the prices are okay," said Rafi.
This story was originally published in 8Days.