What does TV food really taste like? We tried baking Phoebe's cookies from Friends
All that extra stay-home time watching Netflix made one hungry CNA Lifestyle writer wonder if all that on-screen food was actually legit. Watch the video to see her amateur cooking skills put to the test.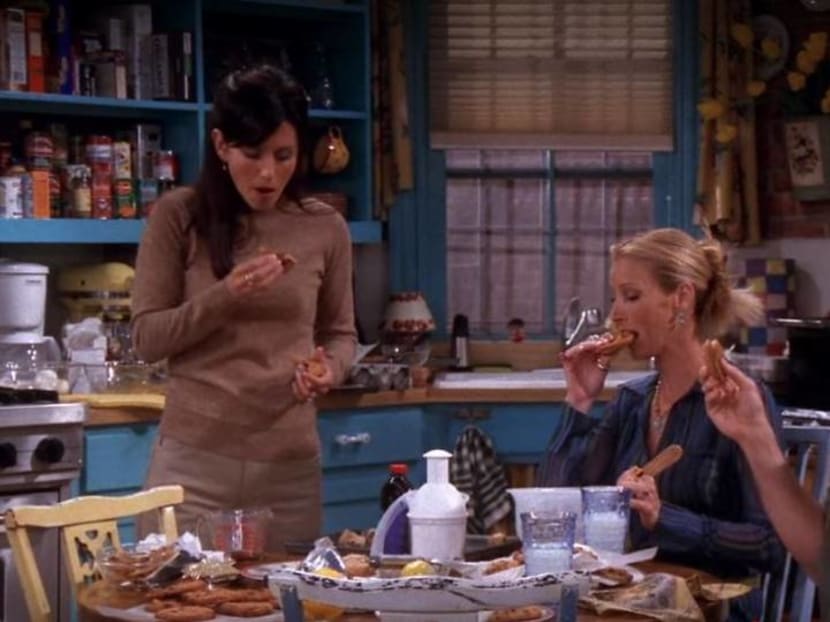 Hands up if you've ever found yourself wondering what the food in the movies and on TV actually tastes like.For a movie and TV addict like this writer loaded with extra stay-home time, binge-watching during a global pandemic has turned into a dangerously ravenous affair. On a nightly basis.

Armed with the quest to satiate constant and ridiculous cravings of on-screen food, one only needed to look to the Internet for answers – which pointed me in the direction of YouTuber, filmmaker and self-proclaimed "wannabe chef" Andrew Rea of the rousing online series Binging with Babish.
Named after the West Wing character Oliver Babish, Rea tries to recreate dishes seen in your favourite movies and TV shows as closely as possible to the original, be they animated or live-action.
Inspired and motivated, I decided to do the same one day – because if this "tabao" queen who failed secondary school Home Economics class can do it, so can you.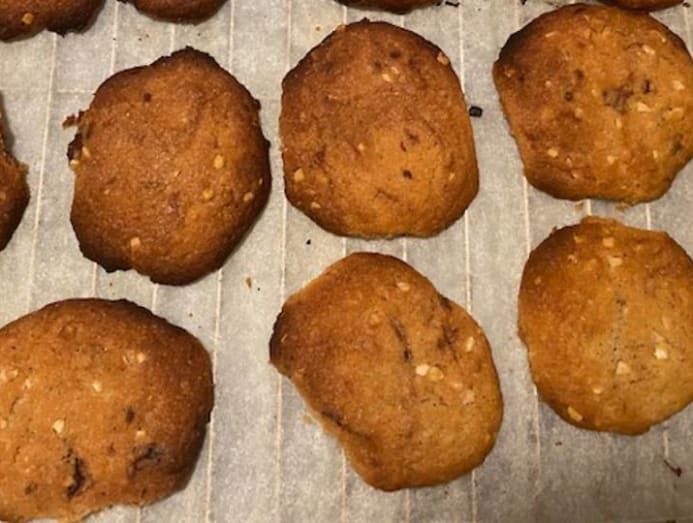 After all, there's no reason to fear the kitchen if you are simply armed with the right recipe, right?

With the classic TV sitcom Friends as an evergreen favourite, and pretty much my perennial white noise, I decided my first attempt at re-creation was to try Phoebe's grandmother's cookie recipe from the Season 7 episode The One With Phoebe's Cookies.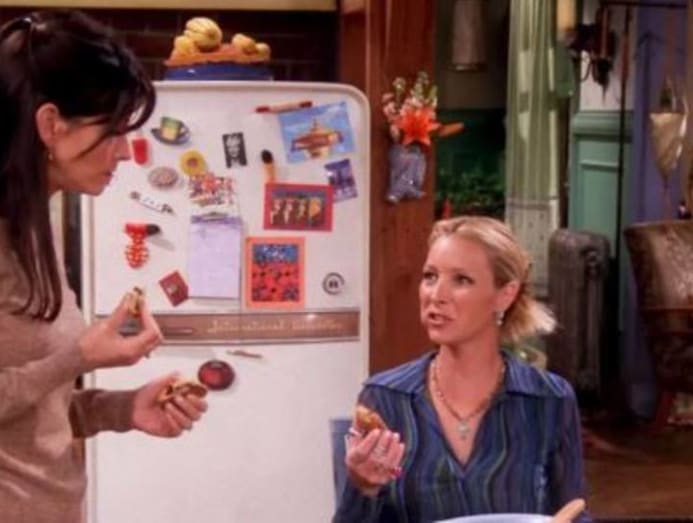 For those living under a rock, this is the episode where Monica (Courteney Cox) goes to great lengths to try to unlock the secret of Phoebe's (Lisa Kudrow) coveted family cookie recipe which was destroyed in the fire. Twenty-two batches later, it turns out that recipe is none other than the official Nestle's Toll House cookie recipe found printed right on back of the chocolate chip package itself.

So was it a disaster? Did I have to make 22 batches to get it right? Watch the video to find out how I fared (and how others thought it tasted). Because even though Joey doesn't share food, we do!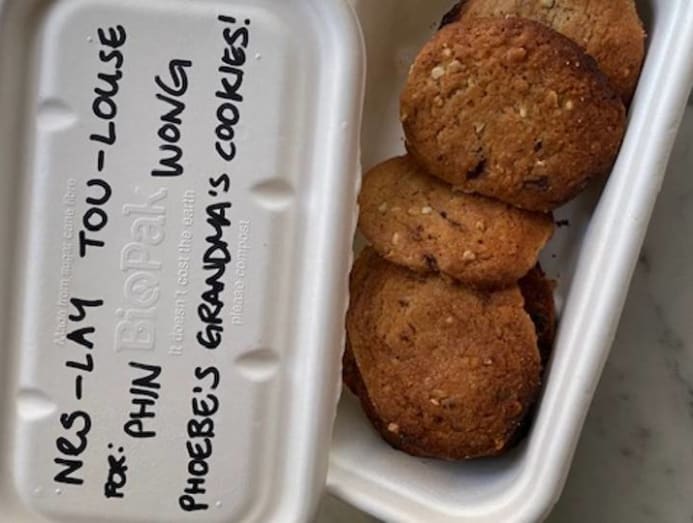 If you're keen to try it out for yourself, you can always just go look at the back of a Nestle Toll House bag. But here's the official recipe for you just in case.
PHOEBE'S GRANDMOTHER'S COOKIES
Skill level: Easy
Prep time: 15 minutes
Cooking time: 9 minutes
Ingredients
2 1/4 cups all-purpose flour
1 teaspoon baking soda
1 teaspoon salt
1 cup (2 sticks) butter, softened
3/4 cup granulated sugar
3/4 cup packed brown sugar
1 teaspoon vanilla extract
2 large eggs
2 cups (12-ounce package) Nestle Toll House Semi-Sweet Chocolate Morsels
1 cup chopped nuts
Instructions
1. Pre-heat oven to 375 degrees Fahrenheit (190.5 degrees Celsius).
2. Combine flour, baking soda and salt in small bowl.
3. Beat butter, granulated sugar, brown sugar and vanilla extract in large mixer bowl until creamy.
4. Add eggs into mixer bowl, one at a time, beating well after each addition.
5. Gradually beat in the flour mixture from the small bowl.
6. Stir in morsels and nuts into the mixture.
7. Scoop up into balls using a rounded tablespoon and place on ungreased baking sheets.
8. Bake for 9 to 11 minutes or until golden brown. Cool on baking sheets for 2 minutes; remove to wire racks to cool completely.
For pan cookie variation (for 4 dozen bars)
1. Pre-heat oven to 350 degrees Fahrenheit (176 degrees Celsius).
2. Grease 15x10-inch jelly-roll pan.
3. Prepare dough as above.
4. Spread into prepared pan.
5. Bake for 20 to 25 minutes or until golden brown.
6. Cool in pan on wire rack.
For slice and bake cookie variation (for 5 dozen cookies)
1. Prepare dough as above.
2. Divide in half and wrap in waxed paper.
3. Refrigerate for 1 hour or until firm.
4. Shape each half into 15-inch logs and wrap in wax paper.
5. Refrigerate for 30 minutes. (These can be stored up to a week in the fridge or up to 8 weeks in the freezer.)
6. Preheat oven to 375 degrees Fahrenheit.
7. Cut into half-inch-thick slices then place on ungreased baking sheets.
8. Bake for 8 to 10 minutes or until golden brown.
9. Cool on baking sheets for 2 minutes; remove to wire racks to cool completely.