What does the Singaporean head chef of world's best Noma make sure to eat while he's back home?
While in town for a short visit of less than a week, Kenneth Foong shared with us all the local food he makes it a point to savour.
Noma's Singaporean head chef Kenneth Foong was recently back home for a few days to see his family for the first time in years, and needless to say, one of the things at the top of his agenda was to get his fill of his favourite local food.
 
While here, he visited restaurants like Burnt Ends and Sommer, but mostly, he was all about loading up on hawker eats like fried dough sticks and zi char.
"I do cook a lot at home (in Denmark), but I would say the best versions are just facsimiles of things you'd get back home. I just dial it in in terms of flavour profiles," the 33-year-old told CNA Lifestyle.
He stocked up on stuff to bring back to Copenhagen, like "two jars of kaya" and "a good clay pot" from Chinatown. And besides spending time with friends and family, he also indulged in the very Singaporean pastime of "shopping for sh*tty stationery at Daiso".
These are his must-eats while he's home.
PEKING DUCK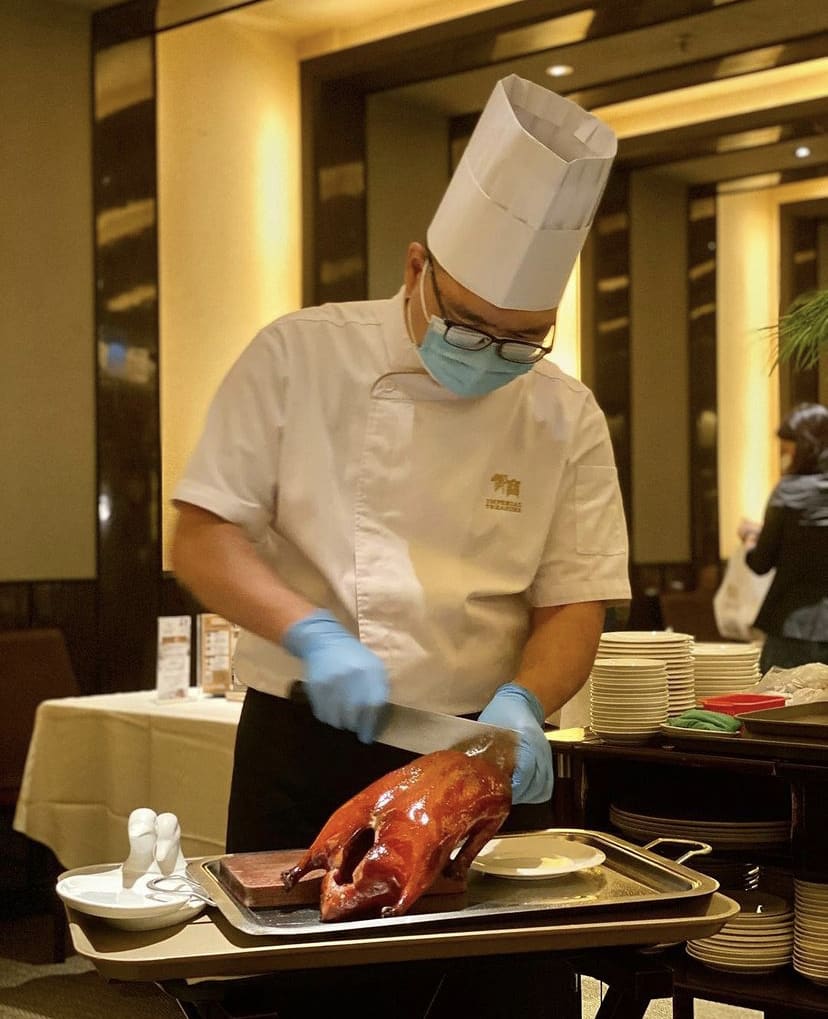 "The first one I always do is probably peking duck at any Imperial Treasure branch. There's something about just sitting around a table and watching this performance art of someone rolling this perfectly lacquered duck out; carving it; you sandwiching it; someone bringing a bottle of wine. It's very close to my heart. I've done it many times and I always have an incredible time."
DIM SUM
Dim sum is something I've eaten constantly growing up on Sunday afternoons with family. They would go to church and we would meet them after for delicious morsels of perfectly cooked dumplings. And the speed is a delight – you're in and out in an hour and 40 mins. On this trip, I took my parents to Wah Lok, which is a bit more upscale, at Carlton Hotel. That was really nice – to have familiar bites of food with parents.
ZI CHAR
Zi char is really what I've been eating the most. We had dinner at Alexandra Village, one of my childhood faves. We go there and order same thing all the time: Sam lou hor fun (rice noodles with sliced fish and beansprouts), har cheong gai (prawn paste chicken). The day before, I tried (zi char eatery) JB Ah Meng for first time. I went with a friend and had pepper crab. For me, that is quintessential Singaporean food and the flavours of home I crave.