Fancy listening to Michael Jackson and Primal Scream while tucking into Michelin-starred food?
Restaurant Story's Tom Sellers from the UK has set up a residency at the National Museum of Singapore's Flutes Restaurant where you can dine on excellent food matched by a seriously cool music playlist.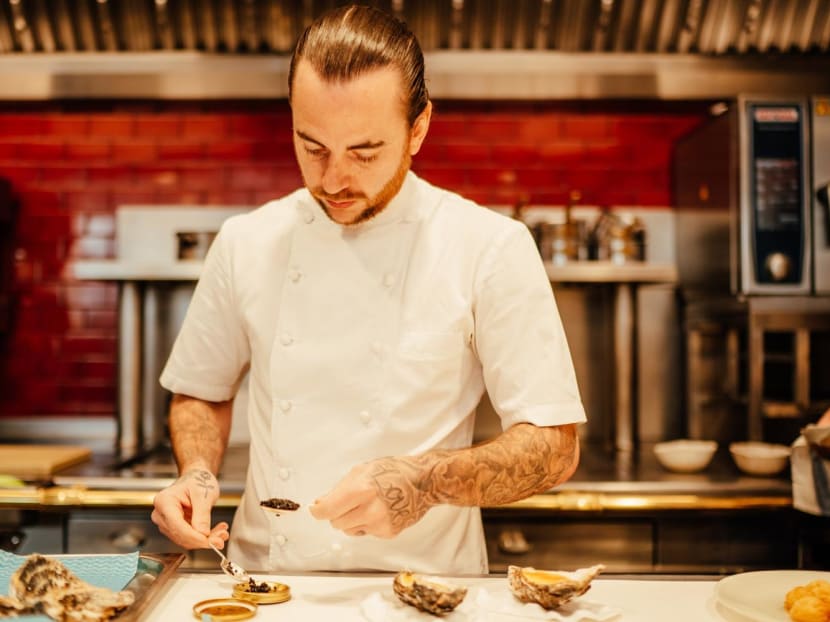 Imagine listening to some gospel-tinged rock, say Primal Scream's Moving On Up, while tucking into a dish of delicate scallops, brandished with cucumber ash, elderflower, horseradish and caviar at the National Museum of Singapore. 
That is exactly how two Michelin-starred chef Tom Sellers wants Singapore to enjoy his food as he brings his famed Restaurant Story menu, paired with a specially curated playlist, to town.
Restaurant Story is a fine dining restaurant in London that's known for Seller's innovative tasting menu comprising dishes inspired by the British seasons and either a moment in Seller's life or the provenance of an ingredient.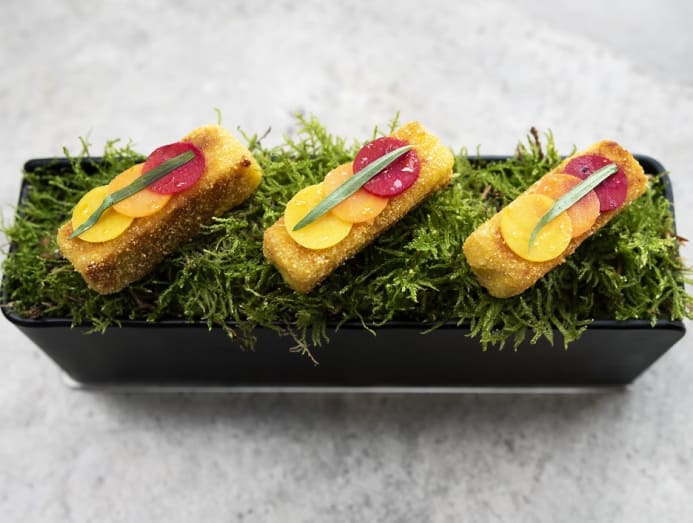 Currently in Singapore with his core team of chefs and front-of-house staff for his first full-length Asian residency over four weeks, Sellers is determined to recreate the UK restaurant's aspirational and interactive dining experience here.
The Singapore residency, held at Flutes Restaurant, features his signature dishes such as the Rabbit Sandwich (inspired by his father's rabbit stew), Paddington Bear (his take on Paddington Bear's favourite food, marmalade sandwich) as well as a scallop with caviar dish inspired by his time in Noma. The food, as the chef put it, promises to be progressive and playful, with inspiration gleaned from its location.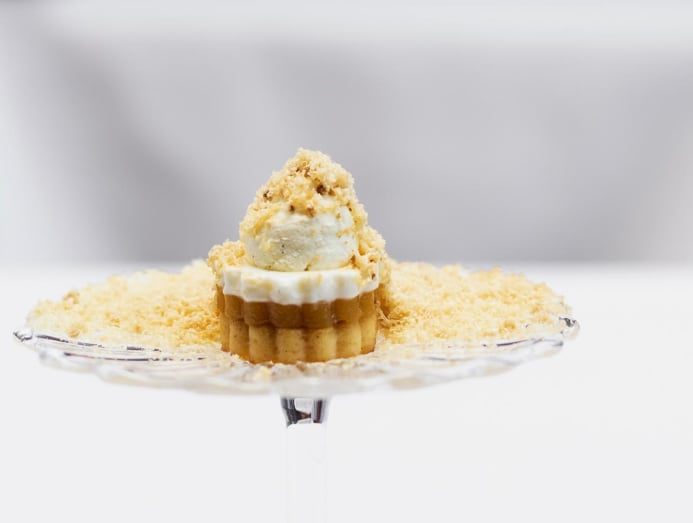 "What we will bring to Singapore – the energy, the vibe, the way we're going to serve the food – is going to add something special to the national treasures found at the museum," said Sellers. "The chance to tell a culinary narrative in the context of Singapore's oldest museum and one of the city's architectural icons is truly an amazing opportunity."
He added: "Food is integral to any cultural experience, and so being within the museum, it is important for us to curate and deliver an exceptional menu for Singapore."
And then you've got Restaurant Story's music playlist that guests listen to while dining. Sellers collaborates with other world-renowned chefs (such as Gordon Ramsey and Thomas Keller) and musical artistes to select songs that he believes bridge the gap between food and music to deliver a multi-sensory meal.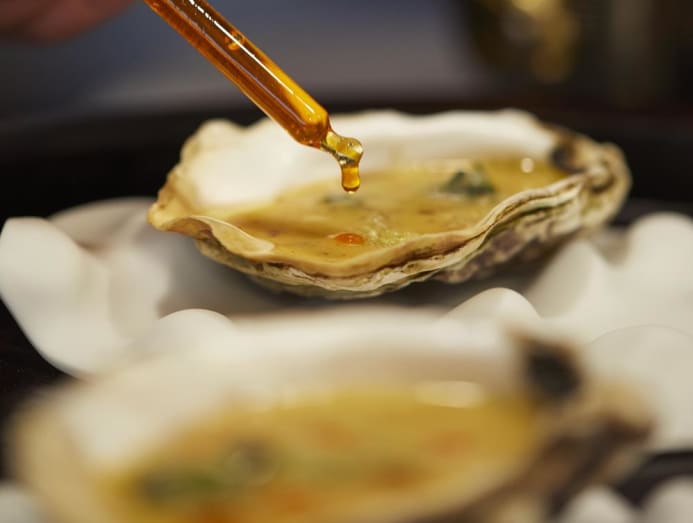 So what's on rotation? For Singapore, diners will be treated to songs selected by Ramsey (the aforementioned Primal Scream song) and Keller (Lionel Richie's Dancing On The Ceiling), as well as Dire Straits' Sultans Of Swing, Stormzy's Crown, MGMT's Kids, Of Monsters and Men's Little Talks, The Kooks' Naïve and Deacon Blue's Dignity  –  all while tucking into succulent A5 Wagyu beef marinated for an hour in shio koji, and then barbecued and served with crispy kombu (Japanese seaweed), seasoned over sake poached plum, and topped with grated ox tongue pastrami.
"It's all about finding a narrative or story behind why we play that music day-to-day in the restaurant," said Sellers.
The Restaurant Story residency is at Flutes Restaurant until Apr 29. Prices start from S$268++ for a six-course lunch, and S$398++ for an eight-course dinner.