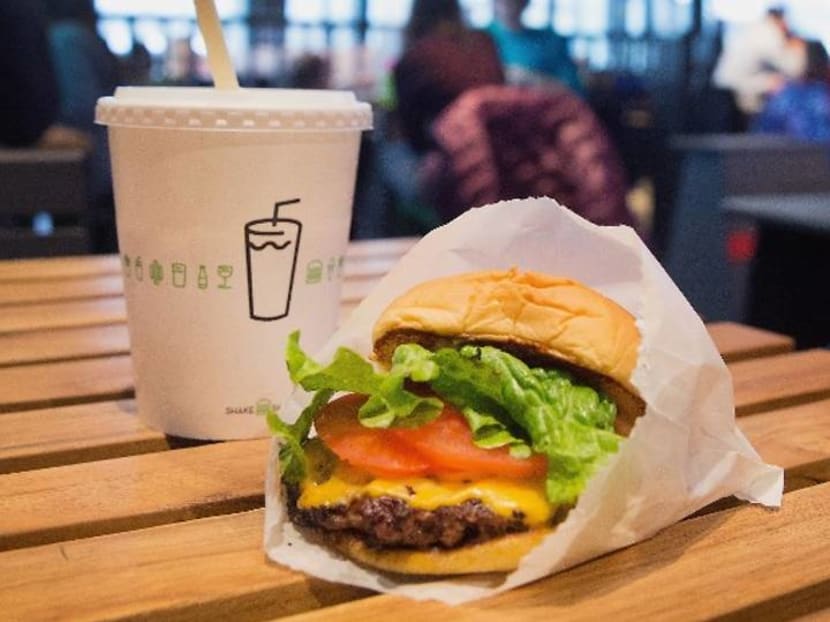 American fast food chain Shake Shack will open its first outlet in Singapore next year, it said in a news release on Wednesday (Oct 10). 
The restaurant will be at Jewel Changi Airport, the upcoming S$1.7 billion mixed-use development by Changi Airport Group slated to open in 2019.

"For years we've been looking for the right opportunity to enter the Singaporean market given its regional importance, and we're thrilled to have found the right strategic partner and an ideal launch location," said Mr Michael Kark, Shake Shack's vice-president of global licensing.

"Our flagship site will be in the stunning Jewel Changi Airport, home to more than 2,000 trees, harkening back to Shake Shack's birthplace in NYC's Madison Square Park."

Shake Shack said its menu here will feature signature items such as the ShackBurger and Shack-cago Dog, as well as crinkle-cut fries, beer, wine and frozen custard ice cream.

The outlet will not be halal-certified, a spokesperson confirmed with Channel NewsAsia. 
Shake Shack first opened in 2004 in New York, and has expanded to more than 180 locations in the United States, with more than 70 locations worldwide, including London, Hong Kong, Istanbul, Dubai, Tokyo, Moscow and Seoul.
Spanning seven floors, Jewel Changi Airport will offer retail, dining and leisure offerings, as well as a hotel when it opens next year.

Fast food chain A&W will also open an outlet at Jewel Changi Airport, marking its return to Singapore after an absence of more than 15 years.