Nasi lemak-inspired Sambal Mayo burger is Shake Shack's first official 'Singapore burger'
It's part of a limited time only menu that also features the Sambal Mayo Chicken Shack and Sambal Mayo Fries, using a sambal created by Singapore chef Jeremy Nguee.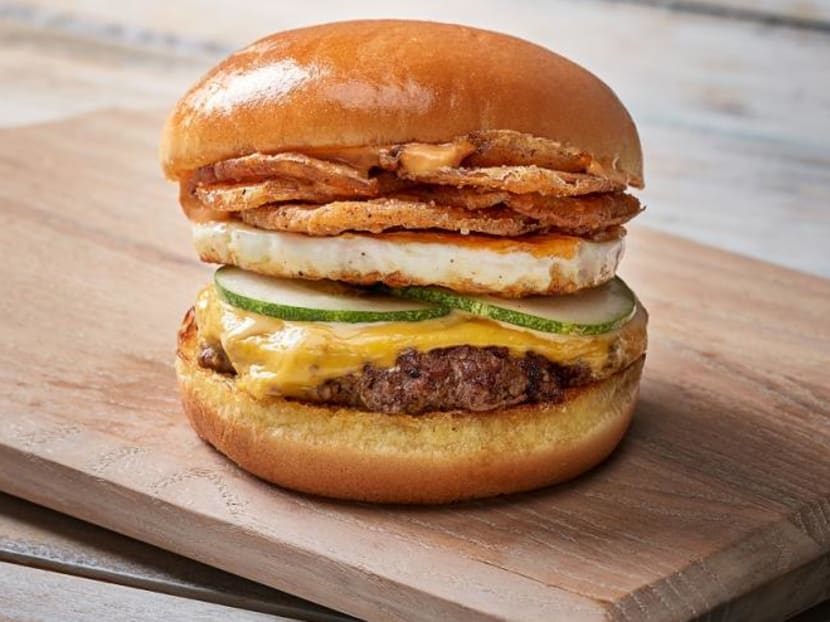 Eight outlets and three years on, American burger chain Shake Shack has gone one step further to making Singapore home with the launch of their first ever locally-inspired menu.
The limited time only menu unique to Singapore includes the Sambal Mayo Burger, Sambal Mayo Chicken Shack and Sambal Mayo Fries. These will be available until Aug 15.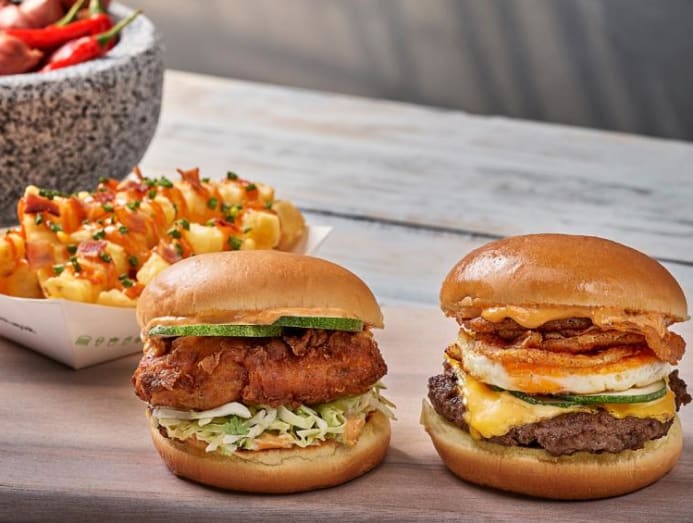 The sambal is made by Singapore's Batu Lesung Spice Company, created exclusively for Shake Shack by local chef Jeremy Nguee, who's best known as the man behind the spice pastes of Batu Lesung Spice Company and the confections of Mrs Kueh.
So why Sambal Mayo as the cornerstone of the brand's first local menu?
According to Shake Shack, the menu was inspired by the affection for some of Singapore's most beloved dishes such as nasi lemak and sambal chicken.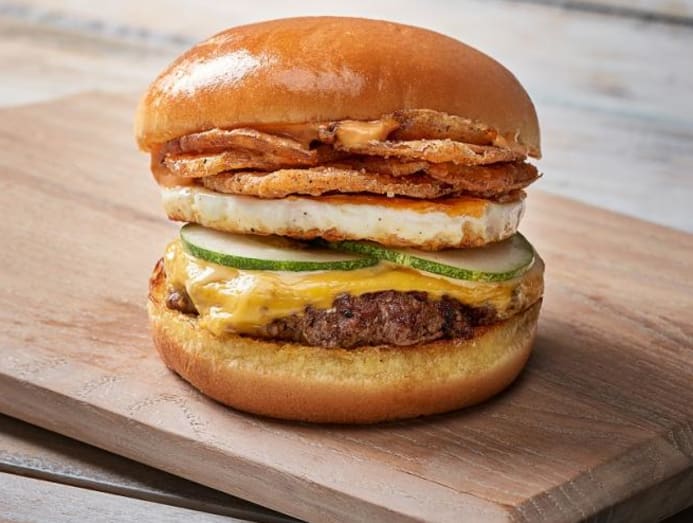 The Sambal Mayo Burger (S$12.50) is essentially the Shake Shack's classic Angus beef patty, but topped with the special sambal mayo and filled with classic nasi lemak ingredients such as cucumbers, a fried egg, and crowd-favourite crispy fried ShackMeister onions, all wrapped up in a fluffy potato bun.
The Sambal Mayo Chicken Shack (S$12.50) offers a comparatively stronger sambal punch than the beef burger, with its crispy dark meat chicken layered with cucumber slices and a tangy cilantro, lime and fish sauce cabbage, which brings out the spicier notes of the sambal mayo.
According to a spokesperson, Shake Shack will not be affected by the chicken export ban.
Rounding off the Singapore-inspired menu is the Sambal Mayo Fries (S$7.90), crinkle-cut and slathered with the special sauce, bacon bits and scallions.
The new Sambal Mayo menu is in keeping with the brand's "Stand For Something Good" mission, as Shake Shack continues to remain committed to supporting the community in Singapore by partnering with local producers like Batu Lesung Spice Company.
Shake Shack's new Sambal Mayo menu will be available at all eight outlets across Singapore until Aug 15.