Still queuing? Shake Shack will 'definitely' open another outlet in Singapore
Shake Shack's culinary director said the Singapore outpost has "exceeded all expectations" – and that they intend on being here "20 years from now".
It's been seven months since Shake Shack Singapore opened its doors and served its famous burger and shake at Jewel Changi Airport. And those snaking queues have not let up since.
Shake Shack's culinary director Mark Rosati told CNA Lifestyle that the popular Singapore outlet has "exceeded all expectations".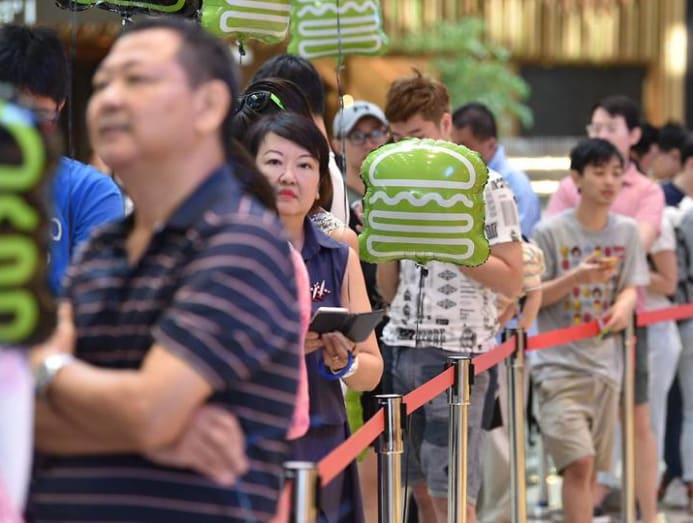 "We knew that coming to Singapore and this amazing location was an incredible, exciting opportunity. I mean, look at this location (Jewel Changi). We knew it's going to be fun," said Rosati. "But to see this line every day is really humbling. You know you might have a line when you first open. But here we are, seven months down the road, and it's still there, and it's still big. People are interested, they are trying it, they are liking it, they're coming back. We are really humbled."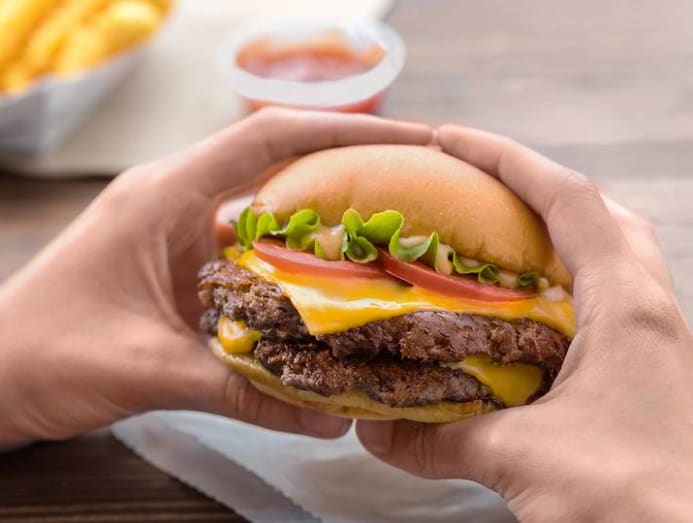 As culinary director, New-York based Rosati's enviable job is to travel the world to research flavours to create new menu items. Before Shake Shack prepares to enter a new city, Rosati sets the ball rolling by eating at many of the local eateries to seek inspiration for a new spin on the Shake Shack menu in that market.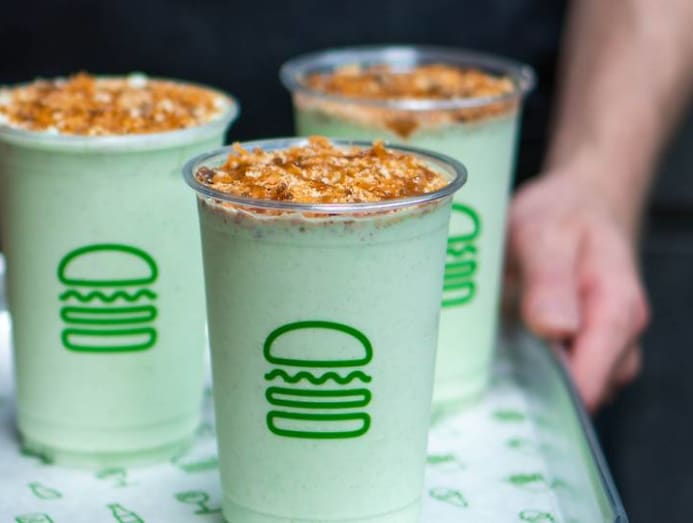 Here, the result was four Singapore-exclusive items: Pandan Shake, It Takes Two To Mango Concrete, Jewela Melaka Concrete and Shack Attack Concrete.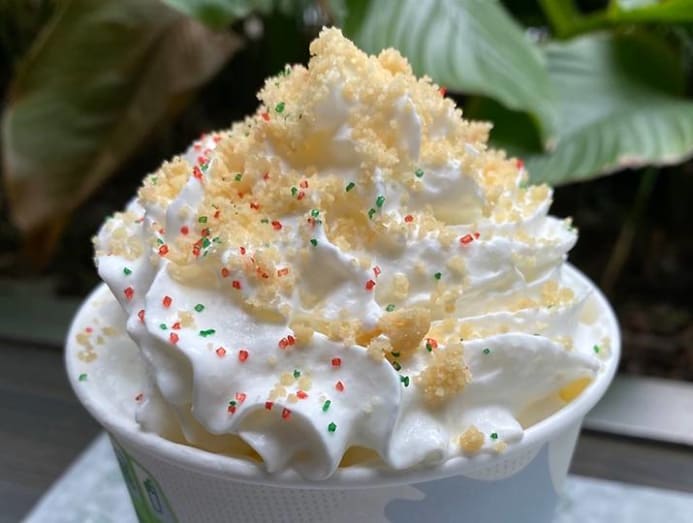 Recently back in Singapore to introduce the all-new Christmas Cookie Shake, a holiday tradition in the US outlets, Rosati told CNA Lifestyle that the success of the Jewel Changi Airport outlet was especially humbling because of Singaporeans' passion for food. 

"There is such a high level appreciation for food, and also a high standard," he said. "You can't be mediocre in this city, or you'll go out of business."
He added: "We want to be here 20 years from now. And the only way to do that is to make sure that the food is excellent, the culture is excellent and the people we're working with are at the same level that we demand from ourselves."
Indeed, one of the keys to Shake Shack's stratospheric success has been the consistency of its menu and quality of ingredients as it grew exponentially from a single "roadside burger stand" in New York City's Madison Square Park to an international chain with 260 locations in more than a dozen countries, including United Arab Emirates, Japan, the Philippines and South Korea. 
That and also catering to what the locals want with special country-specific exclusives, while not reinventing the wheel.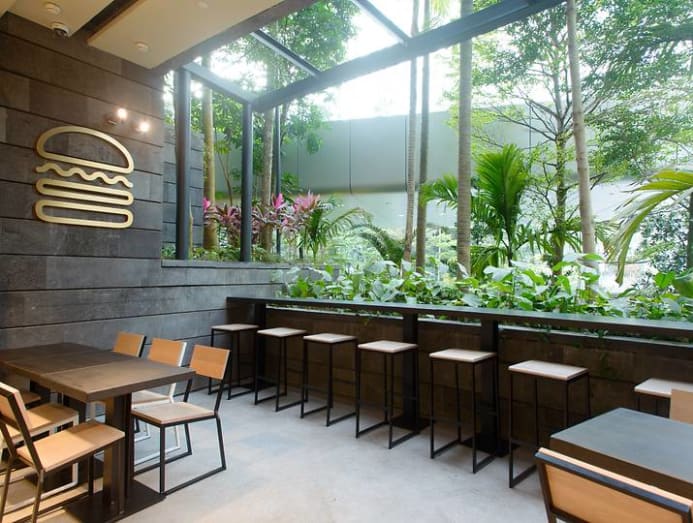 "We keep looking at each outlet as, 'This is the only Shake Shack in the world.' So, when we opened Singapore, we weren't thinking to ourselves that we needed to open the one that's going to be the blueprint for opening a few more – in terms of look and taste – in this region. No way," he explained. 
"We knew we needed to go to Singapore, spend time on the street figuring out what the food was like, how it makes it super special and how we fit into that. We knew that we needed to do something that is definitely part of our New York heritage but also what we do that's a little different for Singapore."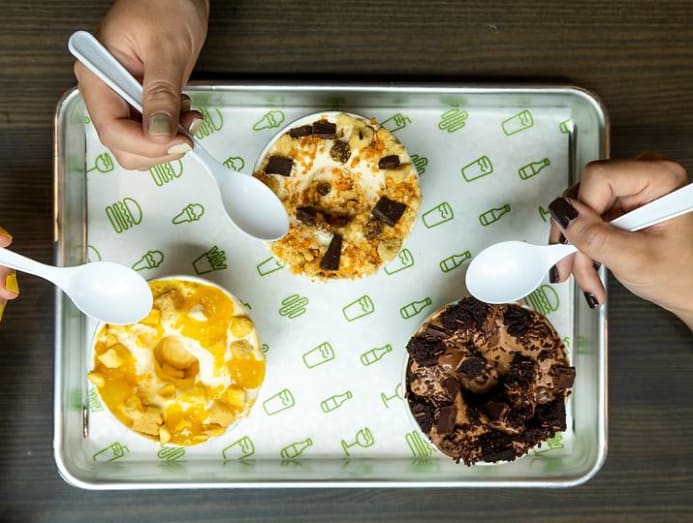 So can we expect a laksa burger or a chicken rice burger? "I would never say 'never' on that because it might be a fun way of doing it," said Rosati. 
"The idea of incorporating the flavours of laksa into burgers reminds me of a burger that we did for Shake Shack's second anniversary in Tokyo. We worked with a famous spicy ramen shop, Kikanbo to come up with a ramen-inspired burger...perhaps a laksa burger could be done in a similar way."
That said, Rosati is cognisant of how people react to new, hyper- localised menu add-ons.
"I spend so much time crafting special burgers and stuff like that, but I know at the end of the day, it's the Shack burger that's on their mind when they think about us," he said with a laugh.
Does this mean the Singapore exclusives like the Pandan Shake or Jewela Melaka Concrete are not as popular as the regular classics?
"On some days yes, on some days no," he replied candidly.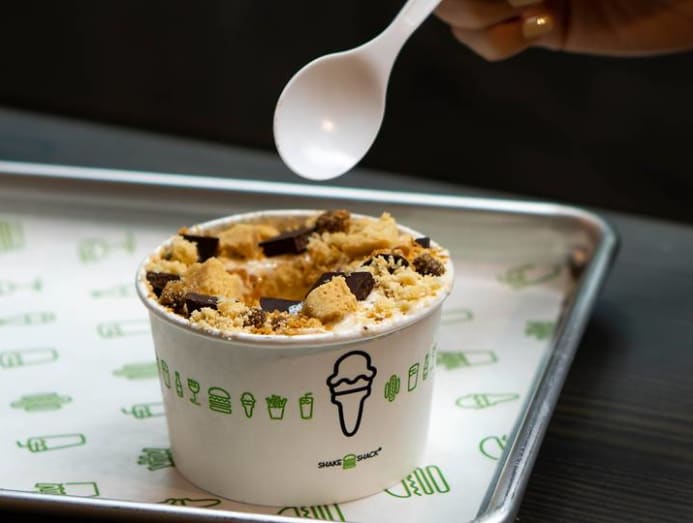 "I think the most important thing we've learned as we've expanded into different cities and different countries is not so much what those cities expect from us, but what we expect from ourselves – like who we are – and I think that's one of the hardest things for anyone to define within their brand," he said. 
"Who are we? What are our non-negotiables? So, for us to launch certain new local items – they are always fun, but again, we've always got to say we are a modern-day roadside burger stand from America and that is who we are. That is our DNA. We have flexibility about what that is, but it's simply what got us to this point. We will never add something that is just not us."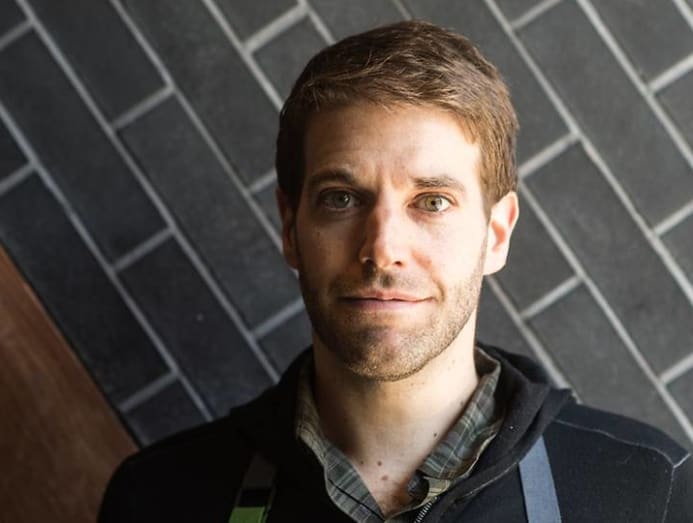 Maybe there's a way of taking some of those flavours and doing something like that but again, people are expecting to come here and get a burger, fries, milkshake and a hot dog, so it's, 'How can we give them that experience?' And maybe colour a little bit but we can't go too far with that."
With Shack Shack Singapore an obvious veritable hit, how goes the plan to open the second outlet here?
"We don't have a spot in mind right now," he revealed. "Our full-time job is making sure this is the best Shake Shack it's going to be, first. Then, once we feel like we have this right where we want to be; that we have the right people on our team; and that we're now ready to take the next step in our growth, that's when we'll do it."
He added: "So, we definitely want to open up another one but it's when the time's right. But know that if we open a second location here in whatever the neighbourhood, we will make sure it looks good."
The Christmas Cookie Shake is available in Singapore till Jan 1 2020.