Are you ready for Singapore's 2nd Shake Shack? It officially opens on Feb 7
The new outlet at the former Tiger Balm factory on 89 Neil Road will offer the Chick'n Shack and two new and exclusive concretes, or blended frozen custards, inspired by local flavours.
Shake Shack will officially open its second outlet in Singapore on Friday (Feb 7) at 7.30pm.
And it's housed in the former Tiger Balm factory on 89 Neil Road in a heritage building built in 1924.
Paying rightful homage to its new Singapore location's historical beginnings, this new Shake Shack has retained the building's original neoclassical bones, along with its original windows and doors.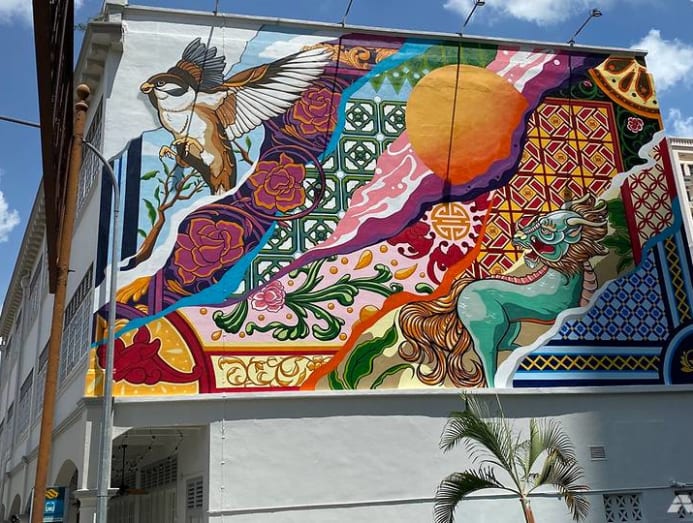 It also engaged Singaporean artist Sam Lo to create a striking facade mural – inspired by its Chinatown neighbourhood – with auspicious Chinese symbols like the Lucky Bat and Qilin, Malay roof eaves and colourful Peranakan tiling, as well as Art Deco flourishes.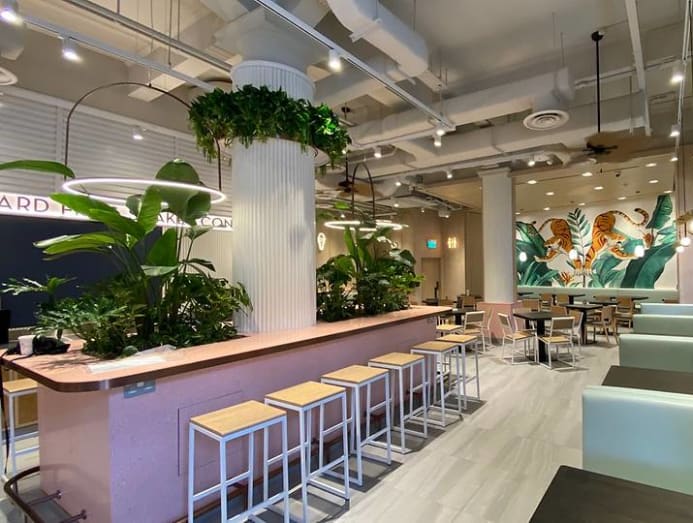 The interior, however, goes modern with soft pink and mint hues, rose-gold accents and a familiar pink terrazzo reminiscent of older HDB estate void deck round tables and chairs.
There is a tiger mural harkening back to the building's history as the former Tiger Balm factory.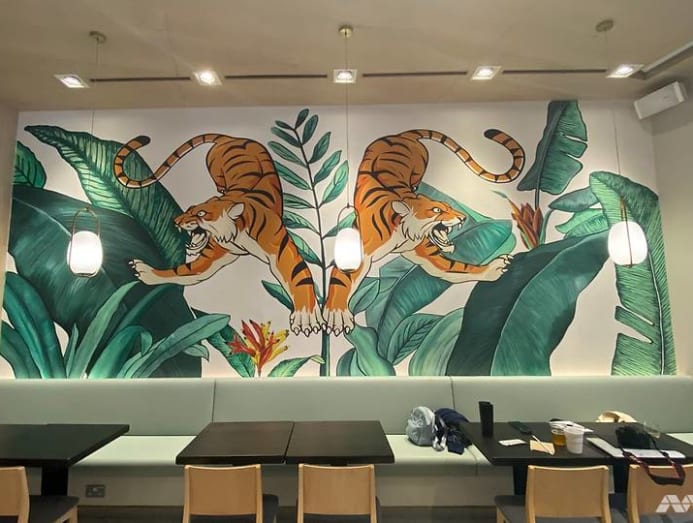 The opening of the new outlet also comes with several 89 Neil Road exclusives. 
Two new concretes (S$7.50), or blended frozen custard, were created based on local flavours: The Eye of the Tiger features vanilla custard blended with lychee, raspberry and shortbread, topped with lime zest, while Open Sesame is vanilla custard blended with black sesame paste and plain vanilla brownies, topped with black sesame seeds and gold-dusted chocolate.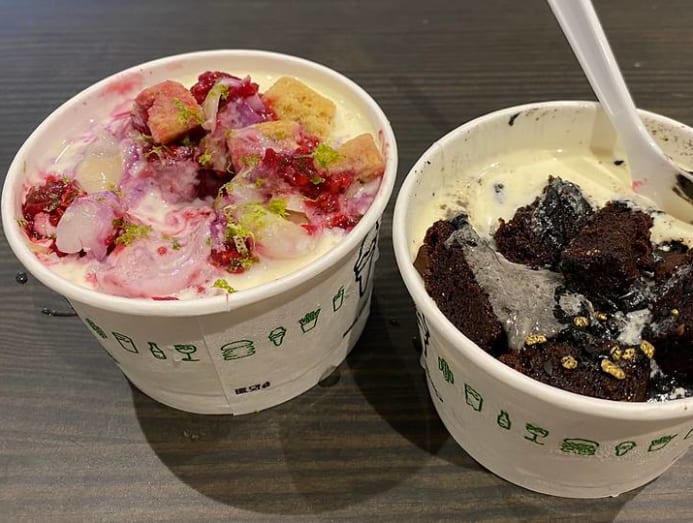 They are not available in any other Shake Shack in the world, including the one at Jewel Changi Airport. 
And keeping in the vein of supporting the local creative scene, five per cent of sales from the Shack Attack concrete supports Very Special Arts Singapore (VSA), a non-profit organisation providing opportunities for the disabled through arts.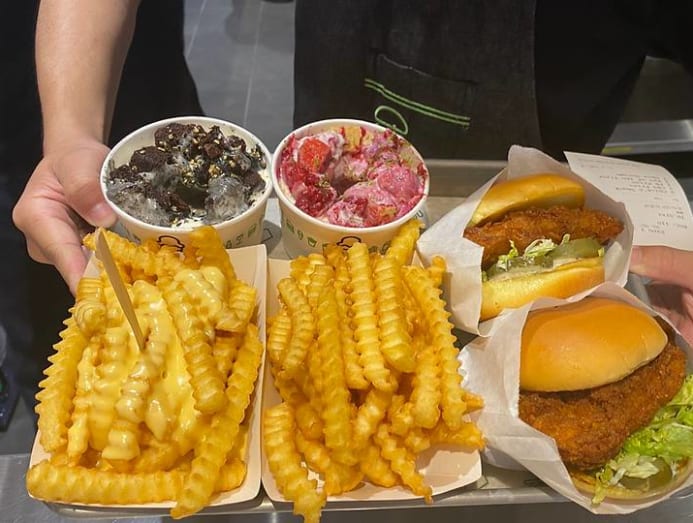 Also making its Singapore (and Southeast Asian) debut is the Chick'n Shack burger.
Billed as an all natural and antibiotic-free chicken breast, fans looking for something other than beef will find this new burger slow-cooked in a creamy buttermilk marinade and crisp-fried.
"The Chick'n Shack embodies our modern approach to fine casual American cooking," said Mark Rosati, Shake Shack's Culinary Director. "It's about providing a simple, pleasurable, uncomplicated experience, but with high-quality, responsibly sourced ingredients. It wasn't until we found the chicken sandwich to be as flavourful as our ShackBurger that we knew we'd crafted something special that had earned its place on the menu in 2016. We couldn't be more excited to finally bring it to Singapore, the first country in Southeast Asia to serve it."
The Chick'n Shack (S$9.20) is available exclusively at 89 Neil Road from Feb 7 to Feb 9, then country-wide at the Jewel Changi Airport Shack from Feb 10 onwards.
Shake Shack's second outlet is at 89 Neil Road #01-01, Singapore 088849. It officially opens on Friday (Feb 7) at 7.30pm.