Shangri-La's Shang Palace celebrates 50 years in Singapore with S$5 dessert and original 1971 menu
Shang Palace will mark its golden anniversary by offering vanishing heritage dishes and their famous Sweetened Red Bean Soup with prized 50-year tangerine peel for only S$5.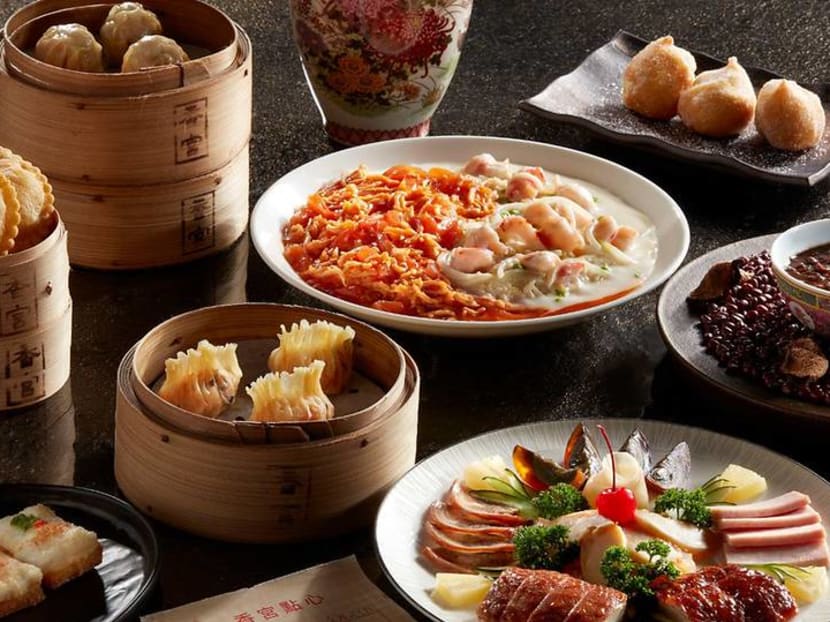 Exactly 50 years ago on Friday (Apr 23), Shangri-La Singapore officially opened its doors for the first time, along with its now iconic Chinese restaurant Shang Palace.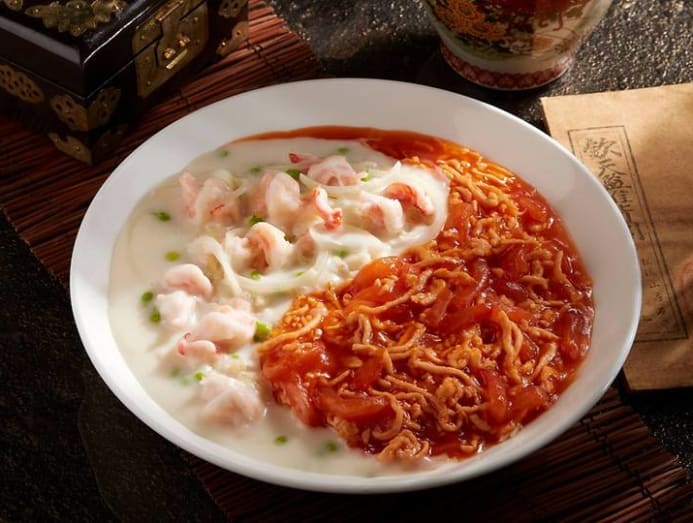 Half a century later, Shang Palace has cemented its position as one of Singapore's most beloved and respected Chinese restaurants, as it stands as the only F&B concept remaining from the hotel group's opening all those years ago.
Shang Palace Singapore also remains the flagship of an international chain of 38 Shang Palace restaurants located all around the world. It is helmed by veteran chef Mok Kit Keung, who led Shang Palace Hong Kong to its second Michelin star in 2011.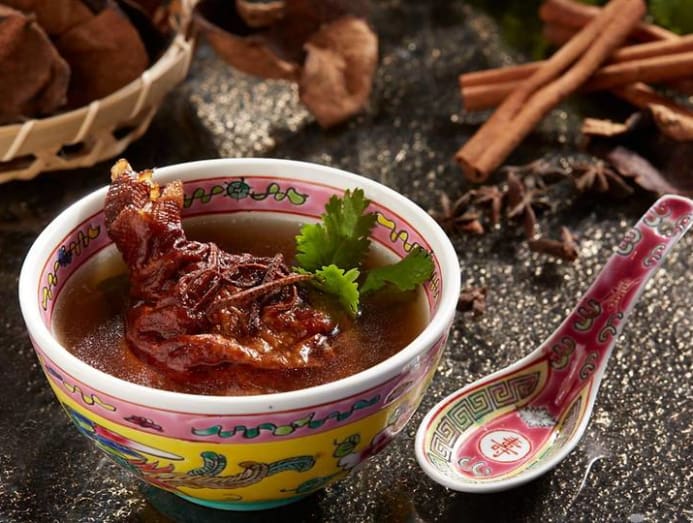 To mark this special golden anniversary celebration, Chef Mok has dug deep into the history books, tracked down retired kitchen staff and uncovered vanishing recipes from the restaurant's seminal 1971 launch menu.
From now until June 30, diners will be able to taste and experience the restaurant's storied culinary history with this specially curated two-month celebratory menu that will showcase more than 50 heritage dishes.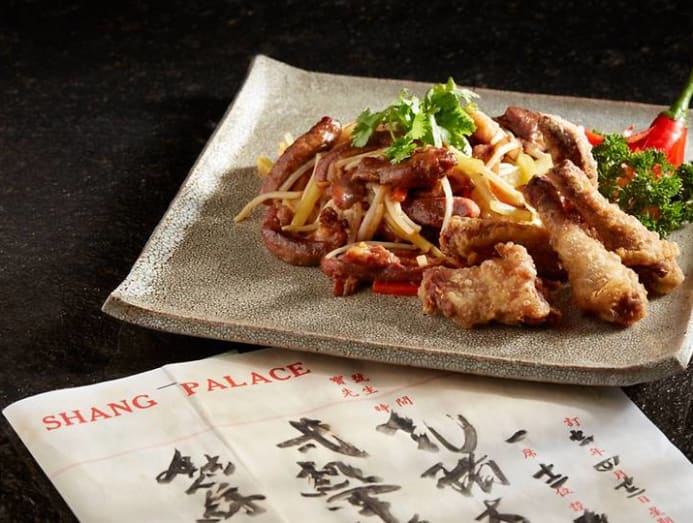 Must-haves include the Double-Boiled Duck Broth with Coriander and Tangerine Peel which is a century-old recipe; Stir-Fried Shredded Pigeon with Celery and Pea Sprouts which will see accompanying pigeon wings deep-fried until crispy; Crispy-Fried Milk Custard and Deep-Dried Chicken Liver Custard – all of which are traditional dishes that were featured in the 1971 launch menu.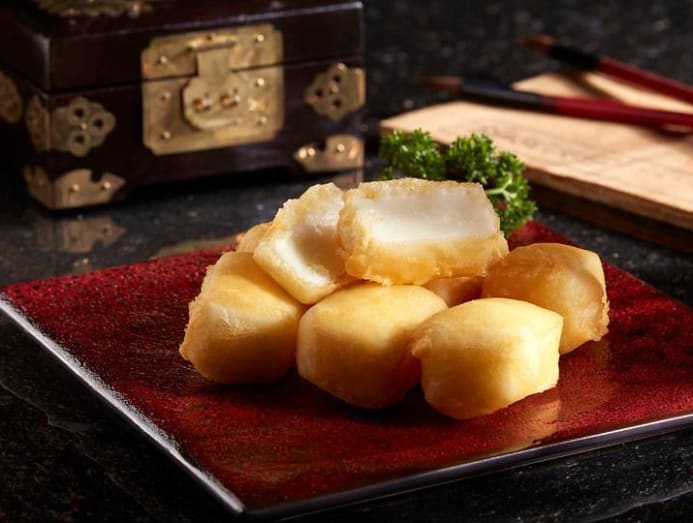 Another highlight to look out for are the three specially commissioned dim sum pushcarts, from which the Shang Palace team will serve a curated selection of 50 steamed, baked, and deep-fried 'old-school' favourites like Steamed Siew Mai With Quail Egg – an old heritage dim sum from Chef's repertoire, as well as Steamed Malay Cake with Brown Sugar and Olive Seeds.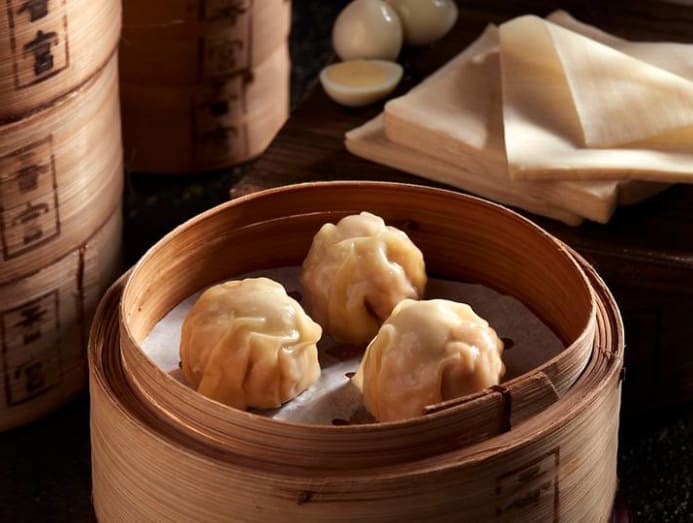 Shang Palace has long been known for their tradition of using premium raw ingredients in their cuisine. In keeping with the celebrations, Chef Mok continues to roll out the restaurant's prized 50-year aged tangerine peel, which the Cantonese consider 'more precious than nuggets of gold'. Another rarity to look forward to in the celebratory menu's vanishing recipes is dried olive seeds, which were used in traditional recipes as a delicacy reserved for the wealthy.
Dessert fans will be delighted to know that the famous Shang Palace traditional Sweetened Red Bean Soup with prized 50-year tangerine peel will be going for a very special price of S$5 during this celebratory period.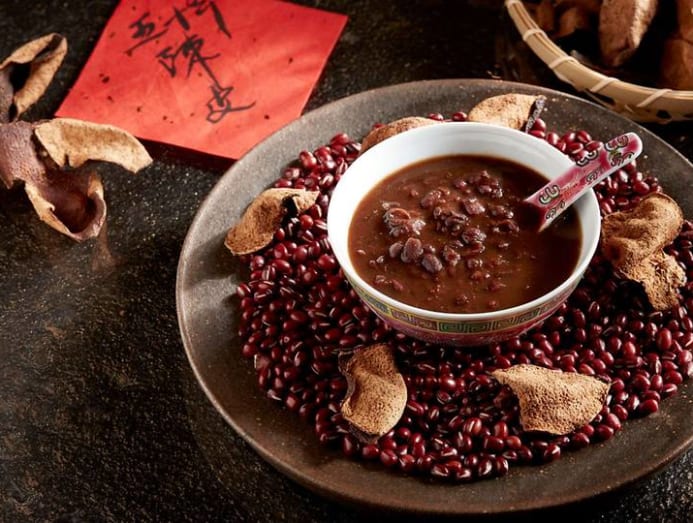 It is not only to mark Shang Palace's 50th anniversary but also an opportunity for him to express his heartfelt appreciation to his guests for their support over the years.
With many of the recipes in the celebratory menu boasting a century or more of history, Chef Mok hopes that their inclusion will not only bring back memories of these dishes for older diners but also re-introduce them to a younger audience.
"It is the duty of the chef to pass down knowledge and to share wholeheartedly," said Chef Mok, adding that he is convinced the efforts made in preserving recipes will create a positive cycle of people asking for these vanishing dishes and chefs continuing to teach and learn how to cook them.