Taiwan night market-inspired Shilin Singapore is back in June as an online event
The second edition, which will be held over two weekends, will feature livestream performances and food delivery options from vendors.
It seems even night markets have to host themselves online now, as Shilin Singapore announced on Monday (Apr 13) that it will be returning ... in a virtual format.
Events company Invade, which was behind Shilin Singapore's debut and is also responsible for Artbox Singapore, will be organising this year's instalment as well. The "night market" will be held over two weekends, on Jun 12 to 14 and Jun 19 to 21. Interested vendors can already start registering their interest, after which they will be briefed on how to use the new platform and its features.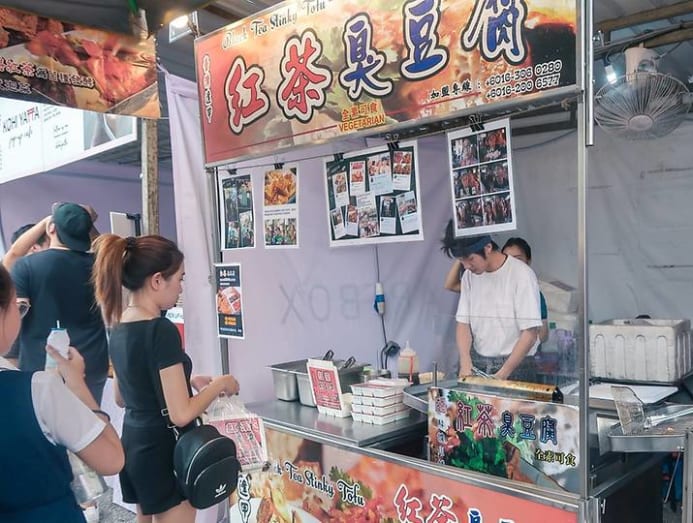 Invade said the event will feature livestreamed performances and even its world-famous food cooked right before your eyes (presumably while you're looking at your laptop screen) before being delivered straight to your homes.
"With the closure of retail stores and entertainment venues and no foot traffic to sustain F&B businesses, we thought it was necessary to become the platform that would help these operators to survive," said Invade founder and chief executive Kent Teo.
He added: "It's a trying time for everyone in Singapore. Not only do we want to remind the general public that we can still find joy amid hardship, even while at home, we also want to assist our community of businesses to still thrive under such circumstances."