Singapore's 'coffee princess' has the enviable job of judging other people's brews
Andrea Tan is best known as the first National Brewers' Cup champion – and with her newly opened cafe, Lucid, and coffee consultancy business, she's certainly constructed an empire out of beans.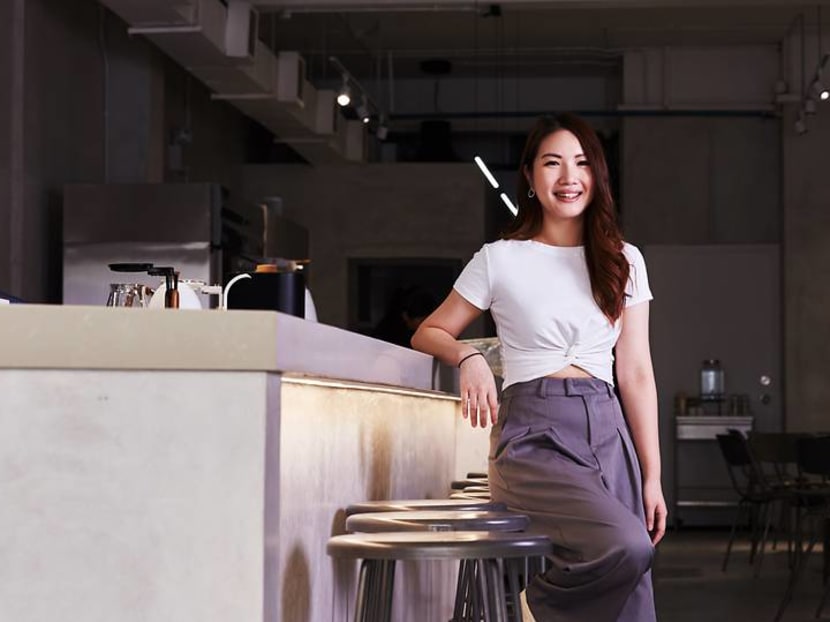 It's a rare occurrence that Andrea Tan isn't travelling around the world judging some coffee competition or other, or invited by a cafe abroad to help improve their operations.
Singapore's first National Brewers' Cup champion has her hands full, anyway: She's just opened her first cafe with business partner Rodman Chan, himself a National Brewers Cup champion and Singapore Cup Tasters champion. Lucid, at Hamilton Road, prides itself on its medium dark roast while also offering a lighter filter menu.
The cafe's name might signal illumination and clarity, but, "Only dreamers open cafes," laughed Tan, 25, citing market saturation and the business' lack of scalability.
What motivates her lucid dreaming, then?
Well, since she stumbled her way onto the coffee competition scene and landed herself a crown – something she describes as purely a fluke – her life has been all about delving deeper into defining quality coffee – a conversation to which she thinks her own brand of brewing can contribute.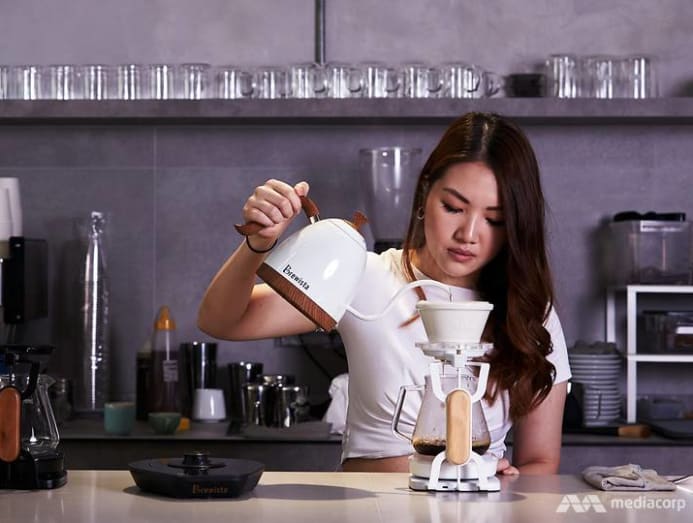 GROWING INTO HER CROWN
After completing her marketing course at Ngee Ann Polytechnic, Tan thought she'd land "a normal marketing job" after taking a gap year and then earning a marketing degree at Singapore Institute of Management.
But during that gap year, while she was working at now-defunct bistro 8 Stanley Street, her boss encouraged her to join the inaugural National Brewers Cup competition, just for the experience. There were only a few months to train, but she gamely said yes. And when she clinched the championship, no one was more surprised than Tan herself.
"I was 20 when I won. I was a baby. I didn't know anything or anyone in the industry," she recalled. "I was like, 'This can't be true – this is too lucky.'"
Along with the crown came unexpected pressure. "When you win, you suddenly become a representation of the entire country. It's like the Olympics," she said. "And I'm like, 'I don't know who I am – how am I going to represent all of the brewing community in Singapore?' And it was a lot of pressure on me, because once you win, people automatically expect that you know things and that they can ask you things, or test you, like, 'You won, you should know this.'"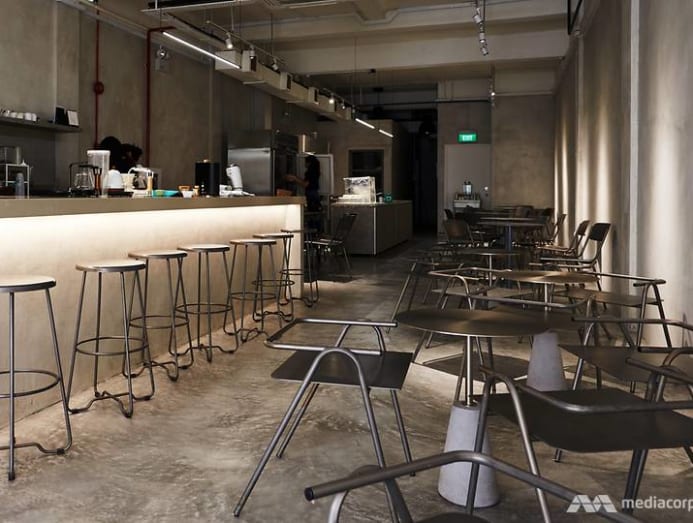 She continued, "I think a little bit of it was me being insecure about how I got there. So, I've just spent every day, up to this point, trying to prove that it wasn't a stroke of luck, and that even if it was, I worked my way to where I was supposed to be when I won. It did take a long time, but every day, I'm a bit closer, I think."
Tan is now a certified World Coffee Events judge, a role that has taken her around the world judging competitions in Japan, Korea, Sweden and the USA, among other countries. In Boston last year, "I made it to the finals' panel of judges on my first try – it was intense."
In that capacity, she's been doing her best to improve systems so that competitors receive more satisfying and constructive feedback. As a competitor, she'd been disheartened by one-liner scoresheets from judges, so when she became a judge, she decided to fill her own scoresheets with pages of written comments. And while other judges from around the world used to peer over her shoulder to see why she was writing so much, they've slowly started to do the same.
"When I went to judge last year, it was an amazing moment because I saw the whole room of people from the US, Australia, China – all over the world – writing full scoresheets, and I knew that somehow or other, what I hoped for, what I tried to push for, really did happen. I know this change has something to do with me, even if it's only 1 per cent," she said. "It's nobody's fault that it was that way. This industry focuses on coffee quality – but nobody says anything about writing."
She continued, "It was incredible knowing that whoever competes in this day and age will never have to walk home with scoresheets that are lackluster and don't encapsulate how much they prepared and worked."
VIEW FROM THE TOP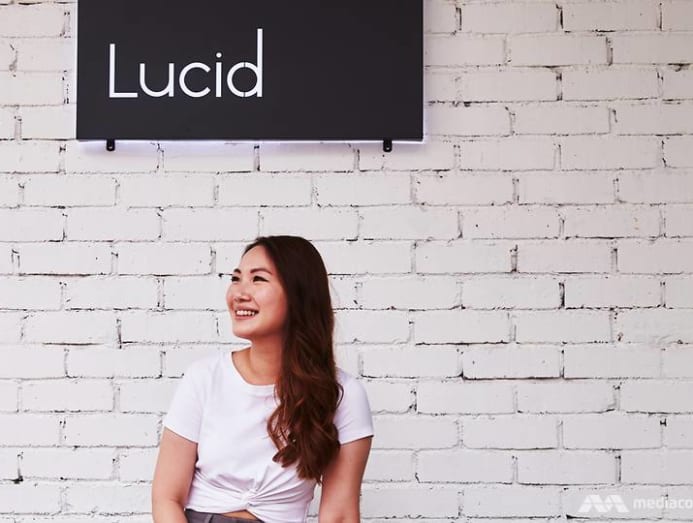 These days, Tan is also busy with her coffee consultancy business, 37 Waves, another partnership with Chan. There is a lot of work in Thailand, where the company helps cafes improve their processes, from running workshops to sourcing beans. "Thailand is a country that grows its own coffee, so being able to have education come to their doorstep and help them with their farming and their green bean quality control is something that's very enticing for them," she said. "What we're doing next is to consult with specific roasteries and farms to have their whole system go up another level."
Eventually, she hopes to have 37 Waves function like an agency for industry luminaries such as baristas and latte artists. 
At her level, she sees her job more as curator than coffee artist.
At Lucid, "We get coffee in from all over the world – Taiwan, Malaysia, Denmark. When things travel, they are sometimes a bit different when they arrive, so we have very interesting conversations with friends and partners. Being able to use their products in a local context matters to them, because it feels like things they've created have gone to a new place and taken on a new dimension. I think that's what I'm really passionate about at this point in my life. All these conversations are things I feel have been lost along the way because everybody now wants to do their own thing… It matters to the creators to see their products and services being used."
It's her way of contributing to the local coffee scene from her unique position, she said. "I think just doing my best in my everyday job, constantly curating, letting my customers and industry friends know that this is quality to me, and proving to them that this quality is what quality is in the world, is something that's more important than forming vague communities, which is very easily done."
TODAY'S BREW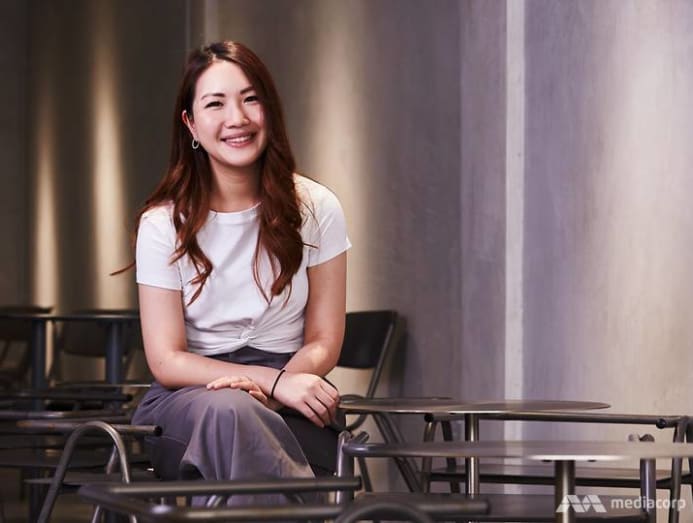 Her relationship with coffee now is a complicated love-hate one, she said with a laugh. "I do spend a lot of time tasting coffee but not necessarily drinking it. The variety of the things I have to taste is more exciting to me than drinking one cup of coffee… It's because I've walked myself to this really niche road where I've been very spoiled. I've tasted a lot of good things and nothing is ever really good enough – which I hate! I just want to drink normal coffee sometimes. Sometimes, I'm just happy to drink a three-in-one."
That's right – Singapore's coffee princess sips on supermarket coffee, too. In fact, she's even planning to launch her own line of capsule coffee later this year.
"In every category of coffee, there is a potential for a product to be the best it can be," she said. "It's when people dismiss an entire category, or do what they think is their best in a certain category, that's when the industry stays very stagnant."
If you're a coffee lover hoping to improve your caffeinated experiences, Tan's advice for you is to "find your poison – your favourite – and go all out trying it everywhere. If you like long blacks, go to every shop and drink a long black. And then when you find the long black that resonates the most with how you enjoy your coffee, speak to the people there. And don't think that any of the other people who didn't make you your favourite long black did anything wrong. It's just their version of how they like it."
She continued, "I know this is very geeky, but you can always mind map it. And if you have a favourite barista that you trust, you can just sit in front of them and they can walk you through the whole journey. It's almost like finding a hairdresser you trust – you like what they can offer you, even if it's something new."
Lucid is at 38 Hamilton Road.