Mala madness, Insta-friendly eats: 10 Singapore food trends that shaped the 2010s
From food delivery services and plant-based diets to eating with our handphones and super spicy hotpot, we ate and documented our gastro-adventures well in the last decade.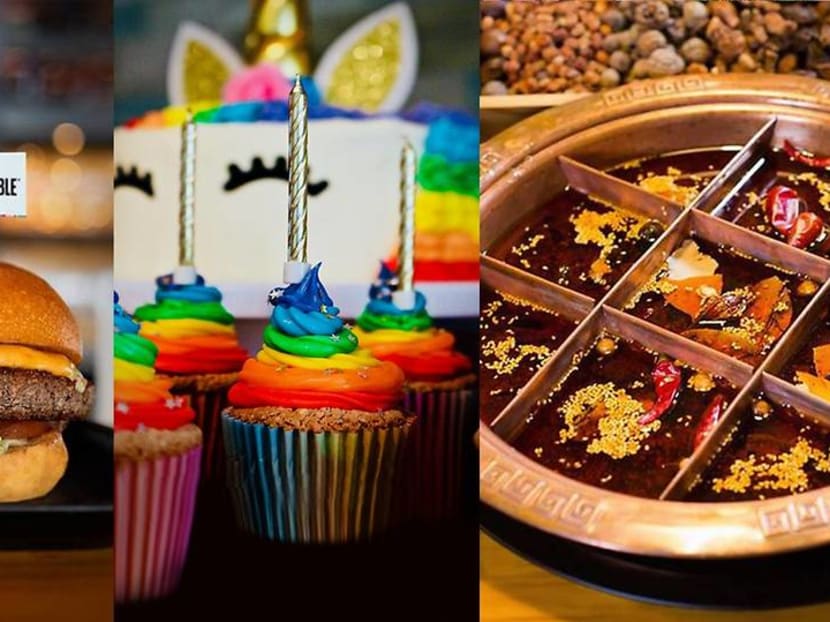 The food world is a fickle world, especially in a food-saturated island like Singapore. One minute we can't get enough of Japanese cheese tarts and character cafes, and the next thing we know, those same super-popular establishments bade us a woeful goodbye. 
But in the grand scheme of things, we did really well when it came to food in the 2010s. It was the decade in which game-changing industries were built and designed so that we eat better. Well, unicorn food and freaky milkshakes, notwithstanding.
No doubt, Instagram dominated much of the cultural world, which in the realm of food, translated to a decade of avocado toast. In many ways, the image of avocado slices artfully fanned out on a slice of rustic bread became the emblem of today's Instagram generation of foodies, which in turn meant…
THE DEATH OF TRADITIONAL FOOD MEDIA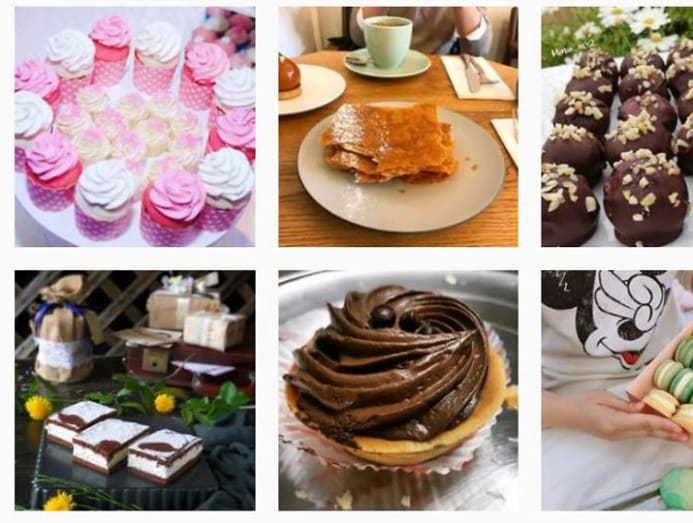 Social media became the platform people turned to when deciding where to eat. Why read a 500-word restaurant review in a newspaper or website when a beautiful picture could spin the proverbial thousand words on the likes of blogs and, yes, Instagram? Well, one might reason that good grammar and real knowledge about food would be a draw, but the likes don't lie, which leads us to…
THE RISE OF PICTURE-PERFECT FOOD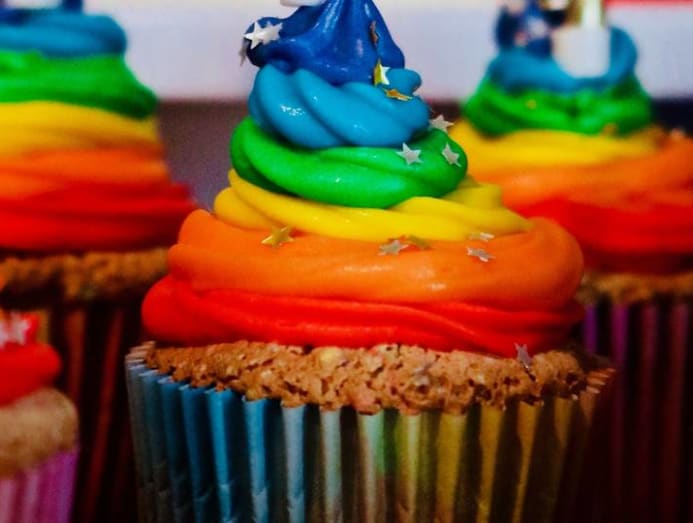 As if there wasn't enough pressure on chefs to make their food to stand out in Singapore's saturated dining scene, it is now imperative that their food photographs well too. While this upped the ante at fine restaurants across the island, it also spawned weird and wonderful creations like unicorn bagels at the Geylang Serai Hari Raya Bazaar, acai bowls (which are really fruit smoothies in a bowl topped with fruit), and "flying noodles" suspended on a pair of levitating chopsticks. Suffice it to say, not everything tastes as good as it looks, so we say bring back the good old ugly schlop like scissors curry rice, please!
BUT WE ATE HEALTHIER AS A RESULT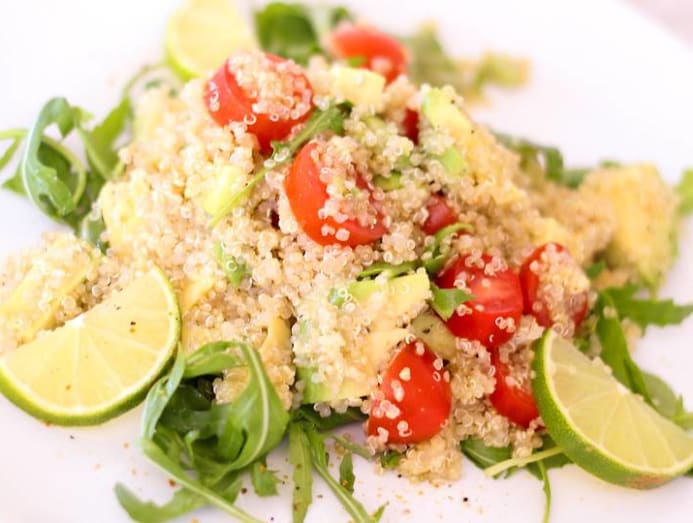 The upside of Insta-friendly food is the realisation that healthy food can be immensely photogenic. Exhibit A: The ubiquitous grain bowl. Gorgeous, layered and colourful, grain bowls emerged as the modern-day answer to the one-bowl lunch (sorry, mee pok tah). This coincided with the growing popularity of more conscious, healthy eating where we eschewed pork lard for grilled chicken breast and chilli-lashed noodles for trendy low-carb grains like quinoa, barley and cauliflower rice (yes, we know cauliflower is not a grain).
WE EMBRACED PLANT-BASED MEALS
The healthier we ate, the more we were won over by the idea of a plant-based diet. More of us are convinced of its benefits to our health and planet. It helps that today's vegan offerings are a far cry from the suspiciously pink slices of phoney bacon and gummy gluten char siew. Sometime during the decade, someone baked kale chips, which made the leafy green great again, while others gave us oat milk, plantain yoghurt and beets dusted in dukkah. We've never loved eating our veggies more.
WE ATE IMPOSSIBLE 'MEATS'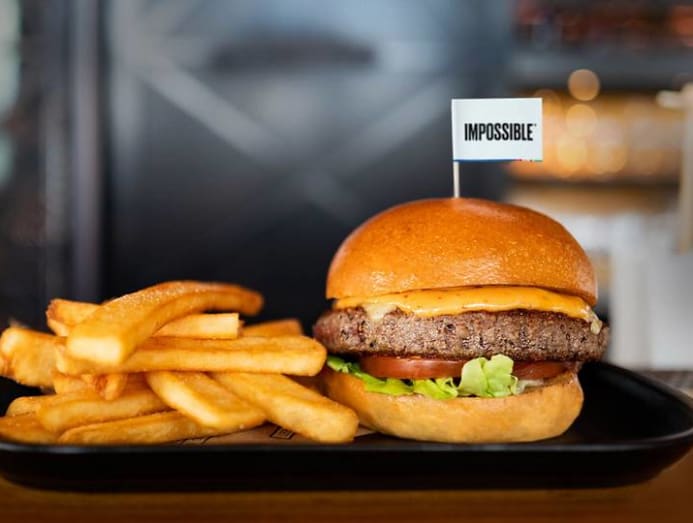 Plant-based eating spawned plant-based meats like the Impossible Burger and Omnipork that taste so much like the real thing. As hard-core carnivores, we adore the idea that we can go to a burger restaurant or fancy Chinese establishment and order a hearty plant-based burger or Omnipork dumpling without missing the meat. Meatless Mondays have never been easier.
WE DEVELOPED URBAN-FARM-TO-TABLE FOOD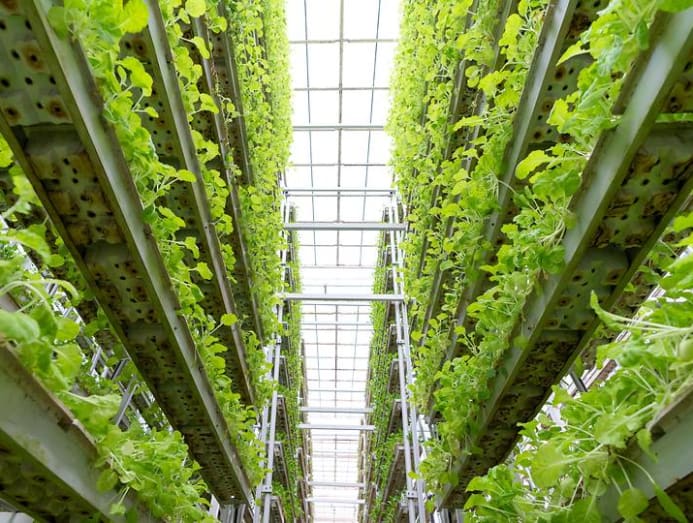 At the start of the decade, urban farming became a buzzword thanks to intrepid folks like Edible Garden City, Comcrop and Onhand Agrarian, who began making farms out of rooftops, balconies and fish ponds across the island. In doing so, they opened the doors for Singapore's urban farming culture, showing the country that we can grow and sustain our own food sources. Today, urban farming is an important part of our food scene, giving us affordable, excellent-quality fresh produce both at home and at restaurants, and a means to lower our carbon footprints through our food choices. 
WE NETFLIX-AND-CHILLED THANKS TO FOOD DELIVERY SERVICES
Remember the early days of food delivery services, when there was a 50-50 chance of your order getting delivered? Thanks to the likes of Grab and Deliveroo, food delivery pioneers like Food Panda upped their game and we can now sit back and concentrate on watching Black Mirror while their trusty riders bring our favourite mala fry-up straight to our doors.
BOY, DO WE LOVE MALA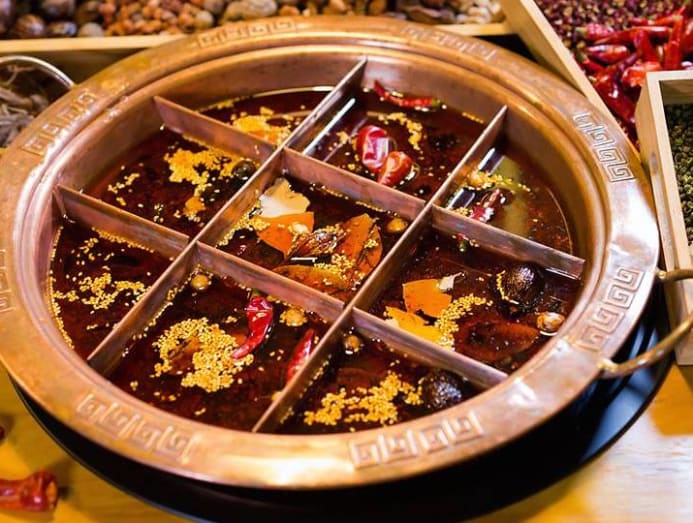 Seven years ago, our love for steamboat gave way to our even greater love for mala hot pot. We stand in line for hours at our favourite restaurants for no other reason than to torture our taste buds with the tongue-numbing spice and deal with our tender tummies the morning after. We love mala so much that mala xiang guo stalls began mushrooming all over Singapore, from food courts to hawker centres and in the basements of malls. Today there are mala-flavoured potato chips, chicken wings, instant noodles and even mala Spam. The salted egg yolk craze had nothing on it.
WE PAY TO EAT AT OTHER PEOPLE'S HOMES
It's not enough that we have restaurants, cafes and a hawker stalls around every street corner, now we're paying to eat at people's homes. The past three years have seen a rapid burgeoning of private dining venues where seasoned cooks open their homes and kitchens to strangers. The cooks – who include young professional chefs, a retired chartered accountant, a cultural medallion winner, and this food shameless food writer – serve the likes of complex Peranakan fare, old-school Cantonese favourites, and artisanal hand-crafted pizzas and pastas. Reservations are notoriously difficult to snag, with waiting lists that can stretch for up to a year. Evidently, we're as hungry for good food as we are for novel exclusivity.
WE'RE DRINKING MORE MOCKTAILS (WE DIDN'T SEE ONE THAT COMING)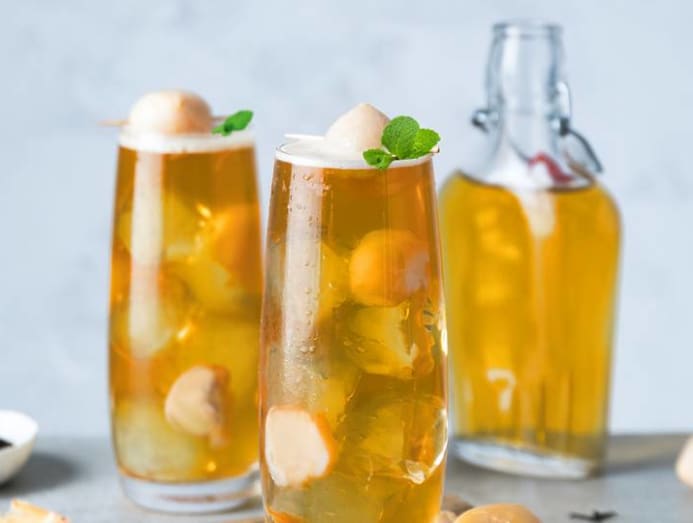 Time was when the only pairing you could order with your degustation meal was wine. These days, a non-alcoholic drink pairing is par for the course at most fine restaurants. And at cocktail bars, you could belly up to the mixologist and ask for a drink made with zero-proof spirits like Seedlip (botanical distillations), Whissin (alcohol-free whiskey) and Herbie Virgin (non-alcoholic gin). Teetotallers have never felt this cool – and if that's not an achievement for the decades, we don't know what is.