VP Kamala Harris in Singapore: Which street hawker food did she try?
Thanks to crowdsourcing, it was a multicultural spread including the US Vice President's favourite South Indian dish – idli with sambar.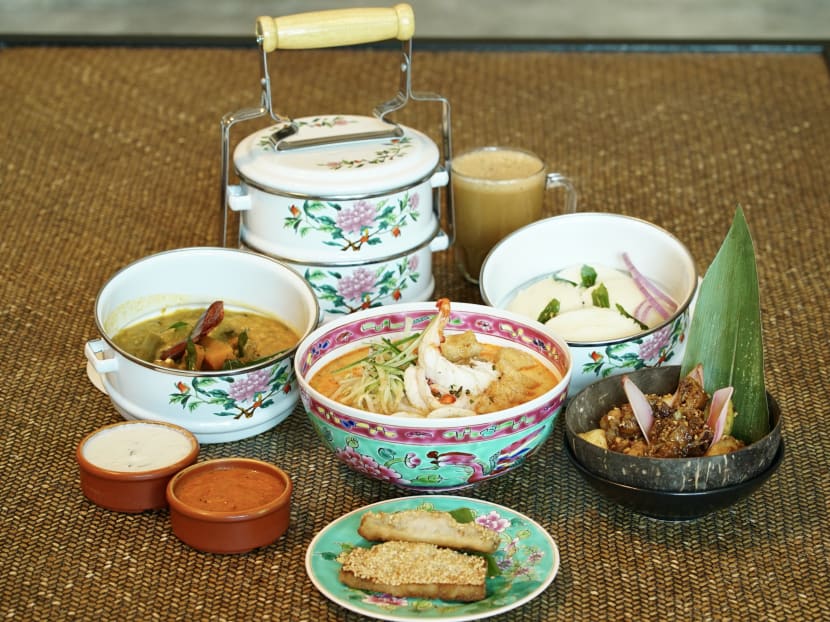 Last Sunday morning (Aug 22), United States Vice President Kamala Harris touched down in Singapore, kicking off her first official trip to Southeast Asia.
Amid her packed schedule of formal engagements over three days in Singapore, the first female US Vice President also found a little time to indulge in some of the country's favourite local cuisine. All recommended by the experts – the people of Singapore themselves.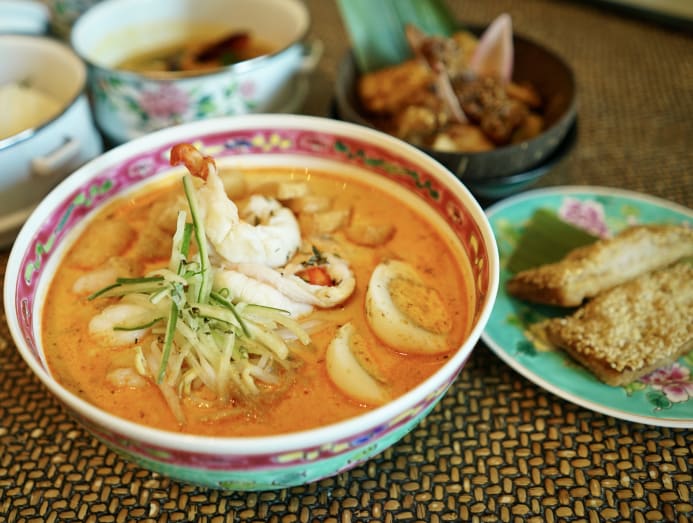 Ahead of her arrival in Singapore, Singapore Foreign Affairs Minister Vivian Balakrishnan took to his official social media accounts on Aug 17 via Facebook, Instagram and Twitter to ask Singapore which local dish they would recommend to Ms Harris. And the internet answered. 
Thanks to crowdsourcing, a multicultural spread of rojak, laksa, idli with sambar, and teh tarik was the eventual local feast served to VP Harris over lunch.
And as proud Singaporeans know of our local cuisine, it certainly did not disappoint.
After the meal, VP Harris told Dr. Balakrishnan that she really enjoyed all the food, which included her favourite South Indian dish – idli with sambar.
It was presented to her in a traditional tingkat and prepared by Shangri-La Hotel. All the dishes were crowdsourced, save for the addition of prawn toast, which the hotel chef decided to pair with the laksa.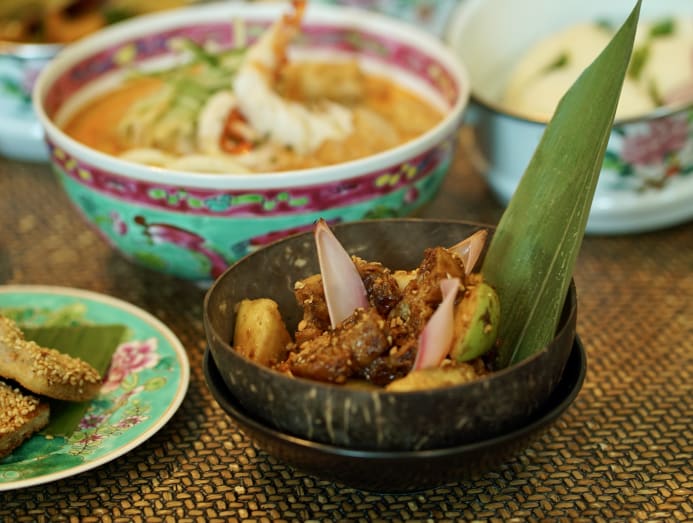 The Singapore Foreign Affairs Minister then took to social media again to announce that the US VP was "thrilled" with the spread.
"Thank you all for your food recommendations. You will be glad to hear that Vice President Kamala Harris was thrilled! #FoodDiplomacy." he wrote on Instagram, Facebook and Twitter on Aug 25.
Dr. Balakrishnan shared with Ms Harris how seriously Singaporeans take our food and she reportedly replied that food is important to her too. Food diplomacy indeed.