No Michelin Guide Singapore 2020 because of restaurants' prolonged closure
With restaurants closed for dine-in for up to 11 weeks due to COVID-19, inspectors for the guide were not able to evaluate them on one of the key criteria: Consistency between visits.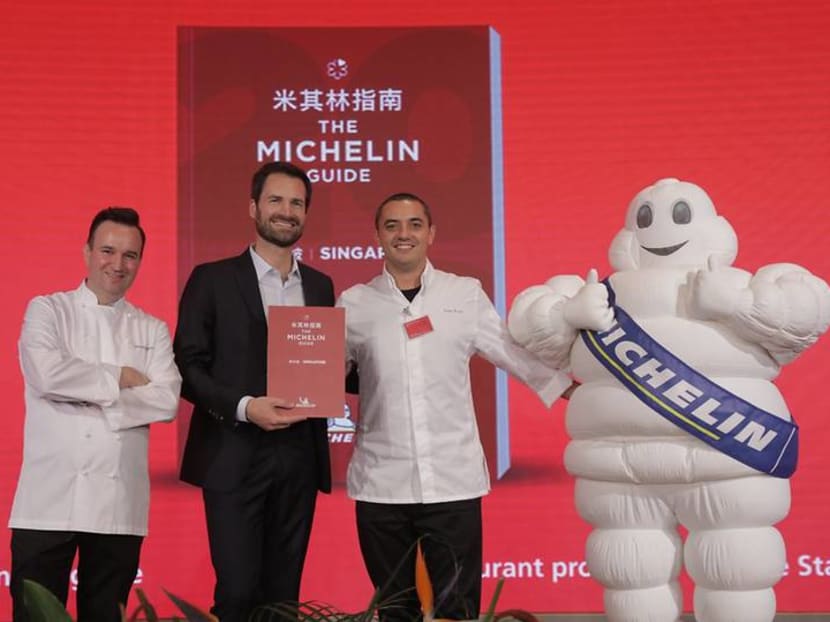 Foodies, you won't know if any Singapore restaurants received any stars this year as the Michelin Guide Singapore has cancelled its Michelin Star Revelation for 2020.
The reason behind the cancellation: Many restaurants were closed for a prolonged period of time because of COVID-19, hence inspectors were not able to evaluate them for "consistency between visits", which is one of the key criteria by which they are judged.
The other criteria are: Quality of the products, mastery of flavour and cooking techniques, and the personality of the chef in his/her cuisine.
In a statement released on Tuesday (Sep 29), Michelin Guide Singapore said it came to the decision "in order to preserve the quality and the relevance of our restaurant recommendations and the respect of our evaluation method".
It added that many restaurants were closed for dine-in for up to 11 weeks, and although they've been impressed with how some restaurants have managed to reinvent themselves "to develop takeaway and delivery concepts, (the guide's) policy is to evaluate dining-in experiences".
The guide is now extending its inspection period in the coming months with "inspectors making their way back (to restaurants) with cautious pleasure".
Therefore, the 2021 selection will be announced "in the coming months".
Forty-four Singapore restaurants – up from 39 the year before – received stars in last year's guide, with Odette and Les Amis scoring three stars each. The ceremony was held at Capella Singapore in September last year.
"This award is the biggest achievement a chef can get," shared Les Amis' executive chef, Sebastien Lepinoy, at the time. "Everyone knows that the Michelin is a real barometer. What's very important is that if you get three Michelin stars in Singapore, you're the same as a three Michelin-star restaurant in London, Paris, New York or Tokyo."