National Day dishes for when you're tired of the same old laksa, chicken rice and gula Melaka everything
Chicken rice like you've never seen before and desserts in the colours of the Singapore flag.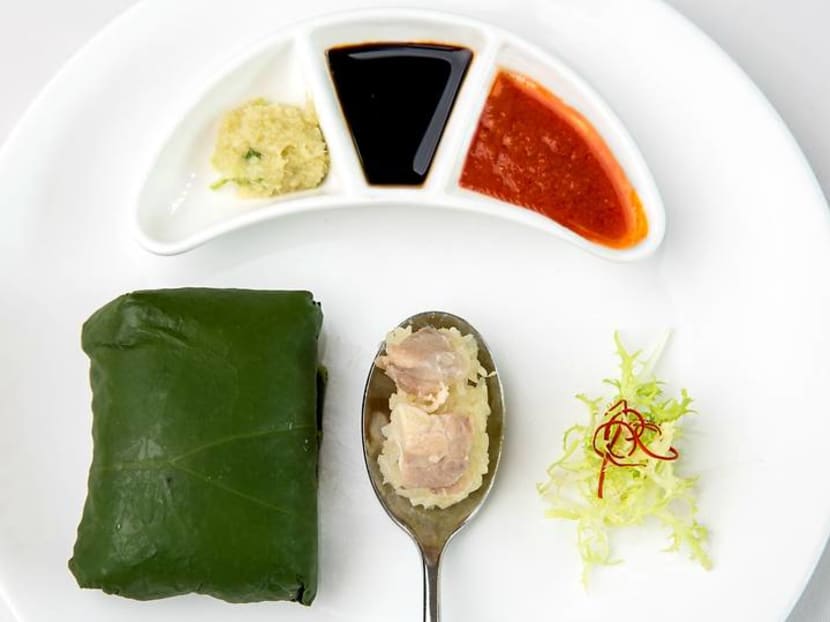 National Day is cause for celebration, which in true Singaporean spirit means lots of eating. If that puts you in the mood for revisiting quintessential local classics with a twist, then head to these restaurants which have created a host of National Day specials so you can eat like a patriot.

LAKSA LOBSTER AT BURGER & LOBSTER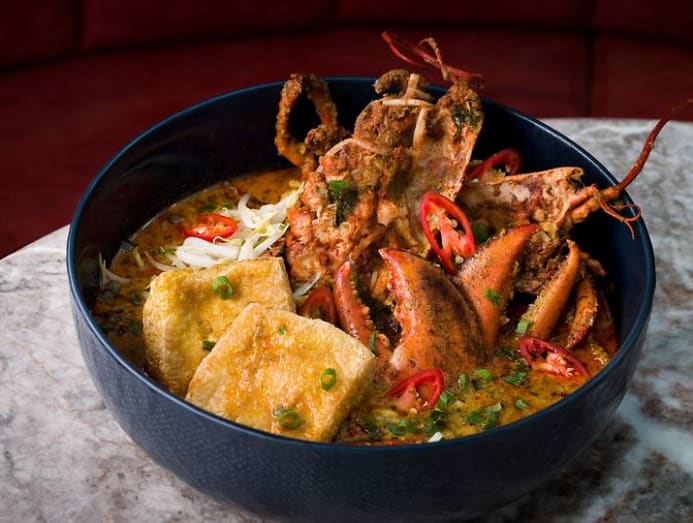 Perhaps you want to celebrate National Day with a very expensive laksa, albeit one crowned with a whole steamed Canadian lobster. For a cool S$70 (yes, for one bowl), the Laksa Lobster can be had at the popular new outpost of London's Burger & Lobster at Jewel Changi Airport. Available till 10 August, with limited servings daily.
NATIONAL DAY SPECIAL DIM SUM AT YAN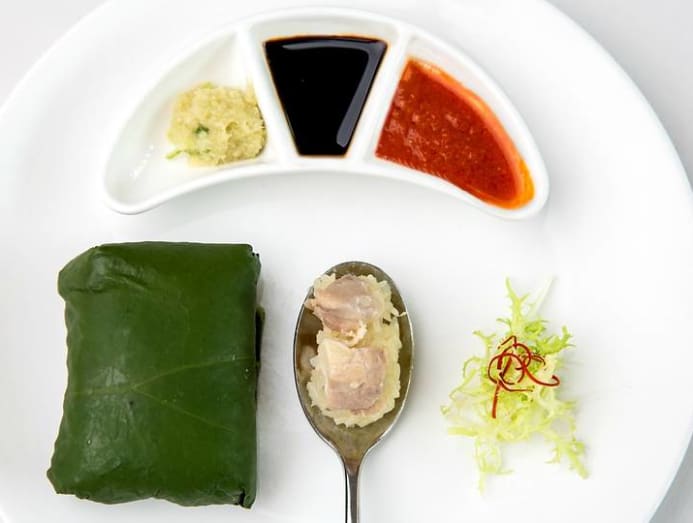 Hainanese chicken rice gets reinvented again, this time as Cantonese lor mai gai (chicken with sticky rice wrapped in lotus leaf) at Cantonese restaurant Yan. For its National Day menu, the kitchen has given traditional dim sum a local spin, and to be honest, we're surprised we haven't seen more of the likes of xiao long bao filled with bak kut teh stock (S$5.80 for a serving of four dumplings) and deep-fried mutton satay spring rolls (S$6.80 for a serving of three). Fancy interpretations of Singaporean classics wouldn't be complete without something that involves chilli crab, so pan-fried chilli crab buns (S$9 for a serving of three pieces) are also available. Daily, till 31 August, from 12pm till 2.30pm.
CHICKEN RICE PASTA AT PASTA SUPREMO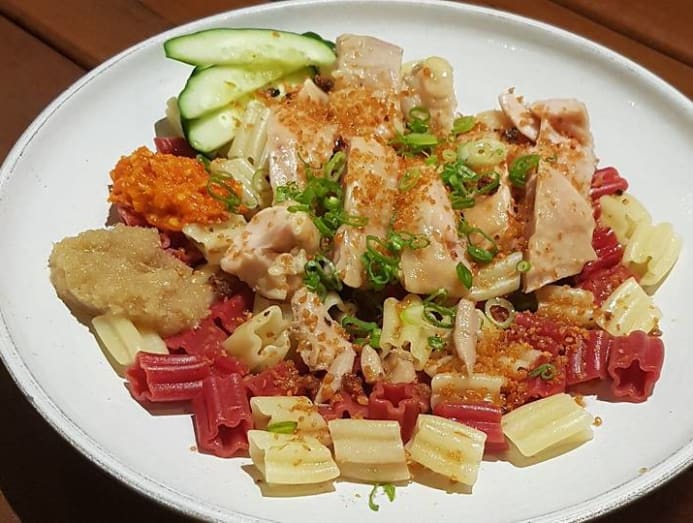 Just when you thought chicken rice couldn't possibly be re-interpreted in yet another form, behold Chicken Rice Pasta. Not only that, it's been turned out in the colours of the Singapore flag. At this vibrant pasta restaurant, executive chef Dannel Krishnan subscribes to the belief that "anything is pasta-ble". So, to reflect Singapore's "pasta-nality", he's put together a mix of curly red pasta (made from beetroot and red bell peppers) and white egg-less pasta, served with a poached chicken thigh in chicken broth, fragrant garlic chips, ginger and garlic paste, and a house-made chilli sauce for extra kick. Available from 5 to 11 August at S$16.
SINGAPORE STARS AT TIONG BAHRU BAKERY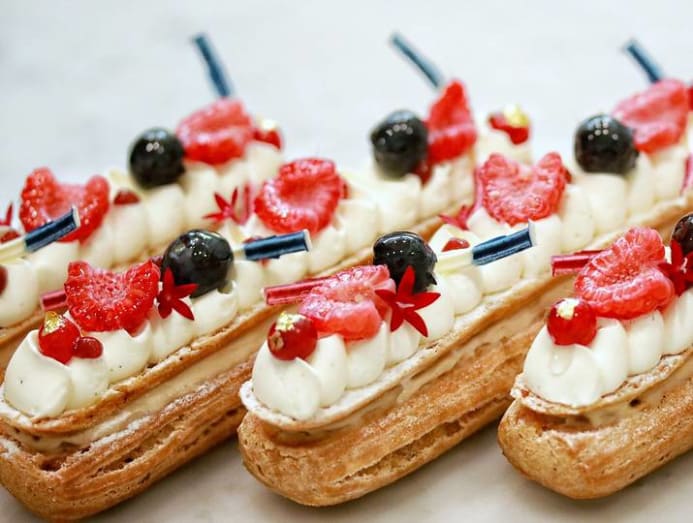 The colours of the Singapore flag also inform Tiong Bahru Bakery's special National Day pastry – a gleaming red-and-white confection composed of layers of coconut sponge, coconut lime mousse and raspberry confit. It's sweet, it's coconut-ty and it is mercifully free of gula Melaka. Available at all Tiong Bahru Bakery outlets from 7 to 12 August at S$8.90 each.
CHILLI CRAB AND PORK XIAO LONG BAO AT DIN TAI FUNG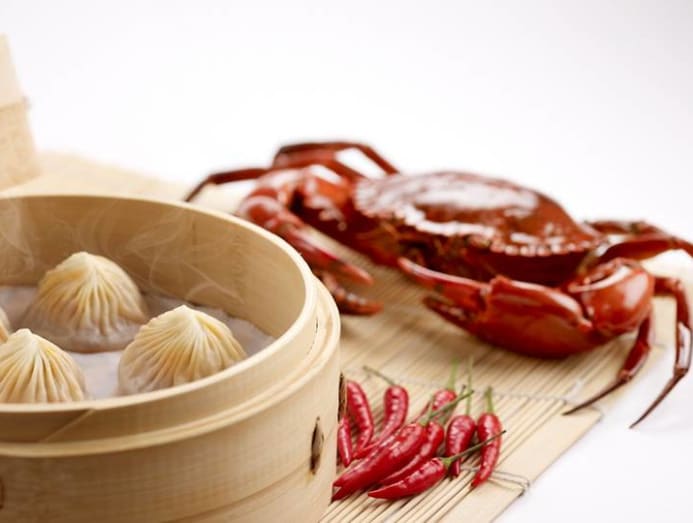 Since 2007, Din Tai Fung has made a tradition of busting out its limited-edition chilli crab and pork xiao long baos (S$8 for a serving of four) just for National Day. Clearly, the Taiwanese dumpling chain has cottoned on to the Singaporean maximalist maxim – in other words, why settle for just chilli crabs when you can stuff the same morsel of translucent dough with pork as well? Maybe next year they'll sneak some chicken rice soup into the xiao long baos too. For now, the chilli crab and pork xiao long baos are available at all Din Tai Fung outlets till 31 August.
THE STRAITS SHAKE AT BLACK TAP BURGERS AND BEER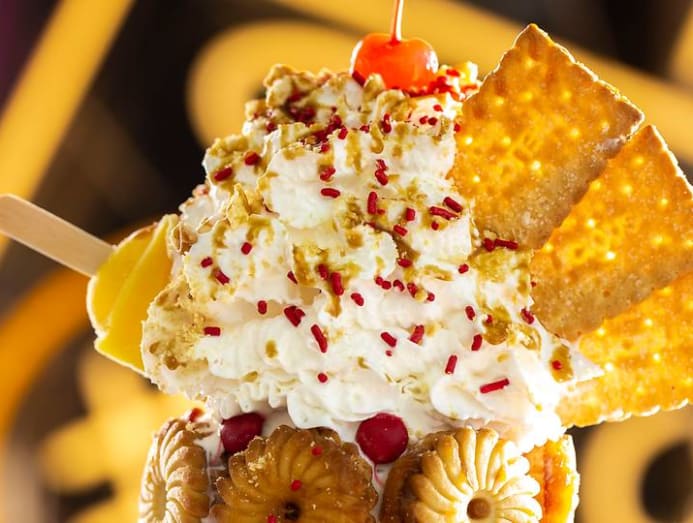 Here's one for the 'gram: The Straits Shake (S$22) CrazyShake brought back specially for National Day. Under the its frothy headdress of whipped cream, pineapple jam biscuits, pineapple popsicle, coconut butter cookies and chocolate gems is a rich vanilla-based milkshake flavoured with – what else? – gula Melaka and coconut cream.